Hi there! This is the second part of Chumphon trip to promote 12 must-visit cities in Thailand under The Amazing Journey Blogging Contest, arranged by The Tourism Authority of Thailand (TAT). This part is a journey in Chumphon, continuing from the first one, which is on weekends. Saturday activity is diving trip to appreciate the sea and corals at Chumphon National Park with Siamcatamaran Tours. After that I will bring you to refill sweetness at chic coffee shop "Cera Garden". Follows by walking and having dinner at Hat Tung Wua Lan. Then ends the night by walking at Chumphon Night Market. On Sunday, I will bring you to try Kopi Luwak at Kopi Luwak Goat Chumphon. Then next stop is Suan Somdej Phra Srinakarin Chumphon". Prior to returned trip to Bangkok, I drop by at Mhon Thong Cafe for drinks and food. As I have mentioned in first part that this Chumphon trip is sponsored by TAT. However, itinerary is arranged by me. If you are ready, let's continue.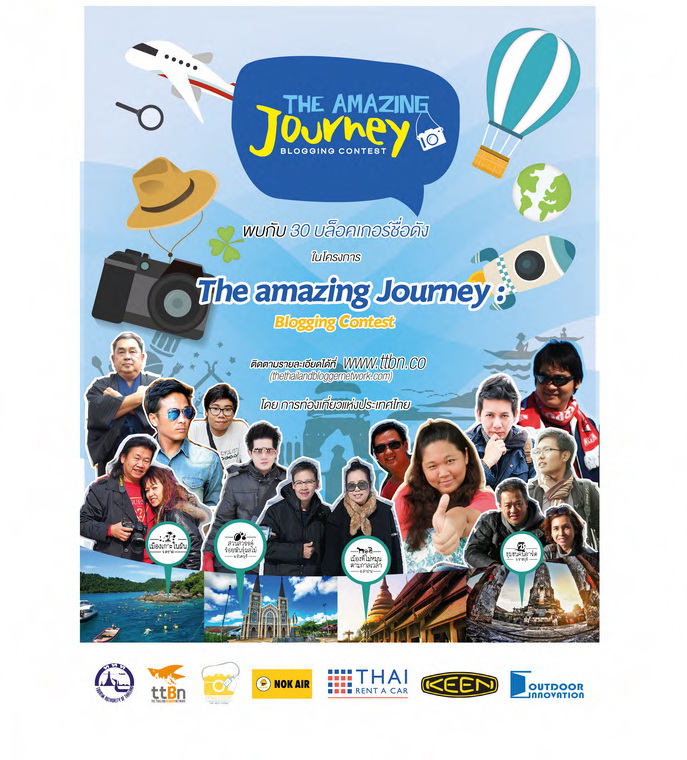 data-mce-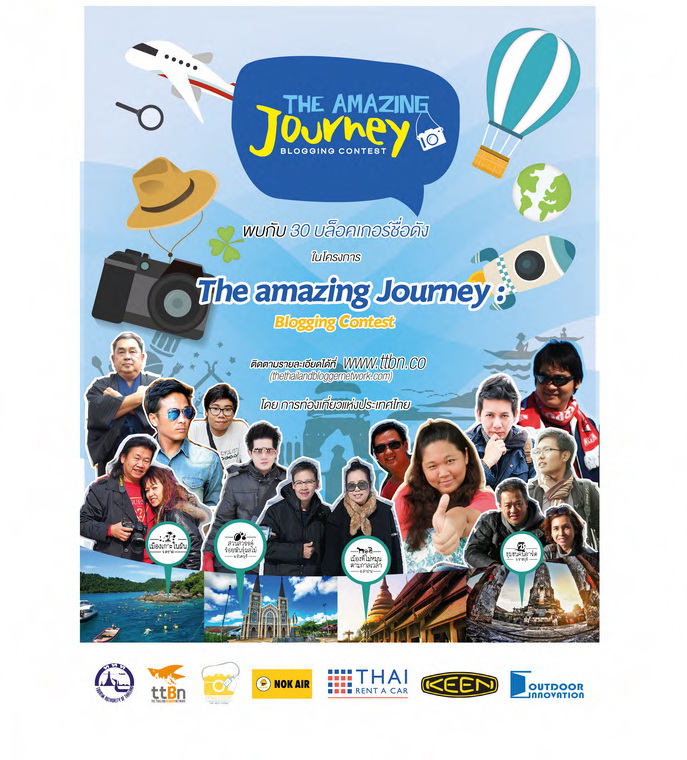 As I mentioned earlier that my team draw lots and received Chumphon as our destination. "Chumphon: a province with 220 km of beautiful coastline, door to the south, enrich with spectacular nature, clear sea, full of culture and pleasing livelihood, variety of delicious food. Start the journey together family warmness with 2 madames." However, prior to the journey, please help voting my team at link below;
http://thethailandbloggernetwork.com/teams/detail/T04
And read the first part;
Let's start the first program of Saturday morning which is diving trip to appreciate the sea and corals at Chumphon National Park with Siamcatamaran Tours. You can book via website.
Siamcatamaran provides programs for customers' selection by separated into odd and even day. However, it is depended on weather of each day. If you are ready, get on the boat at Tip Marina Port.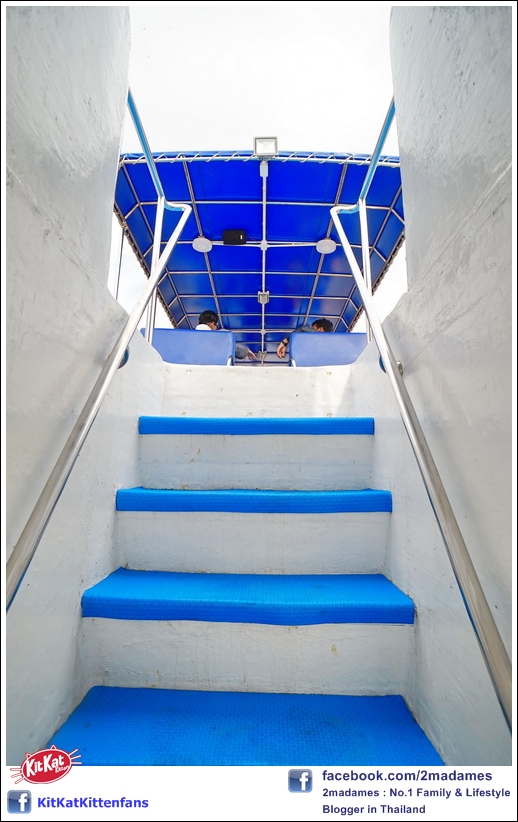 data-mce-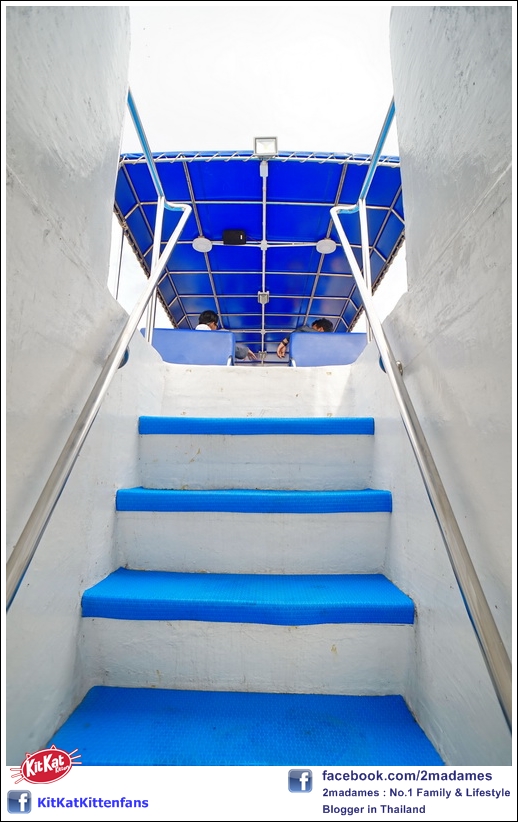 We travel by Catamaran boat. After checking our name with staff, grab some snacks and equipment. Or should you prefer to rent towel, fin or other equipment, they are also available.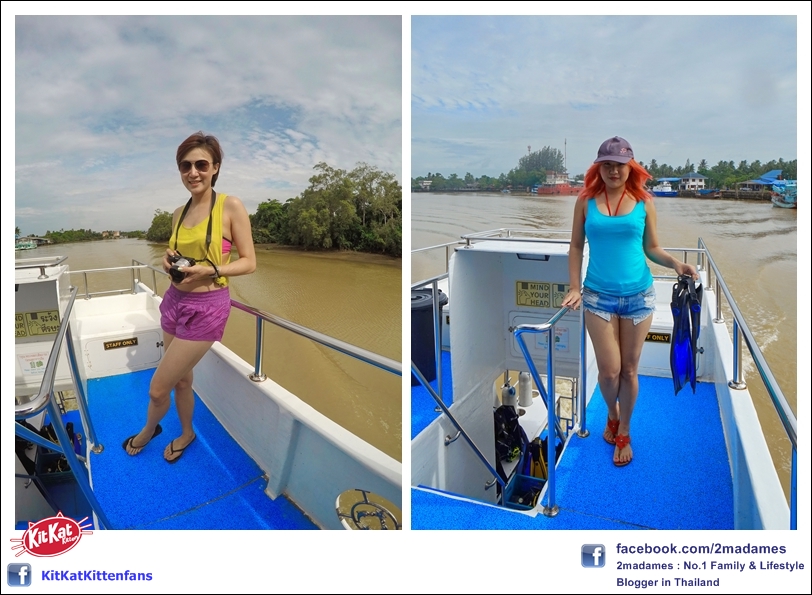 data-mce-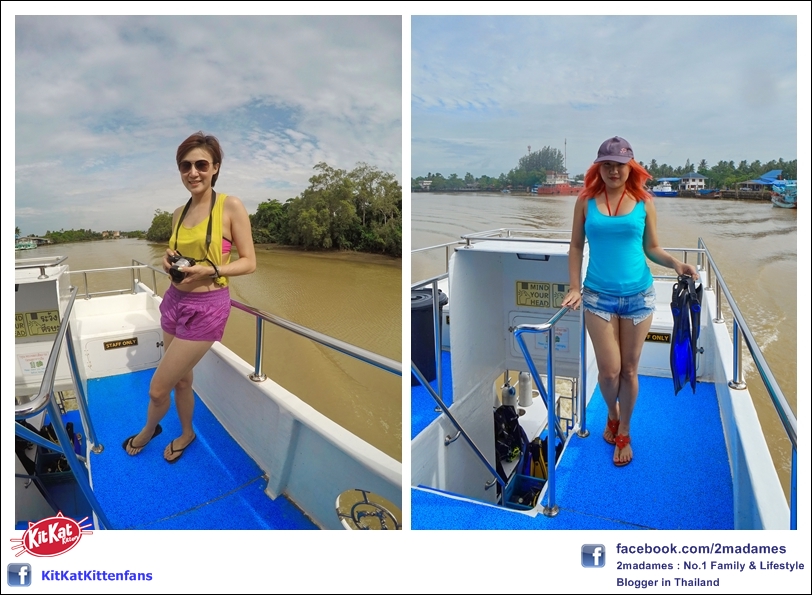 The boat has 2 floors. Here's overall atmosphere of the boat.
We are now ready for the journey.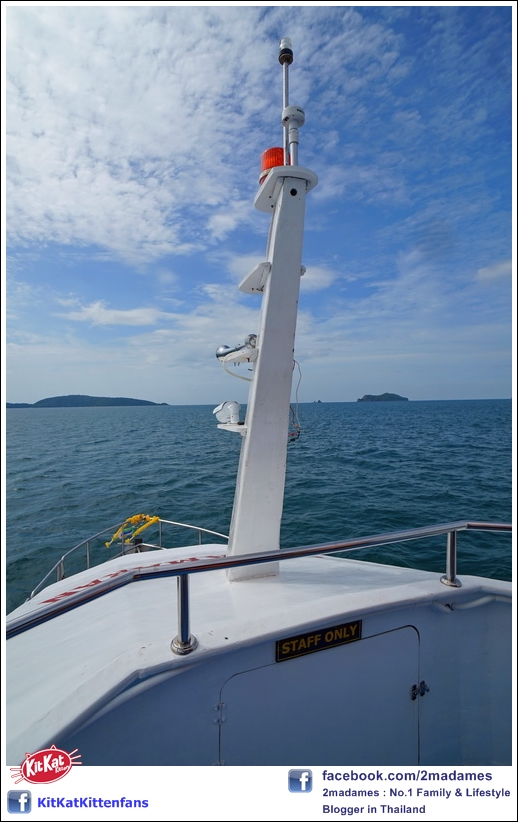 data-mce-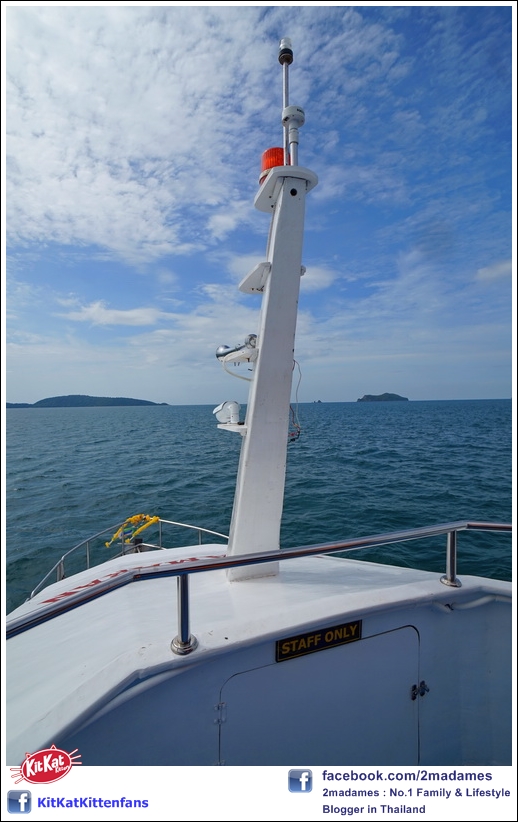 In photo is information and details of diving.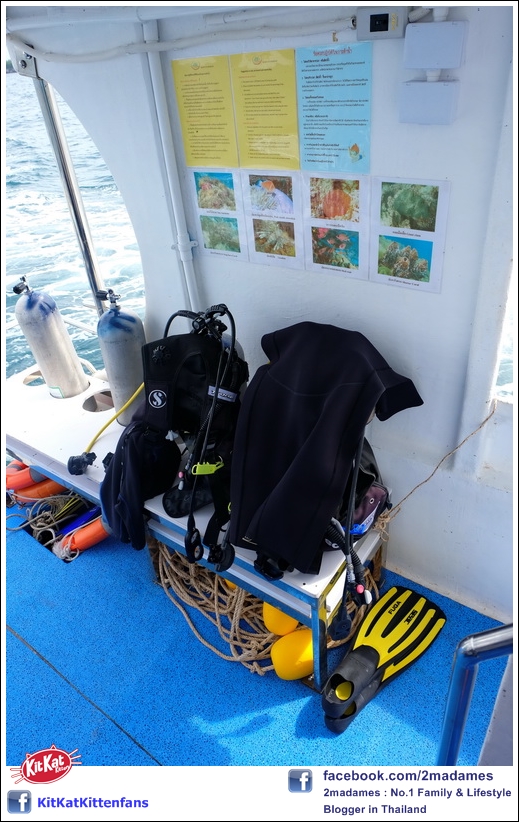 data-mce-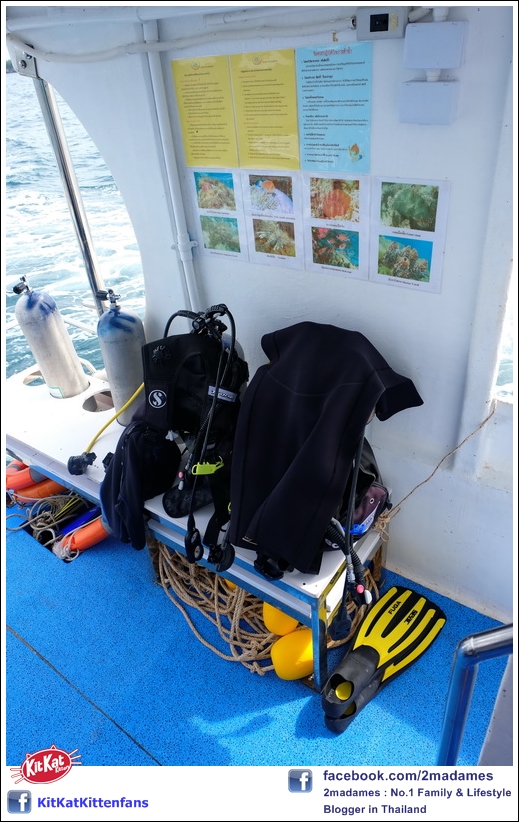 Not too long, we arrive at the first island. The trip is in mid of July where sky is clearing up and sunny, but the wave is quite strong. In the afternoon, it's not that sunny but still very hot.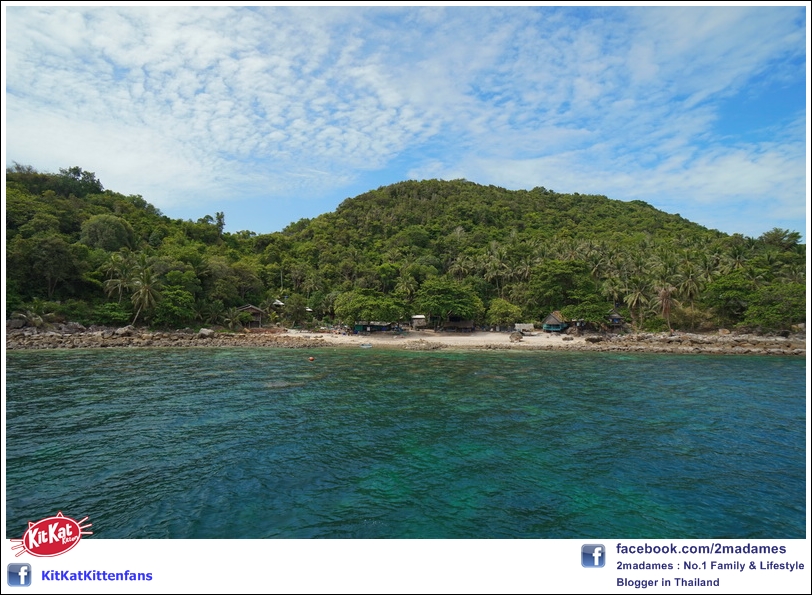 data-mce-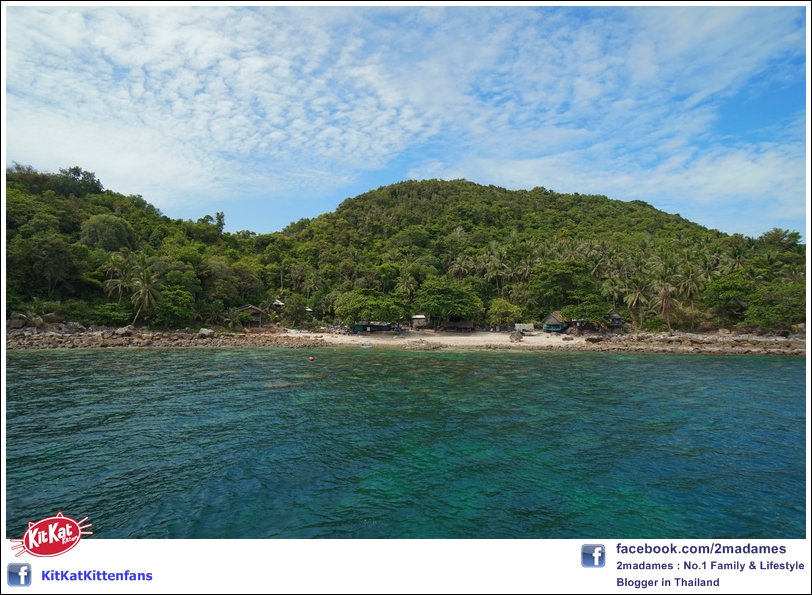 This is "Koh Matra" where wheelman drops anchor for diving. There are villagers living on the island.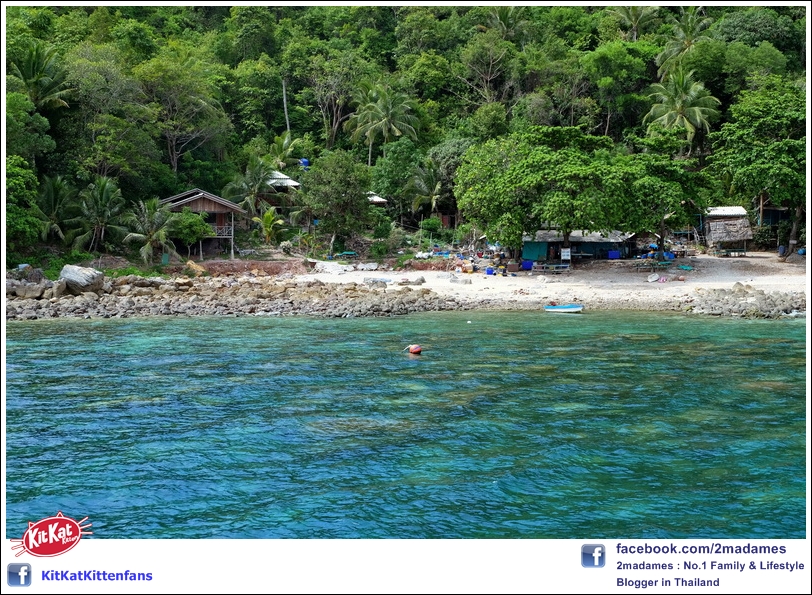 data-mce-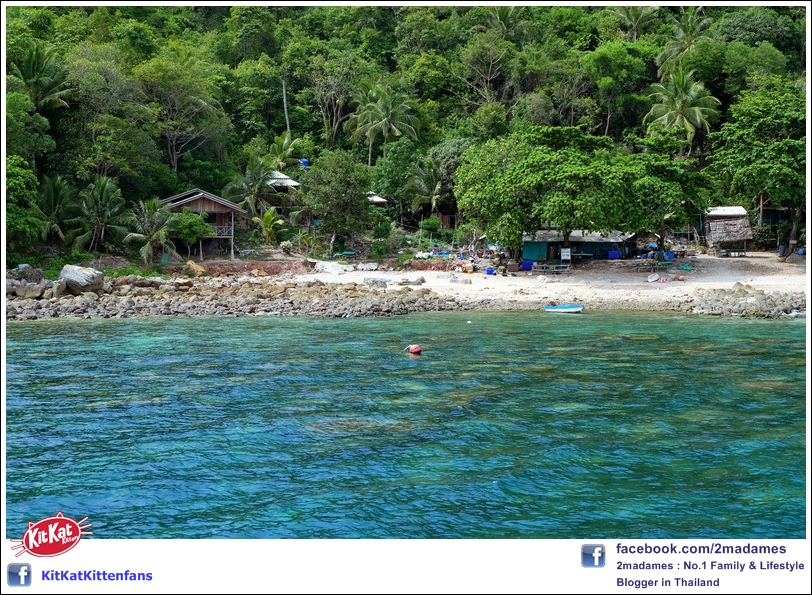 Equipment I use is fin and mask. For your safety, I recommend to wear life jacket as well.

data-mce-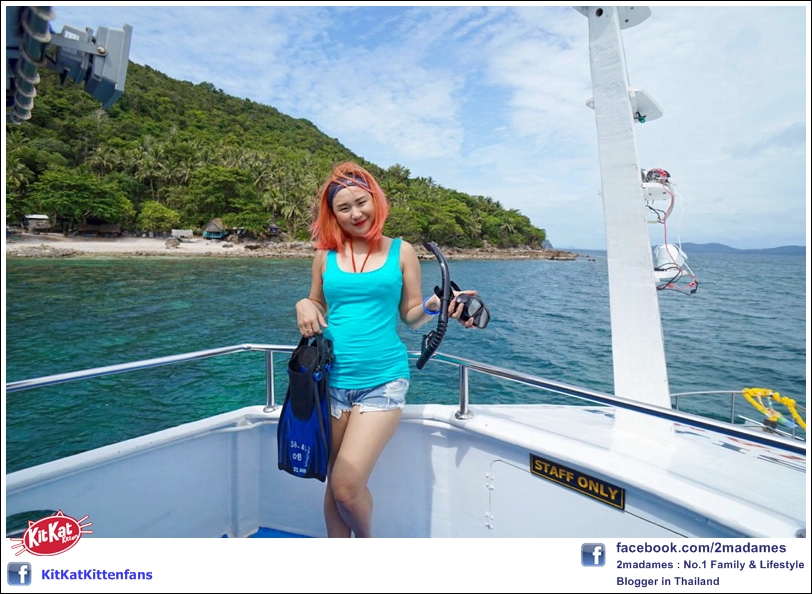 As we are on prow, let us have a sunbath.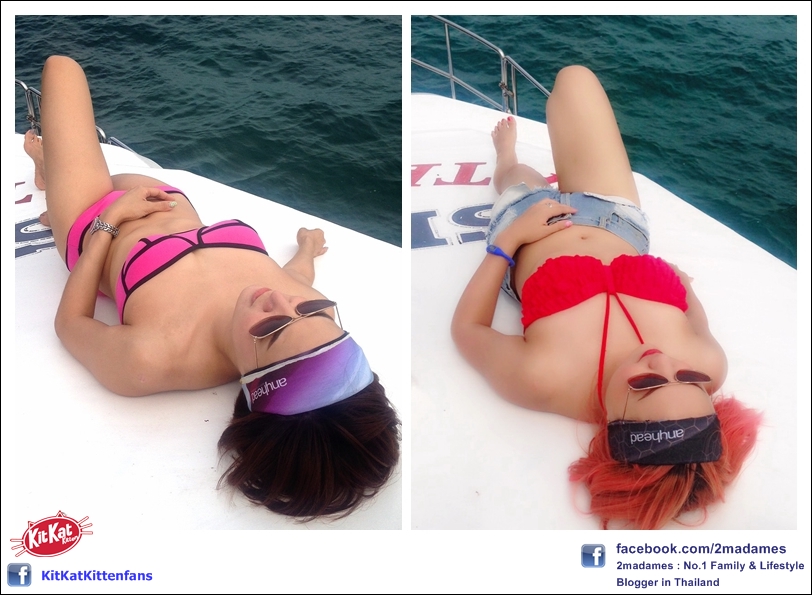 data-mce-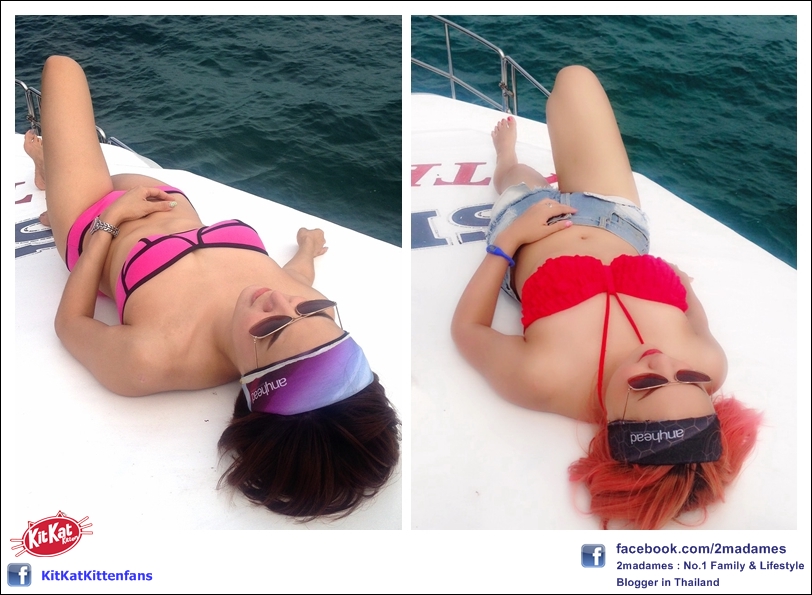 Scuba diving team plus an expert are ready, so I give my GoPro camera for photographing underwater world. Have to thank the expert and his team.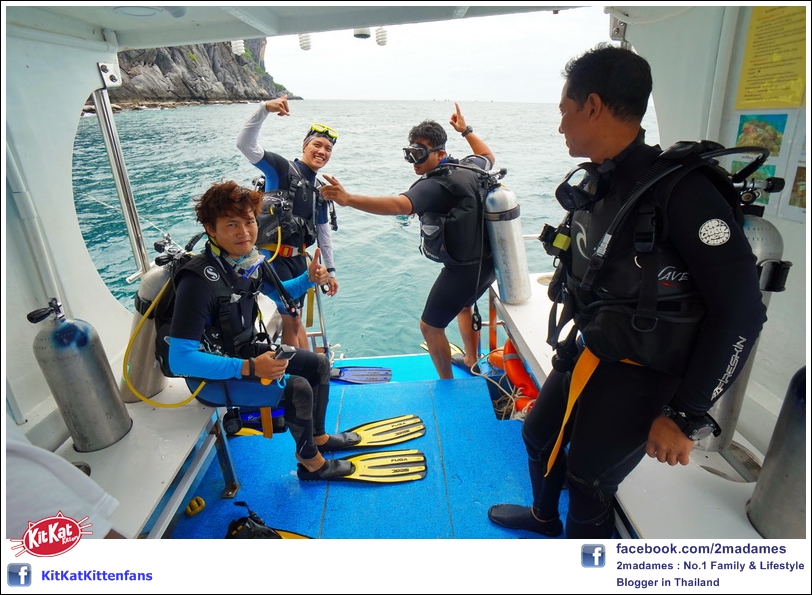 data-mce-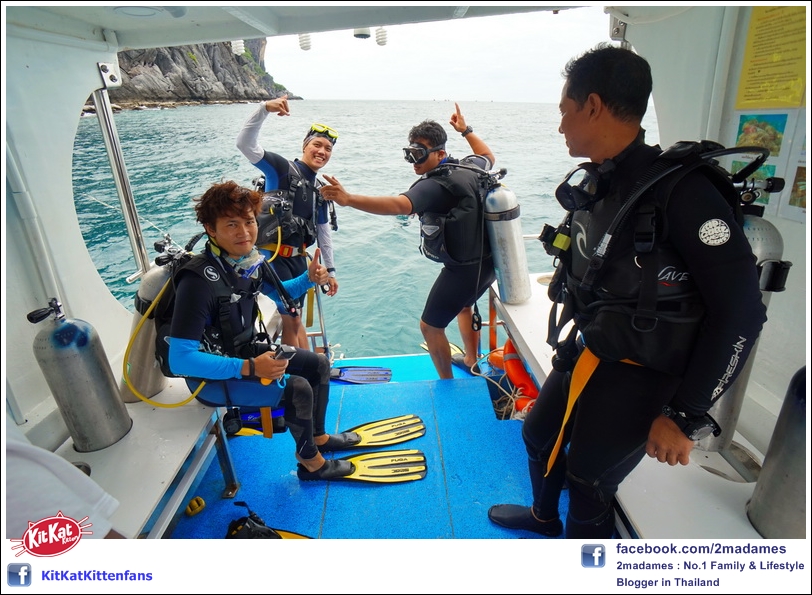 This clip is small group of Sea Anemone.
Snorkeling team is watching beautiful shallow-water coral reefs.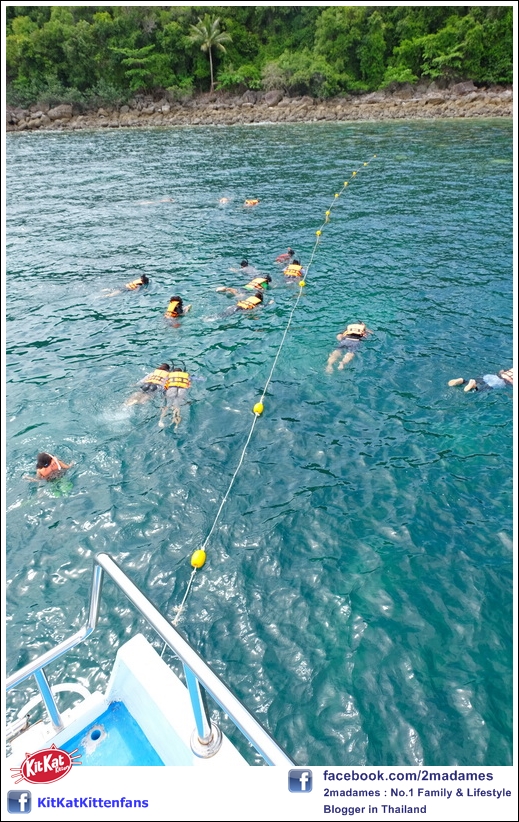 data-mce-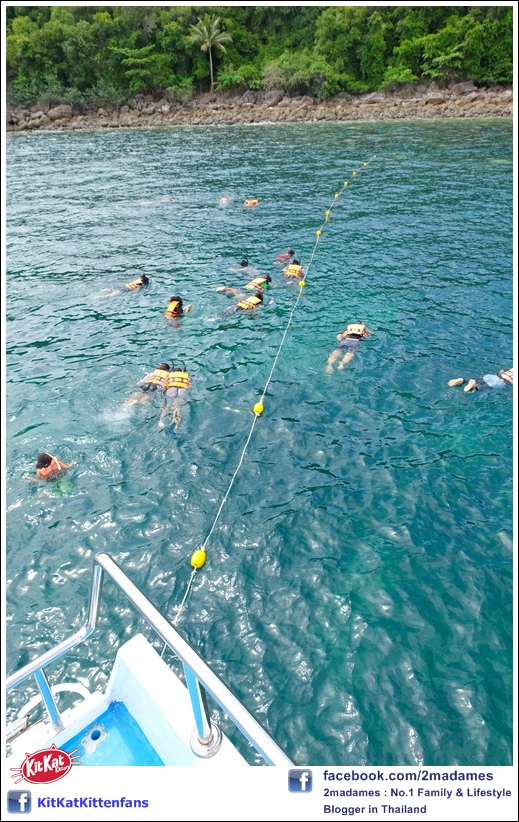 My sister dives to watch corals. At Koh Matra, you can watch coral reef closely since water is narrow.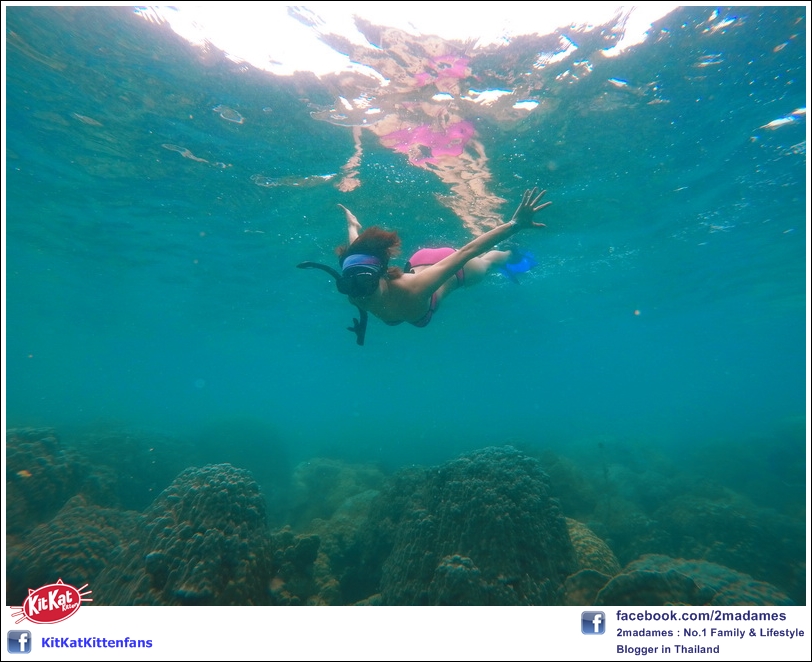 data-mce-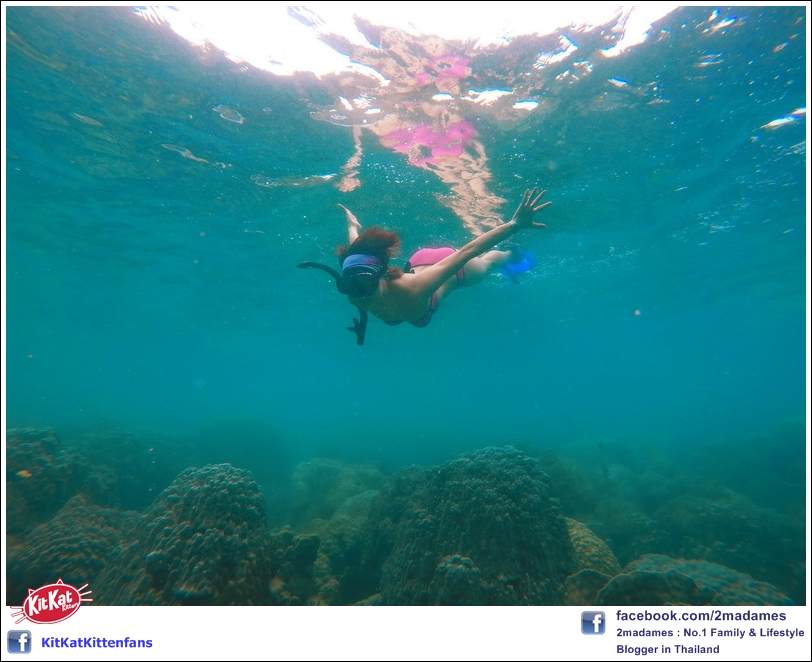 I prefer to take a selfie.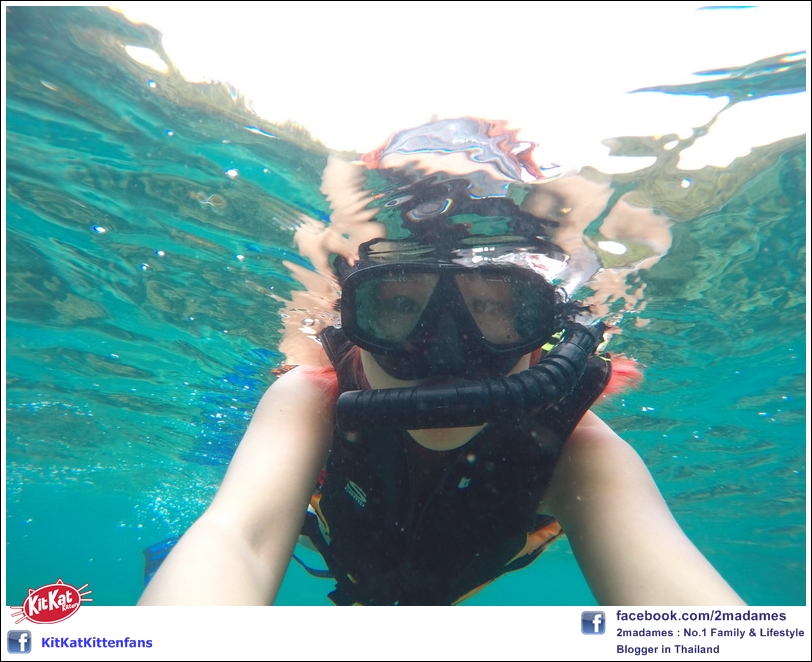 data-mce-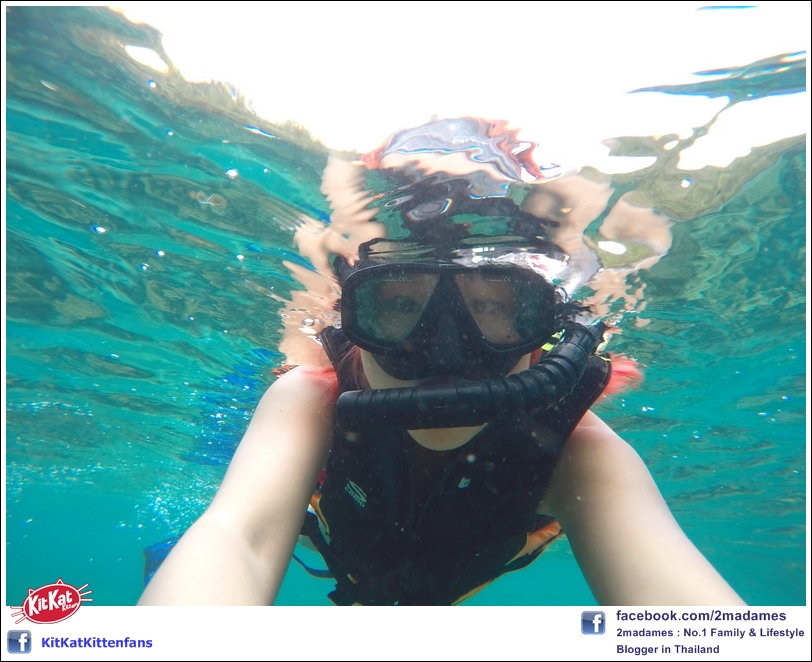 A photo of underwater world.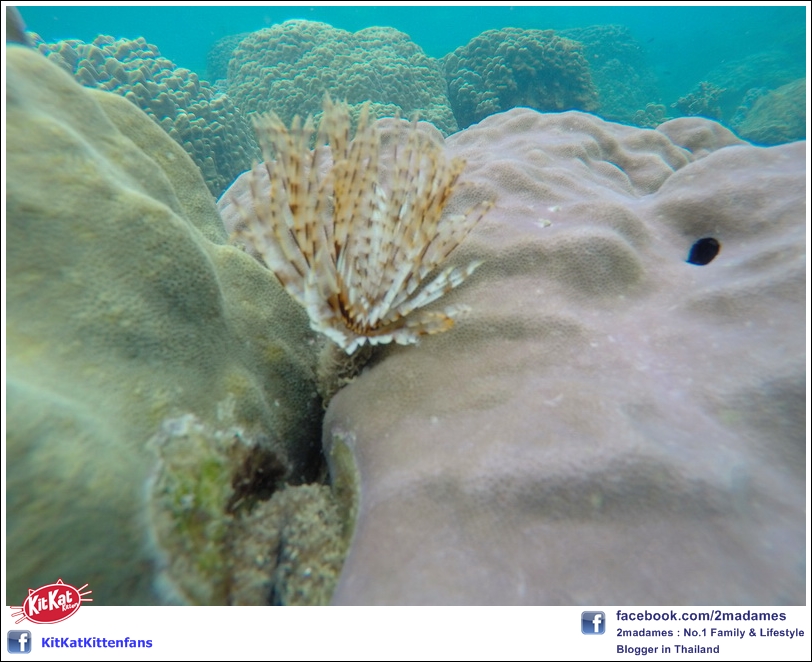 data-mce-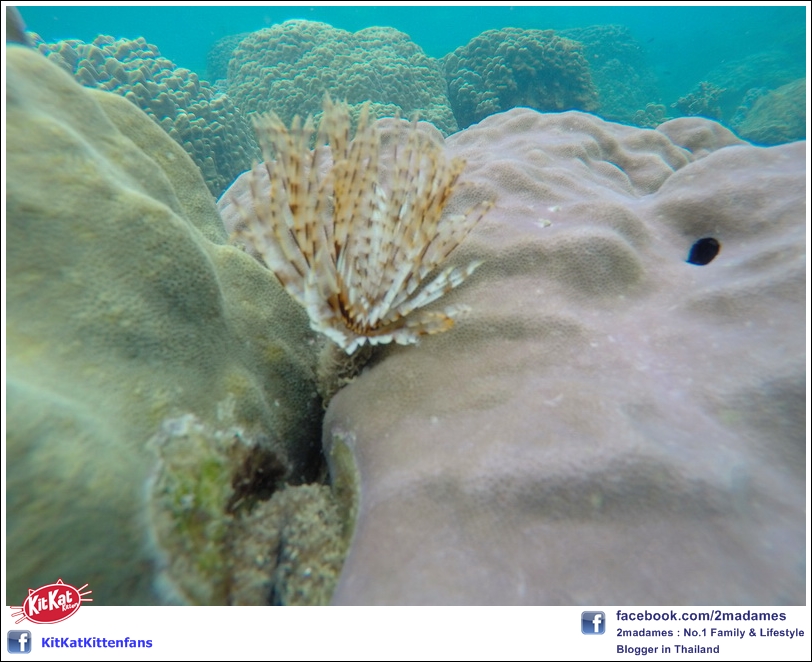 After that we head to second island "Koh Ngam Yai".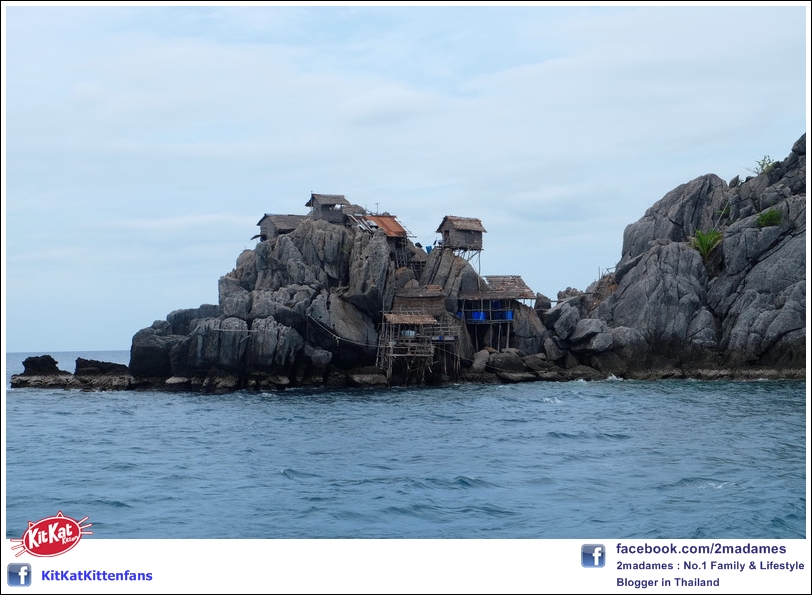 data-mce-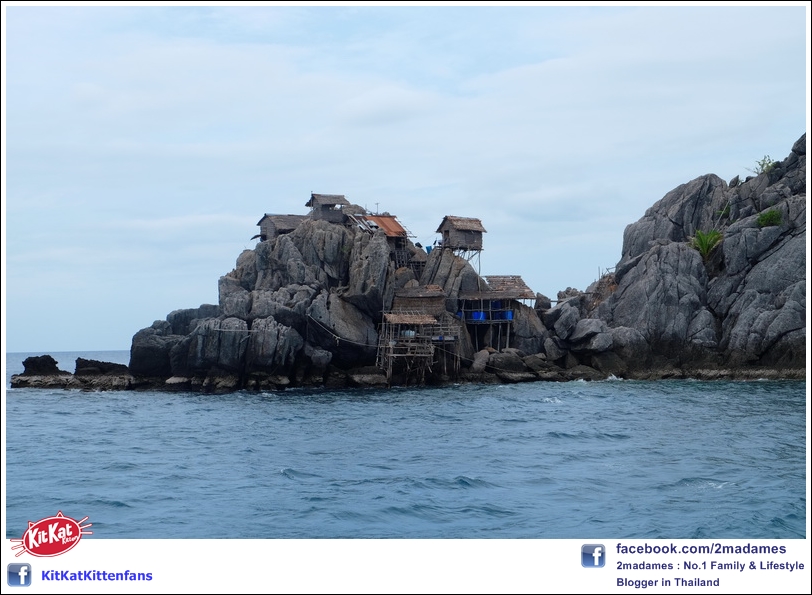 After diving is buffet-style lunch on boat.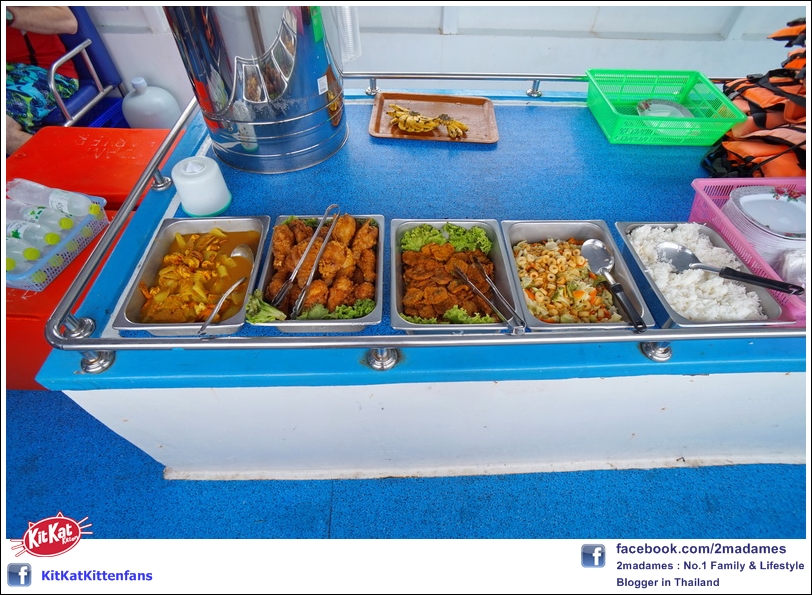 data-mce-

The good is delicious. I mean it is good by itself not due to hunger.

data-mce-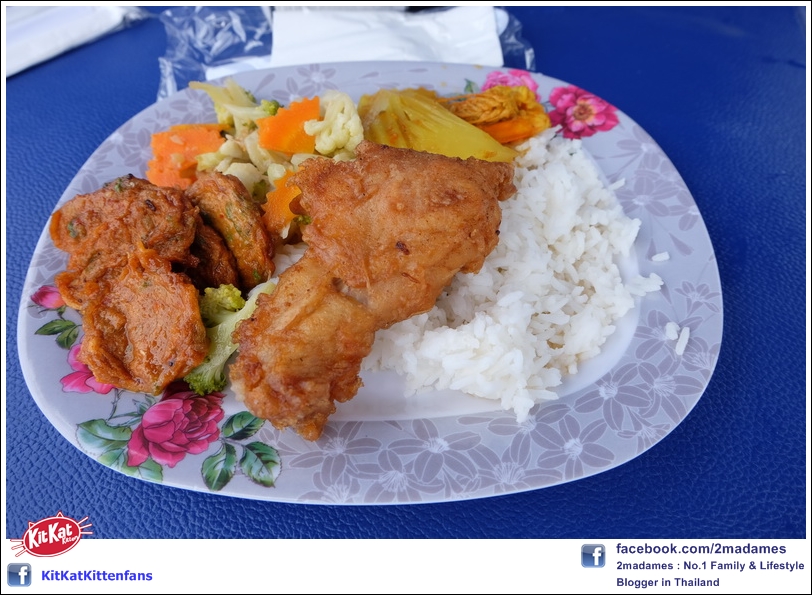 This cliff is called Right Hand of Buddha which is apart of Koh Ngam Yai.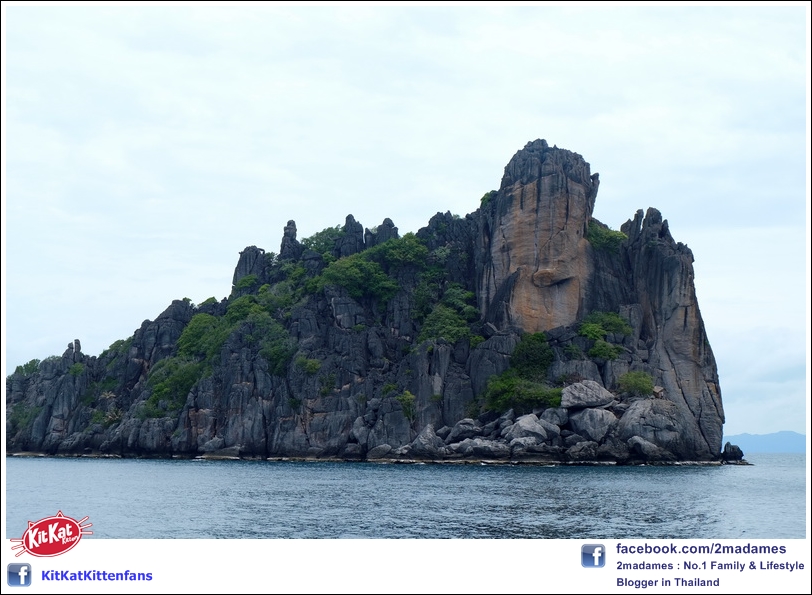 data-mce-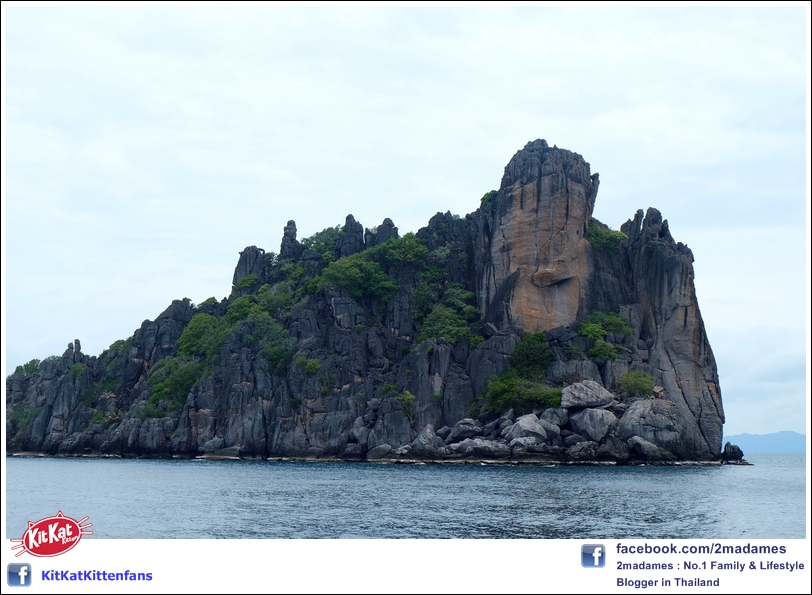 Now we are on the way to last island. Due to bad weather, we can't visit another side of "Koh Ngam Noi". There is a drowned boat at Koh Ngam Noi.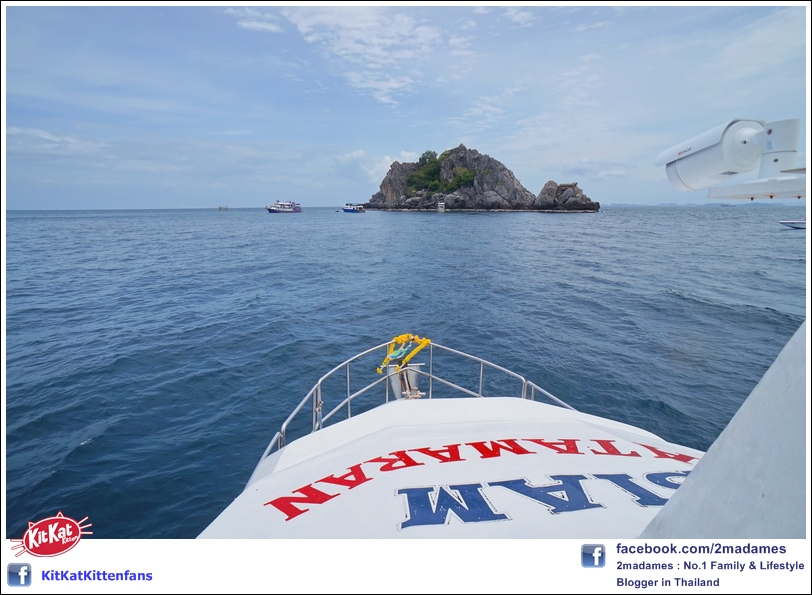 data-mce-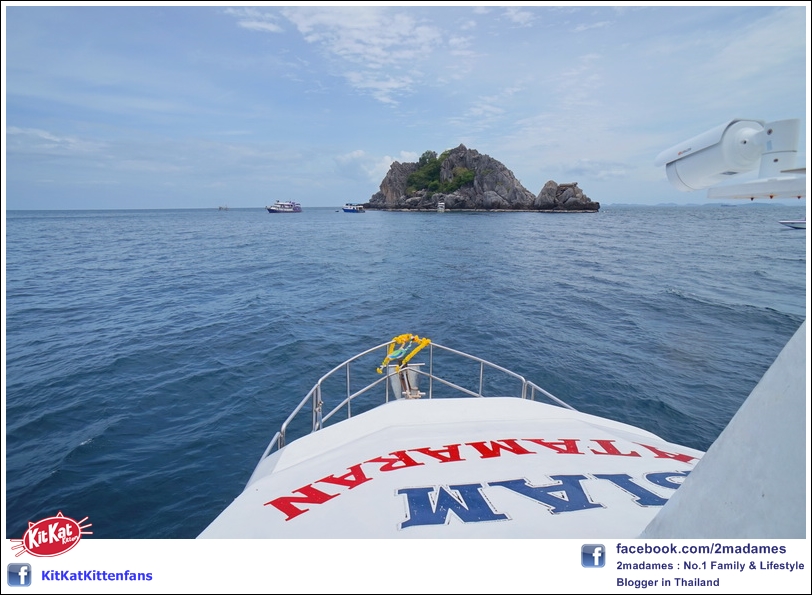 Surrounding area of Chumphon National Park is bird's nest concession. There is a sign prohibiting to enter.

data-mce-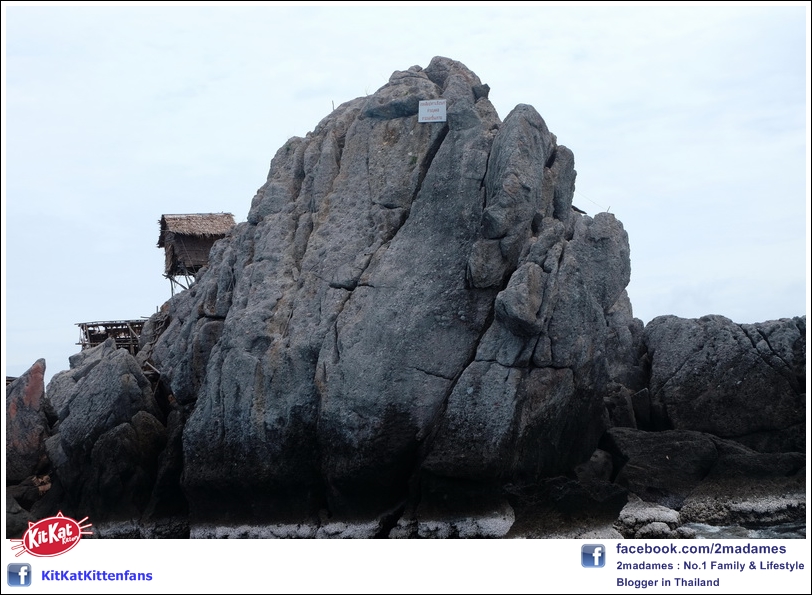 We are ready to dive.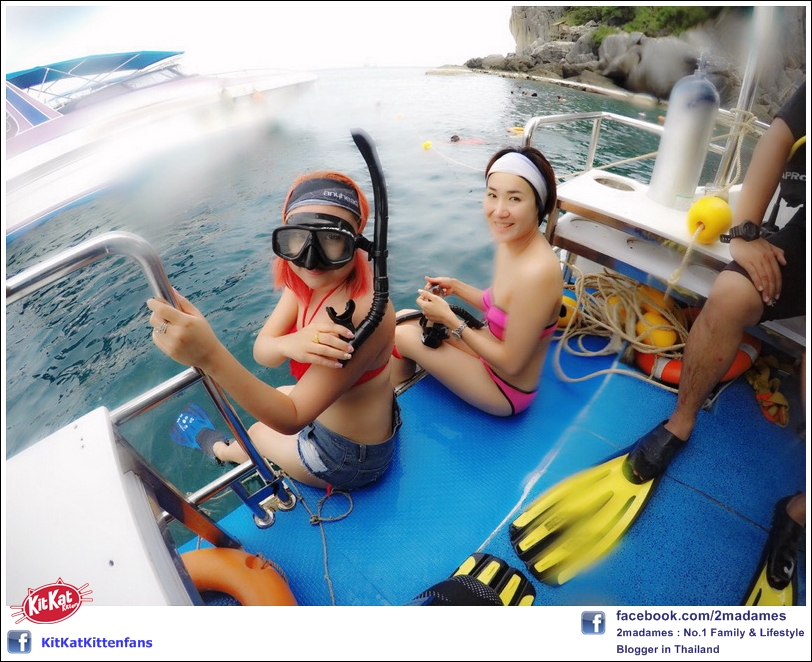 data-mce-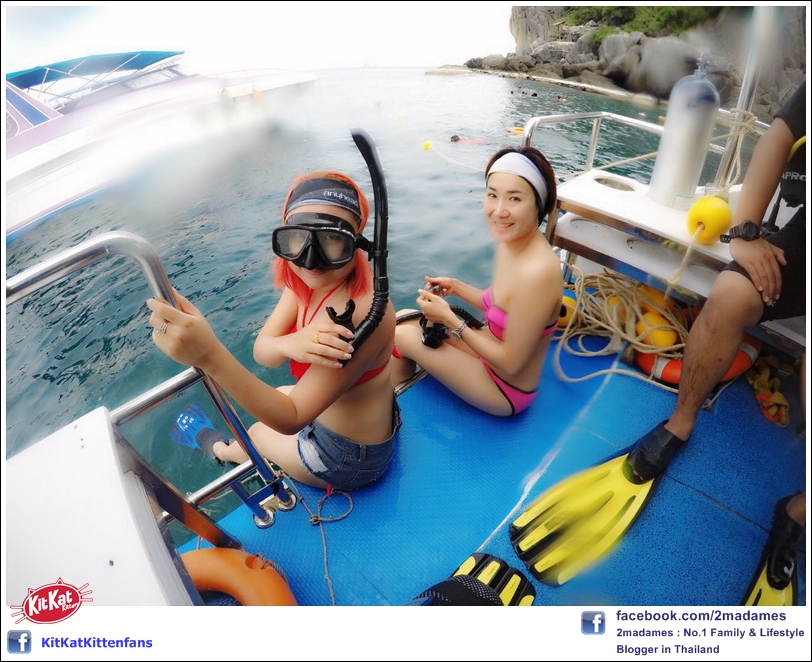 So, this is the end of impressive diving trip.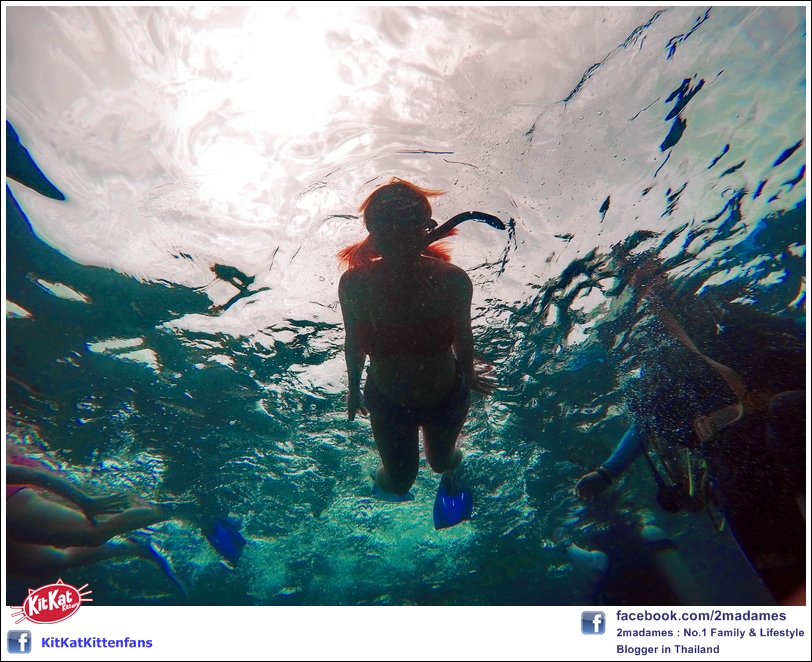 data-mce-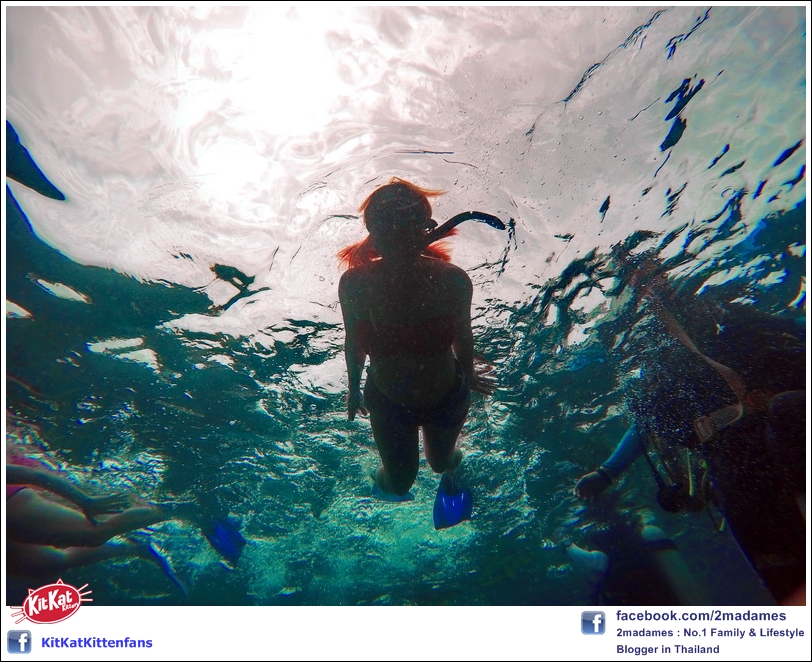 Photos taken by diving team and the expert to show the beauty of underwater world at Chumphon.

data-mce-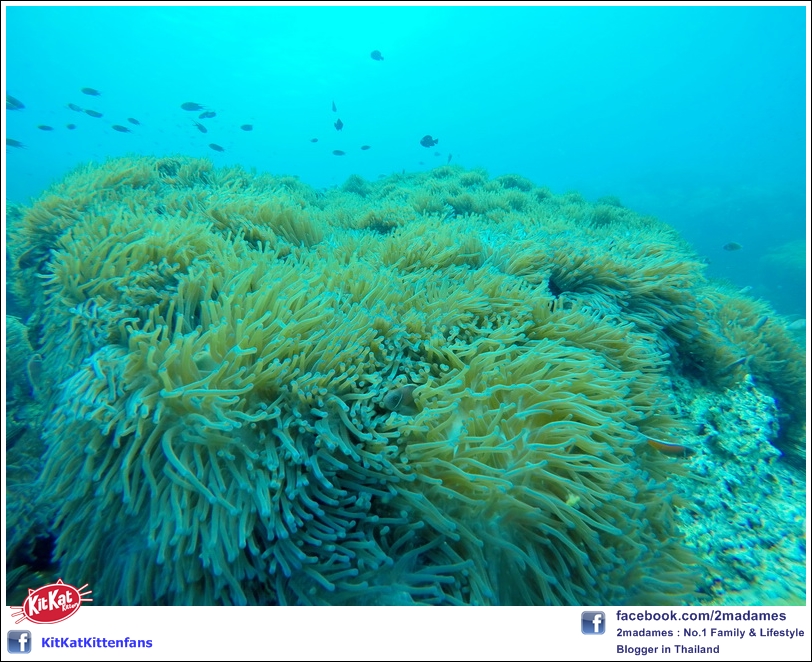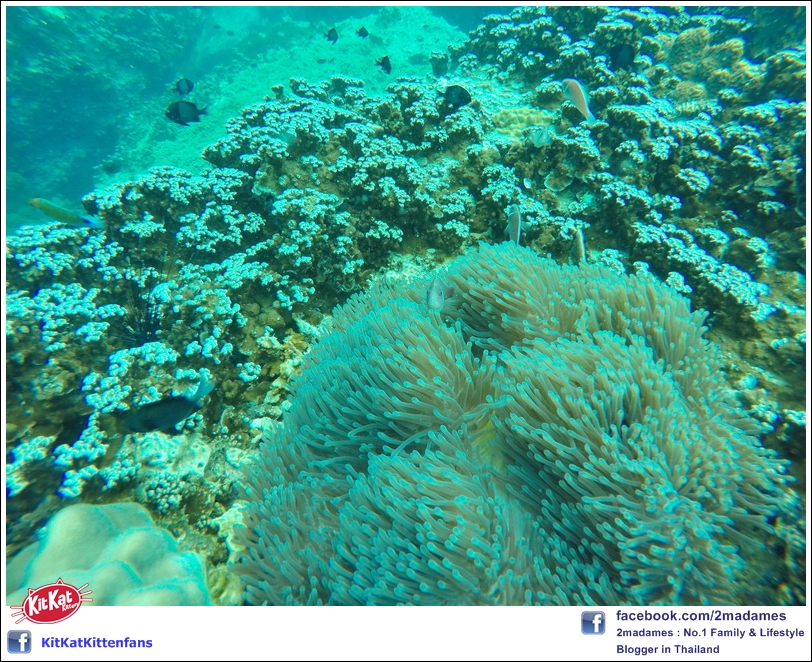 data-mce-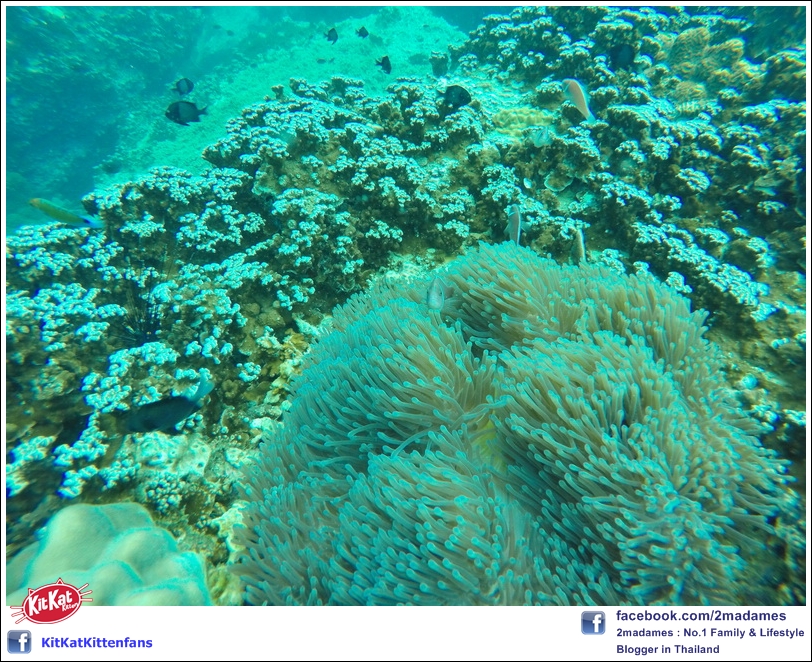 data-mce-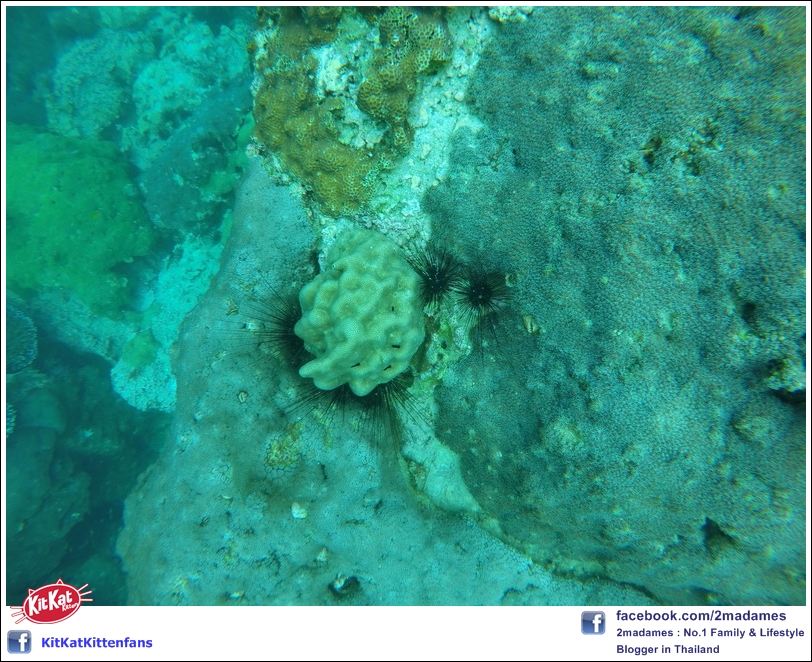 data-mce-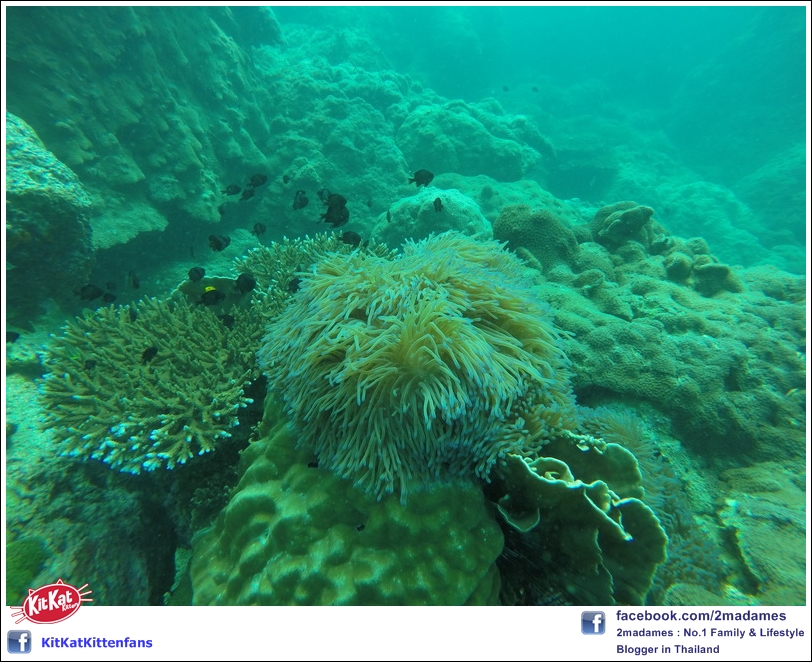 After diving, let's refill sweetness at "Cera Garden". It is located on Chaloem Phra Kiat road, Amphoe Muang, or also known as new road and Bypass road.
The atmosphere at entrance is mellow. Green color from tress and bushes even give feelings of entering into garden matching with its name.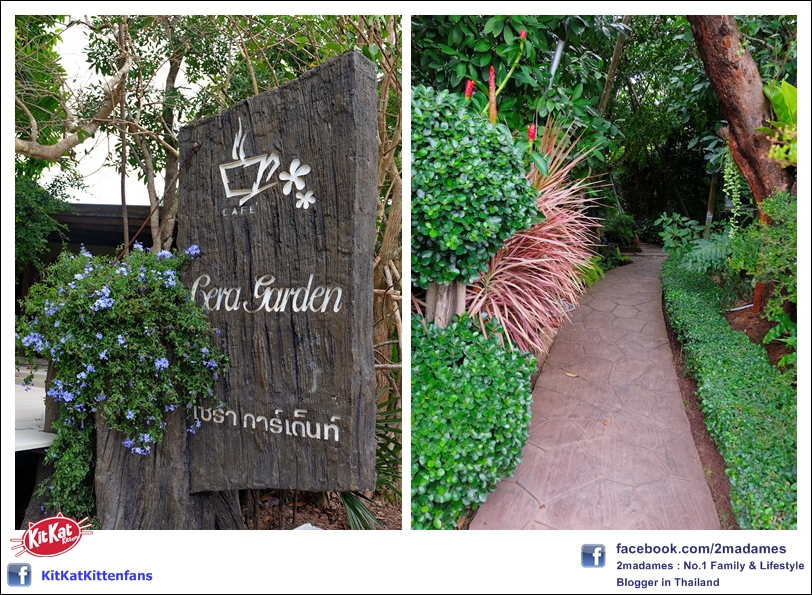 data-mce-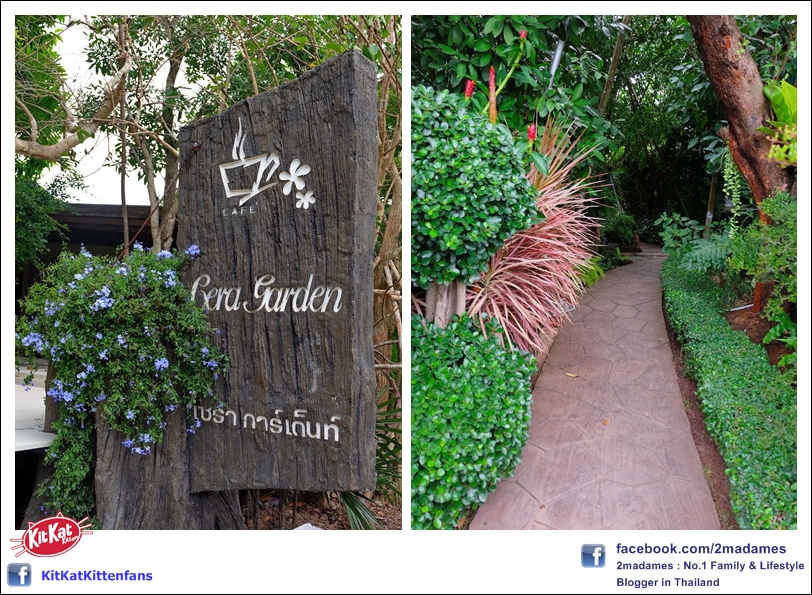 This is overall ambiance inside the shop. There are various seating zones for laying down, sipping beverage and reading. Second floor is also available, on the top left photo.

data-mce-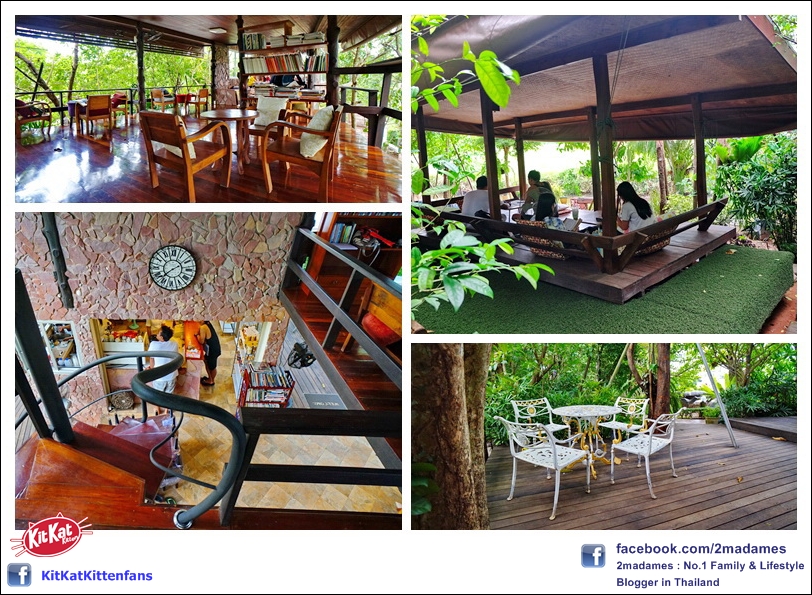 Apart from enjoying with beverage and desserts, watching farm view helps relieving from tiredness.

data-mce-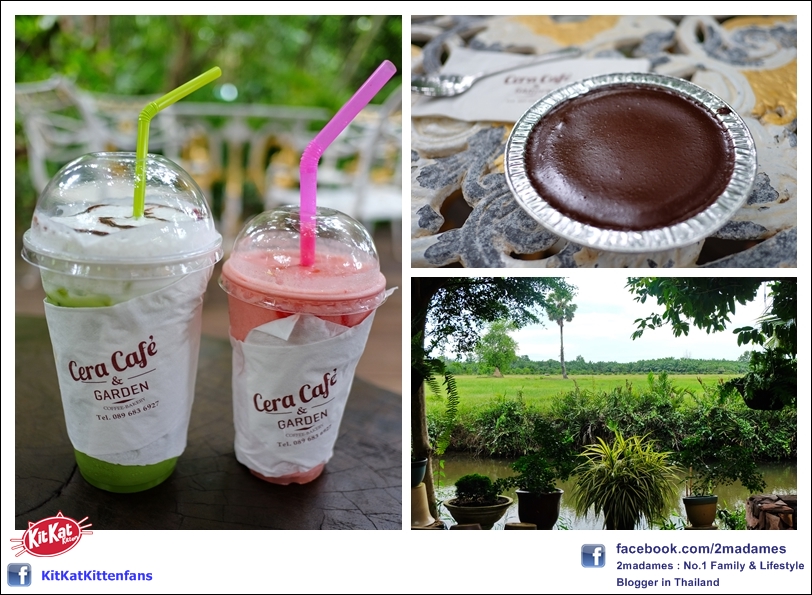 From Cera cafe, next site is "Hat Tung Wua Lan" in Amphoe Patew. There is a legend of the beach's name. Once there was a huntsman hunting for wild animal in Hat Tung Wua Lan area because there were lots of animal living there. However, it was hard to hunt. The huntsman shoot a gaur. While he was bringing it to slice, the guar suddenly revived and ran away which becomes name of the beach.
Signature of Hat Tung Wua Lan is black gaur sculpture.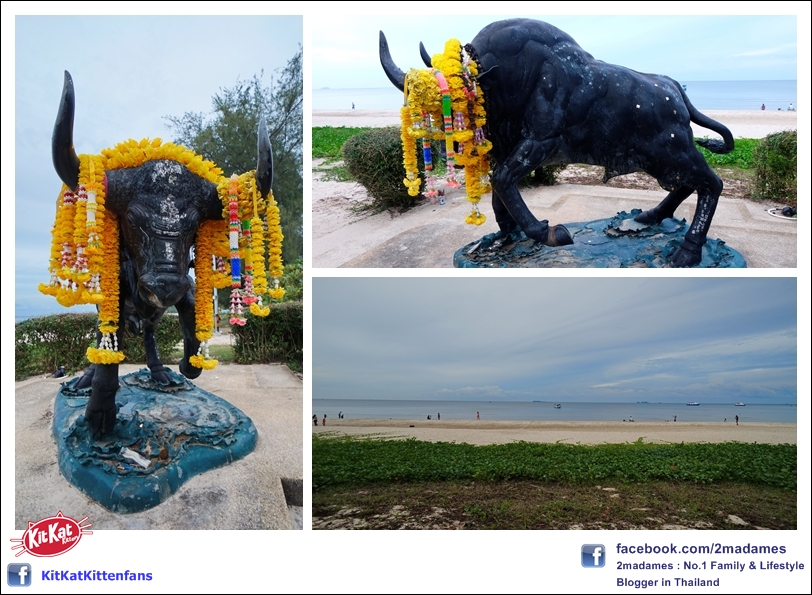 data-mce-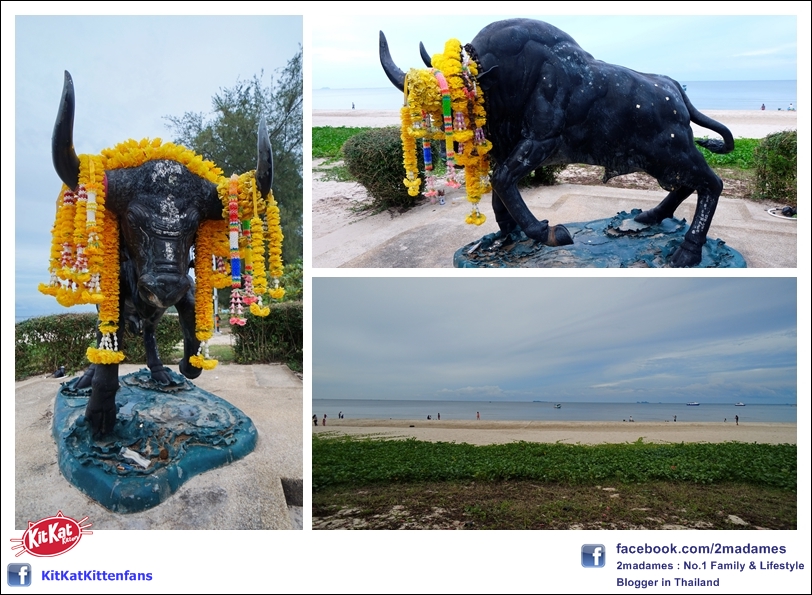 Hat Tung Wua Lan is wide beach with white and finer sand than other places I have been. The sea is clear. Beach slope is also suitable for swimming.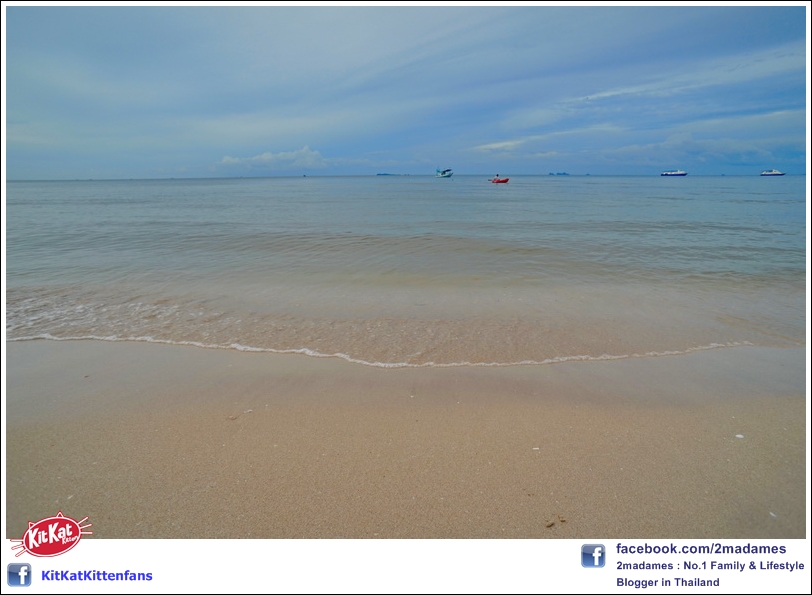 data-mce-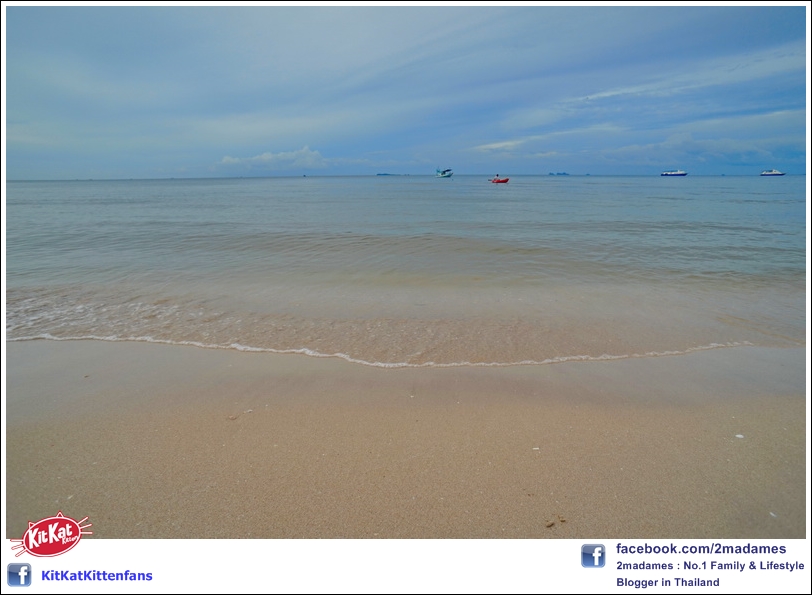 As there is no marine activities at the beach, this place is therefore quite peaceful, no beach chairs at all. I see only a kid kayaking this red kaiak and few people biking.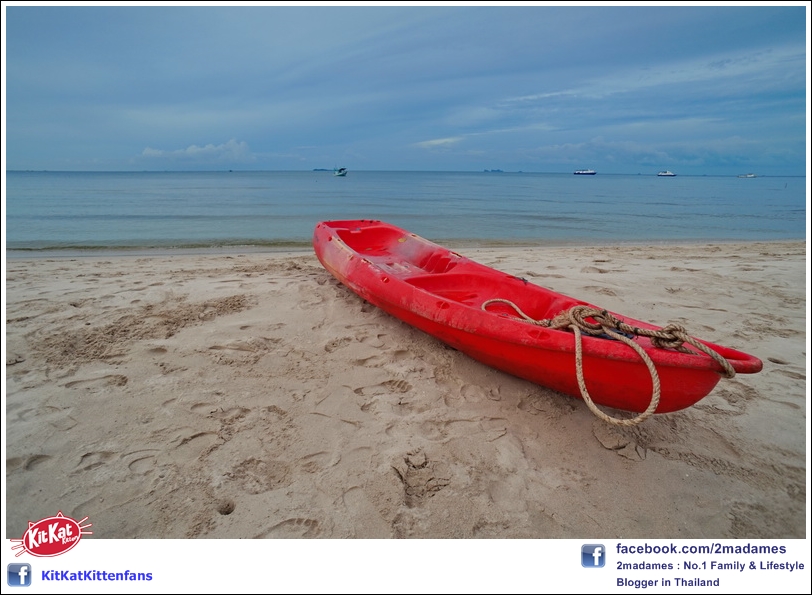 data-mce-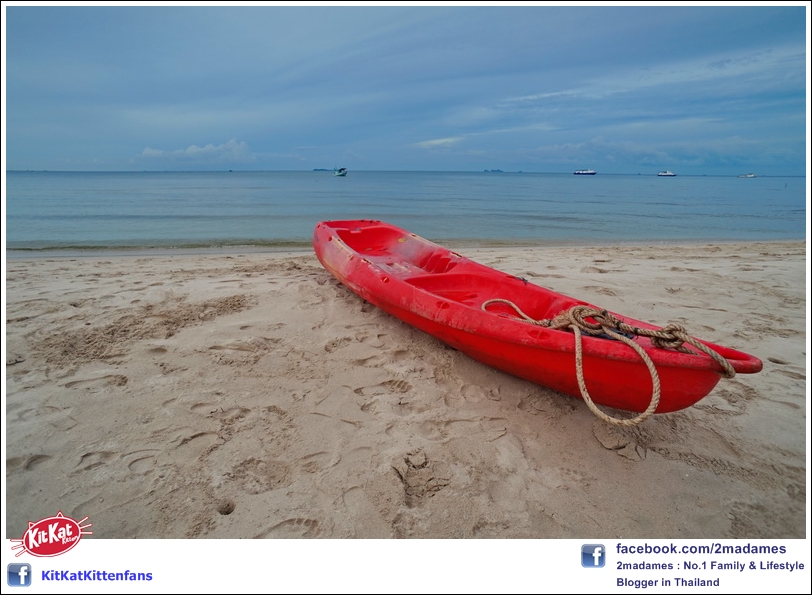 After the beach, allow me to have dinner at this recommended restaurant by locals. Nice atmosphere.
This restaurant is "MaliBlue's Restaurant and Bar" with outdoor atmosphere where you can drink beside the beach. Seating zones are separated into sitting leisurely and having full dinner with live jazz music.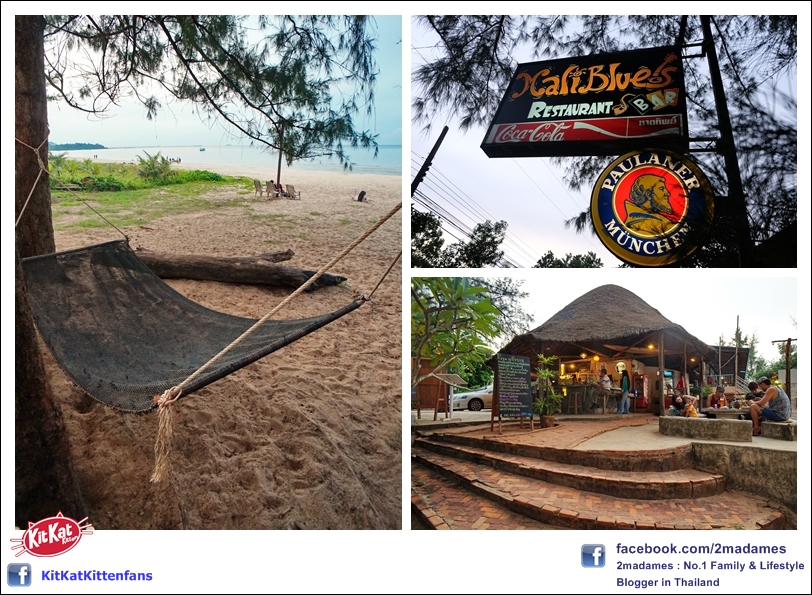 data-mce-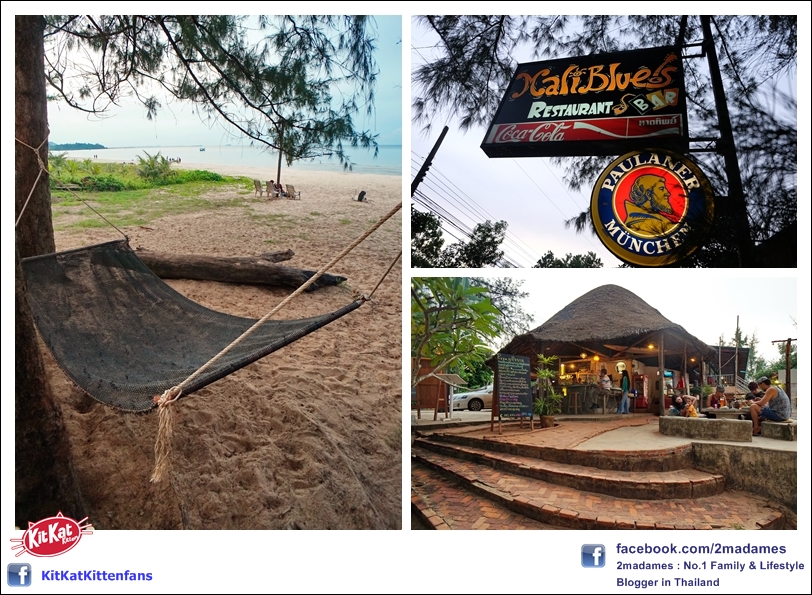 Beautiful beach view from table we sit.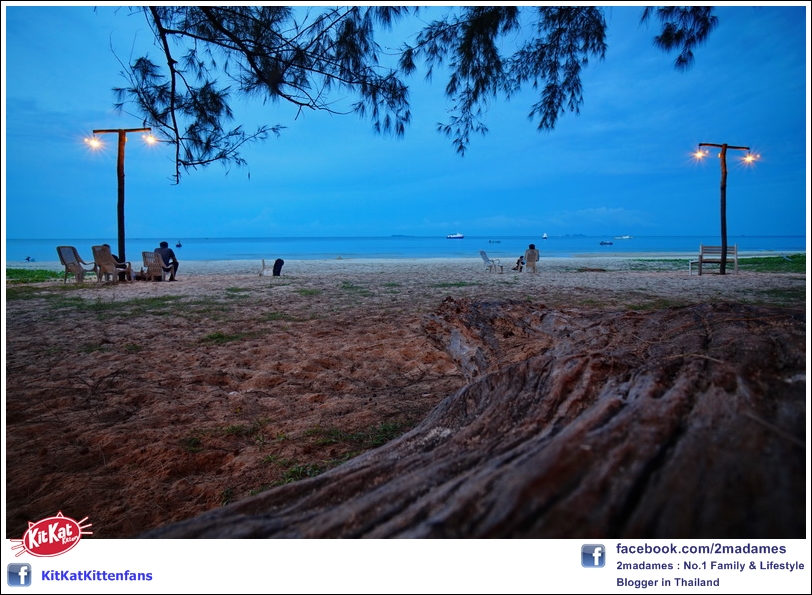 data-mce-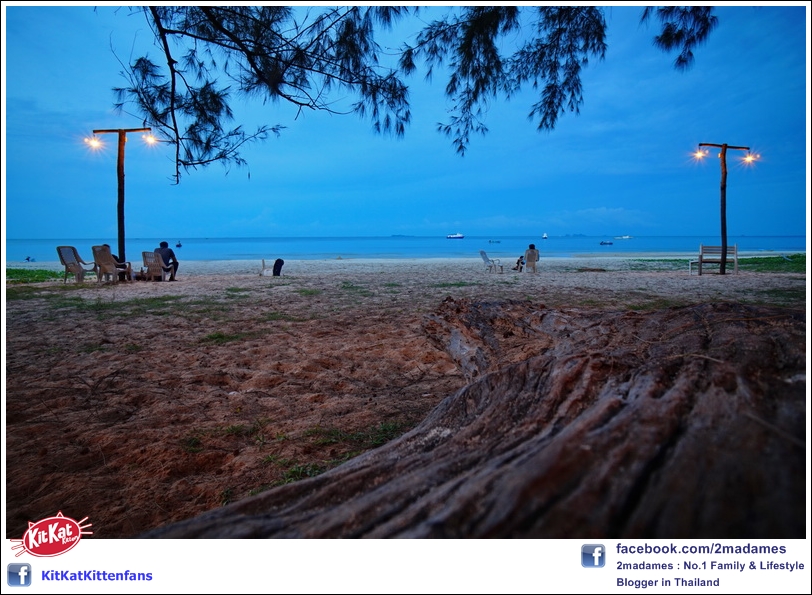 Let's see what we order. The food here is fusion style which tastes really good. Apart from that, there are multiple drinks for your selection.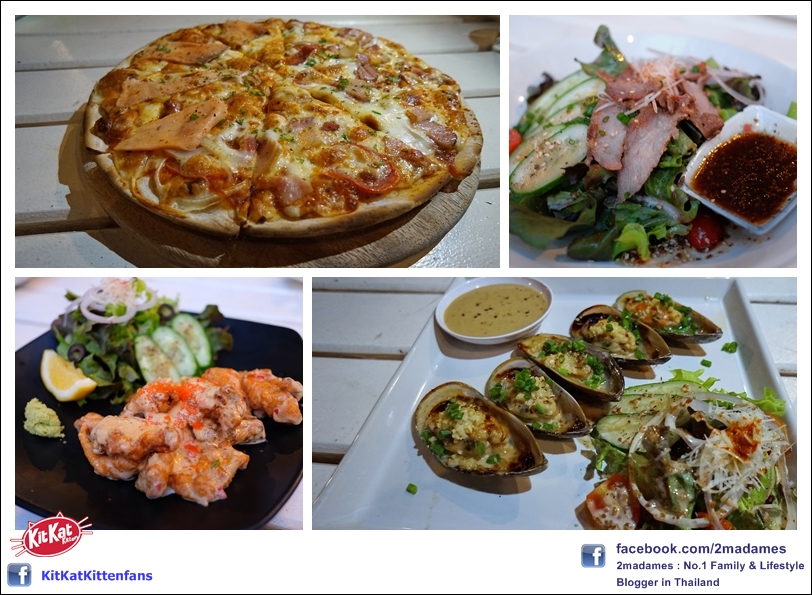 data-mce-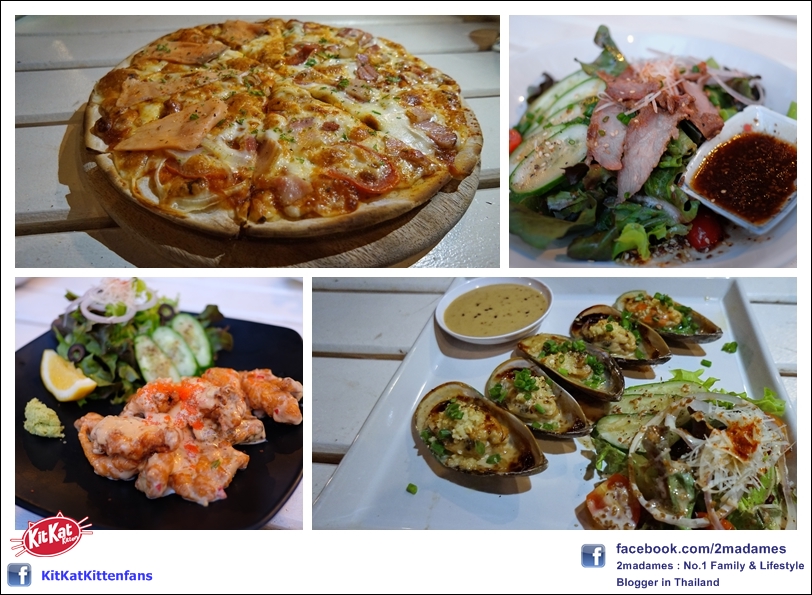 Restaurant ambiance in the evening.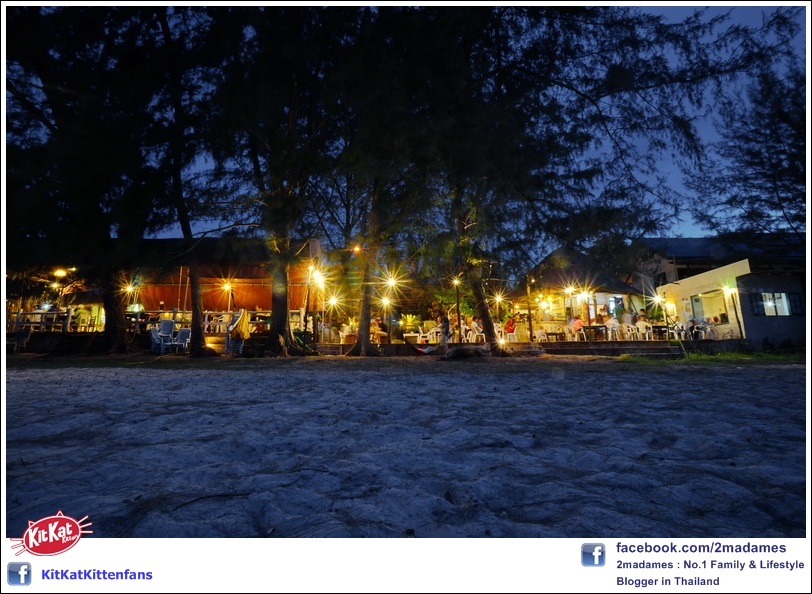 data-mce-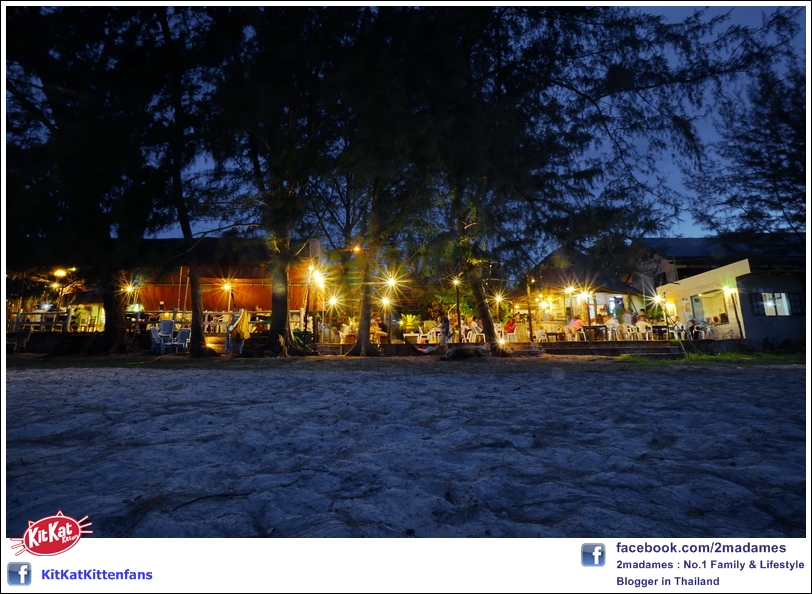 After satisfying with the meal, it's time to leave.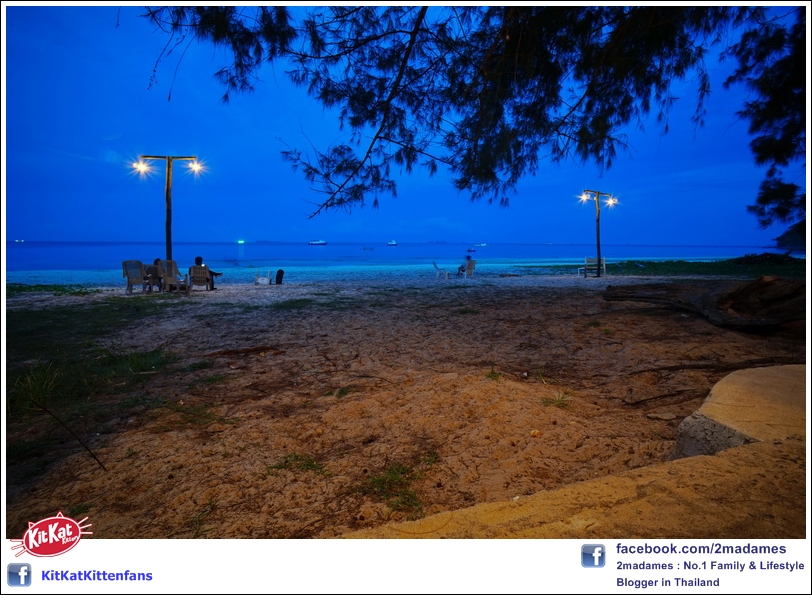 data-mce-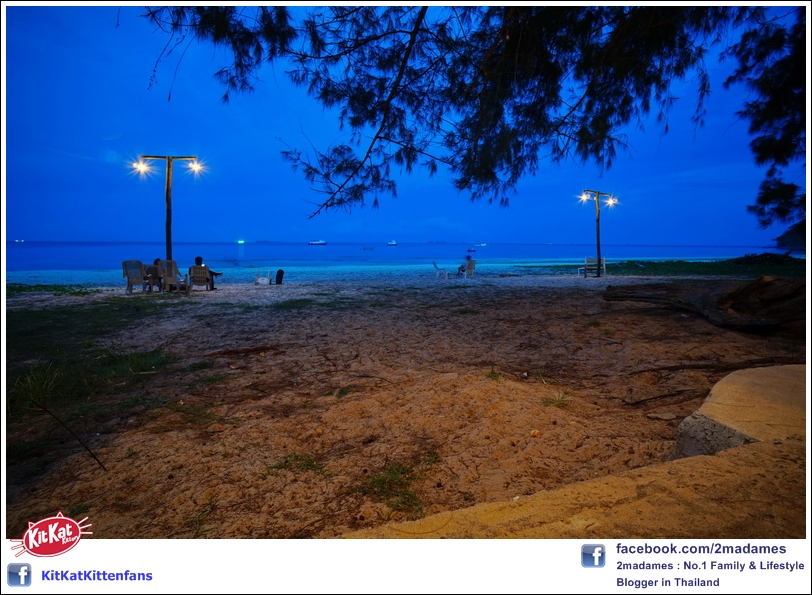 Last stop before returning to accommodation, I drop by "Night Market" on Krommaluang Chumphon road or a lane with Ocean Shopping Mall.
This road is full with Thai Fried Noodle and Oyster Omelette stalls. I assume they add roasted red pork in the fried noodle.

data-mce-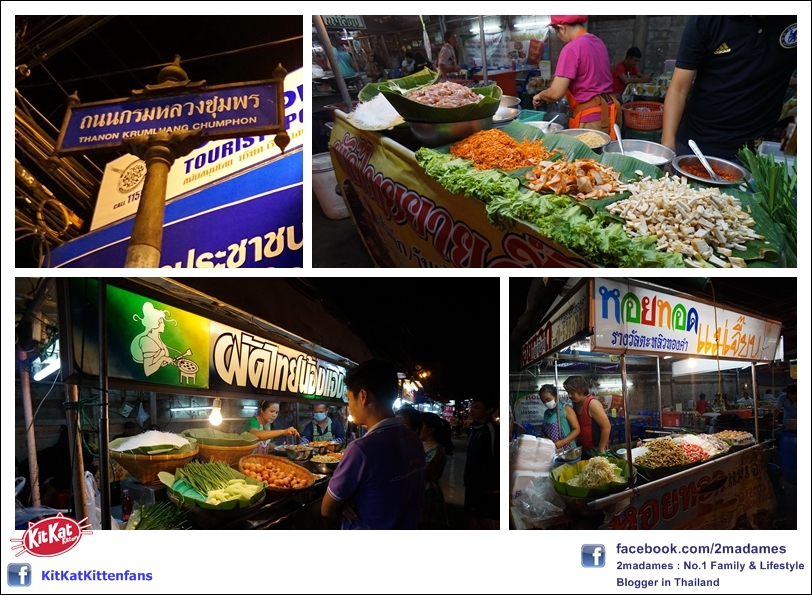 Now is the last day of my Chumchon trip. The first place to visit after checking out from Tusita is "Kopi Luwak Goat Chumphon" in Amphoe Langsaun. It is operated by Shinawatra Montriprasart.
They use Robusta coffee. The owner says civet is not an easy eater. It eats only ripe coffee cherries.
After that, the eaten coffee cherries will be combined with chemical in civet's digestive tract until it defecates. Then the clumps will be sun dried for 9 months.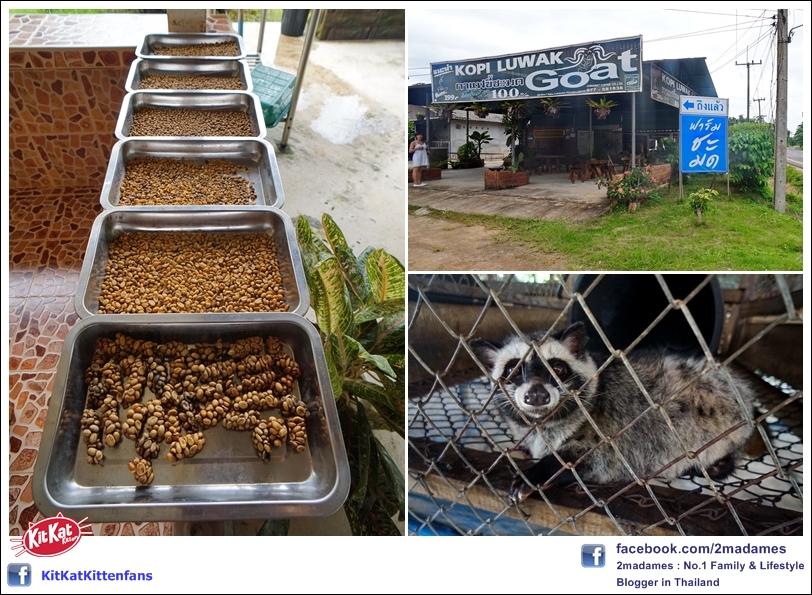 data-mce-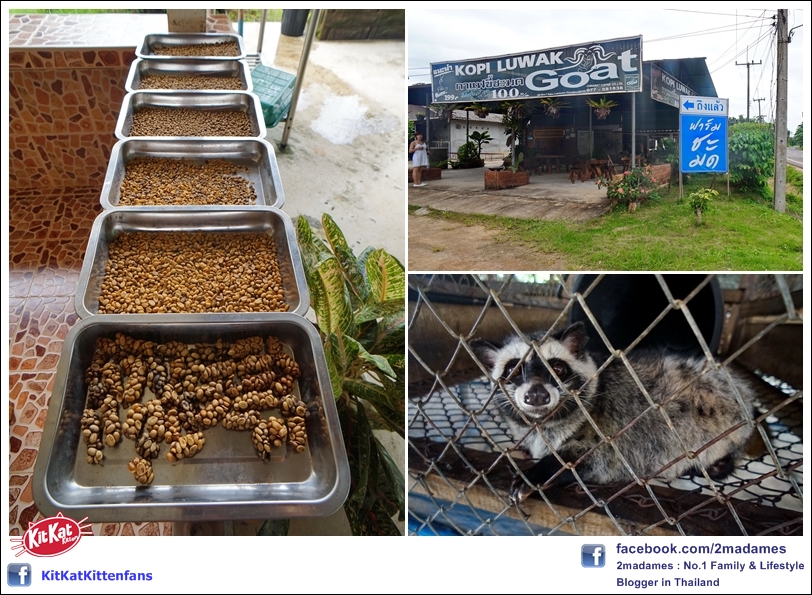 The farm has 70 civets in total. Main food besides coffee berries is banana. If you are bringing kids, don't let them touch the cage. Civet is very fast. It may bite your kids.
Civet sometimes bites each other which it must be kept separately. However, these two seem to like staying together. So lovely.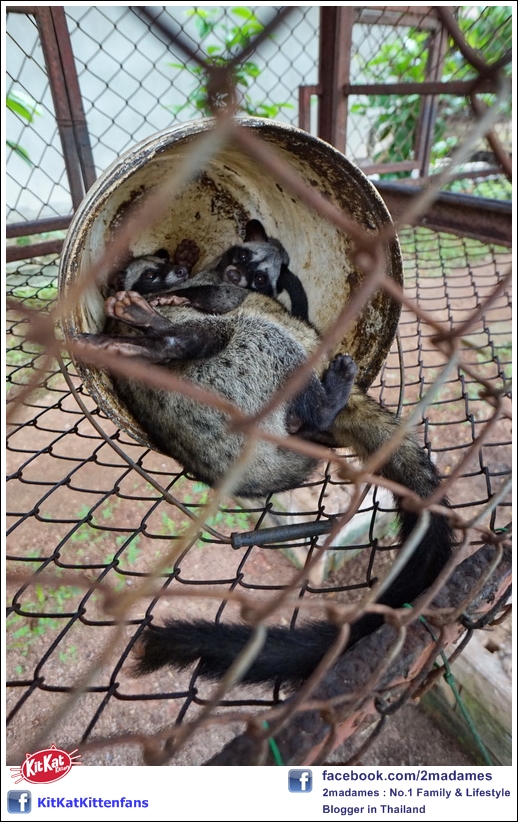 data-mce-

I also meet with baby civet. My sister and me try feeding it. When baby is hungry, it will call us. it's voice is so cute.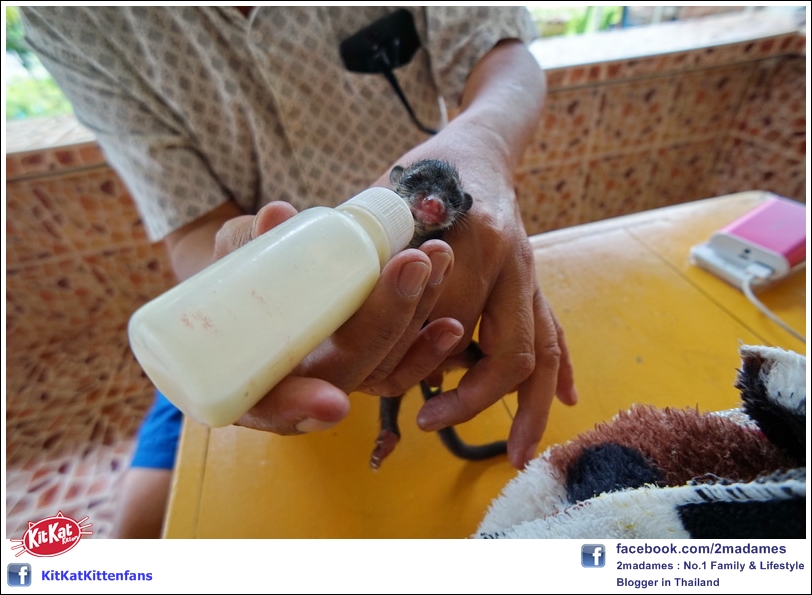 data-mce-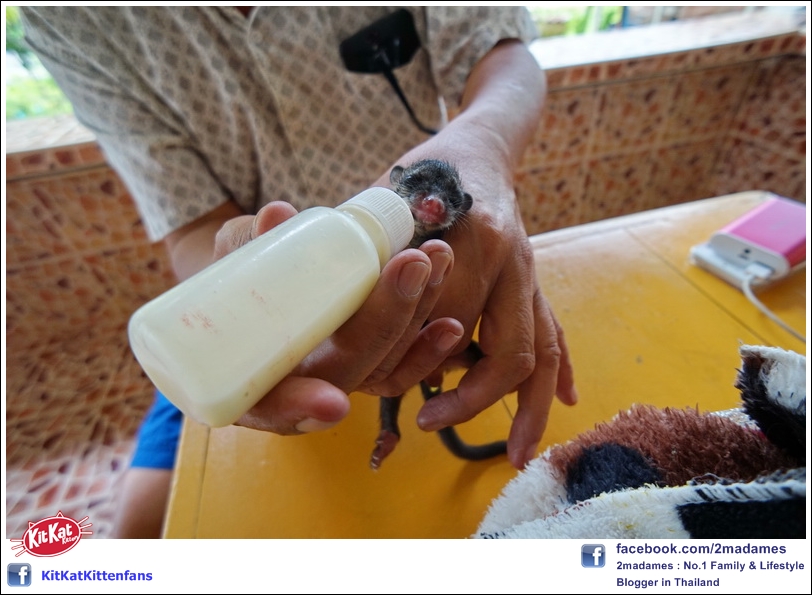 Now it's time to try Kopi Luwak. The price is 199THB per glass.

data-mce-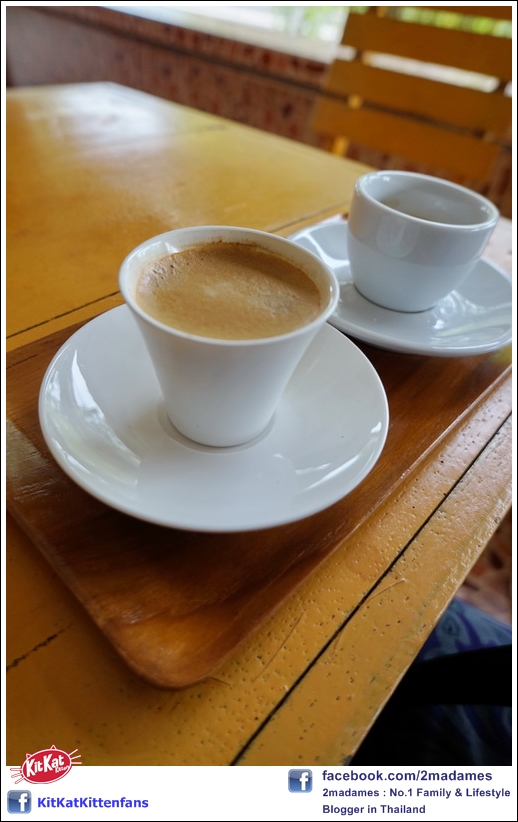 Kopi Luwak is enriched with Robusta coffee hint with soft smell. Different point from normal coffee is no sour taste.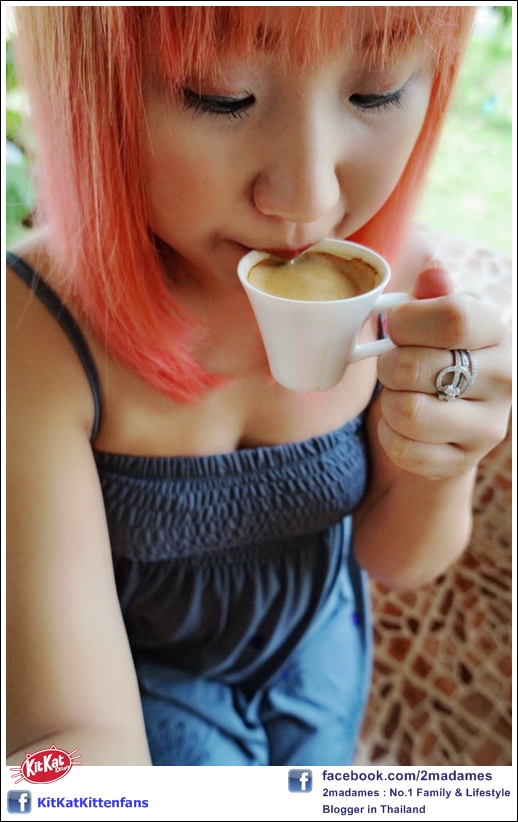 data-mce-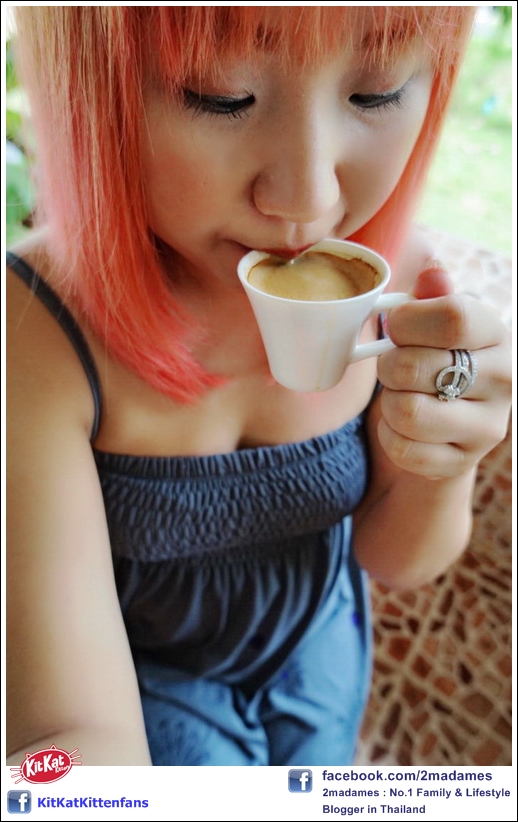 Before leaving, they let me try iced tea. Do you know what it is?
Answer: Gnemon tea. Gnemon that is normally stir fried with egg ... And I have to say it is smelly delicious and full of benefits. They add Kumquat juice into the tea giving pleasing and mellow taste.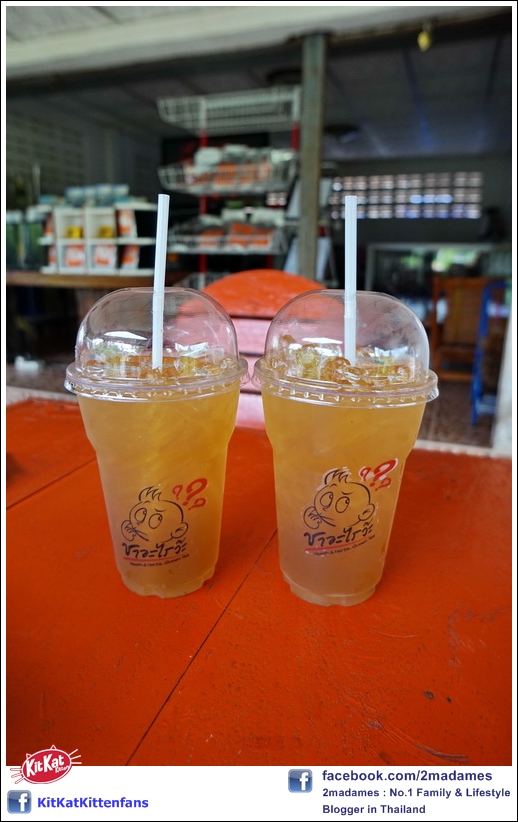 data-mce-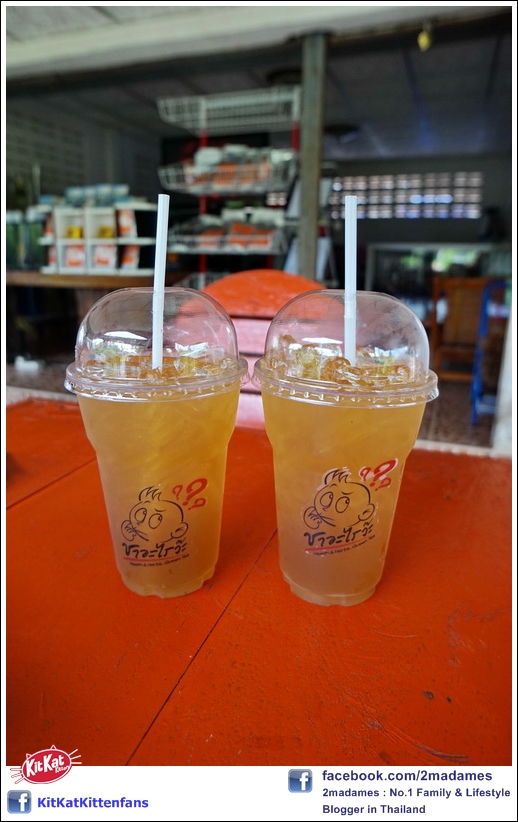 After civet farm, we move to "Suan Somdej Phra Srinakarin Chumphon" in Amphoe Langsaun.
I drive pass the entrance of the park, heading to "Tham Khao Ngoen" first. It is viewpoint of river and mountain.

data-mce-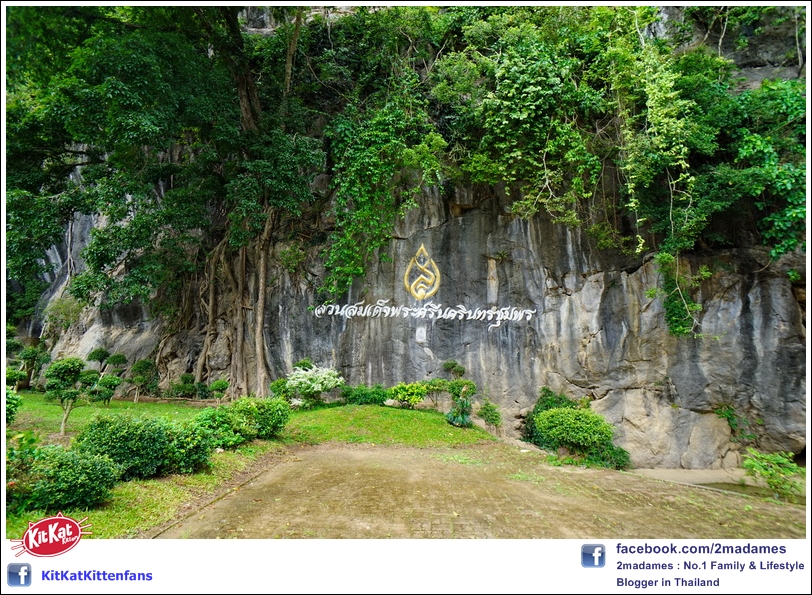 On the right area beside the river is Tham Khao Ngoen. The cave's wall contains royal title of King Rama 5 with year 108 below. It was when His Majesty visited Melayu (Malaysia in present) in 1889.

data-mce-

His Majesty also had his man building Chedi in front of the cave.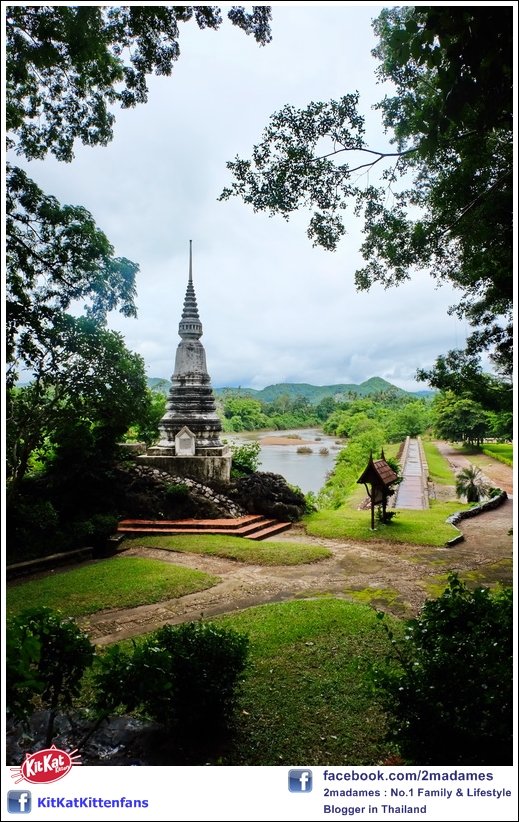 data-mce-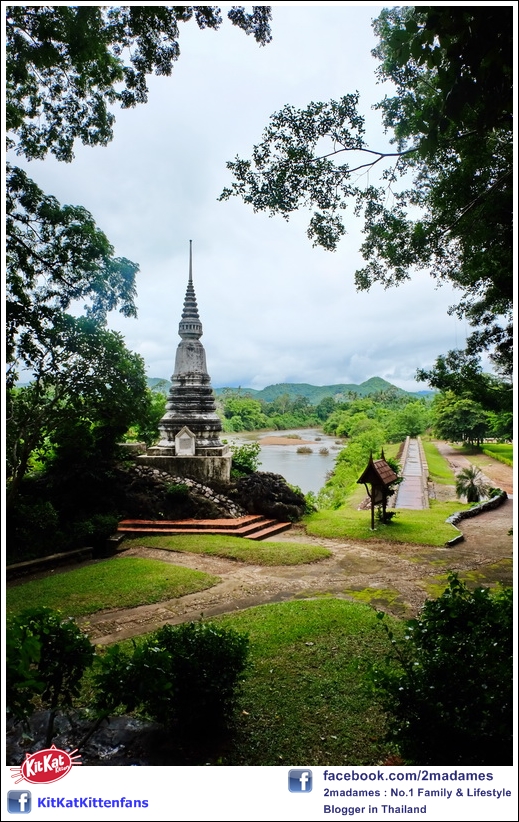 Walking up the stairs will face with Buddha's footprint.

data-mce-

Then I drive from river and turn right for visiting Suan Somdej Phra Srinakarin. The park is quite large and decorated with various ornamental plants where Somdej Phra Srinakarin monument is situated.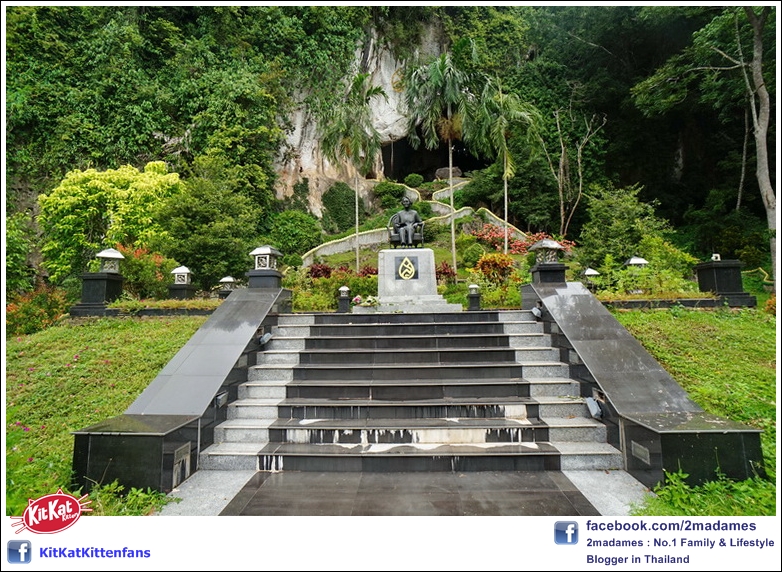 data-mce-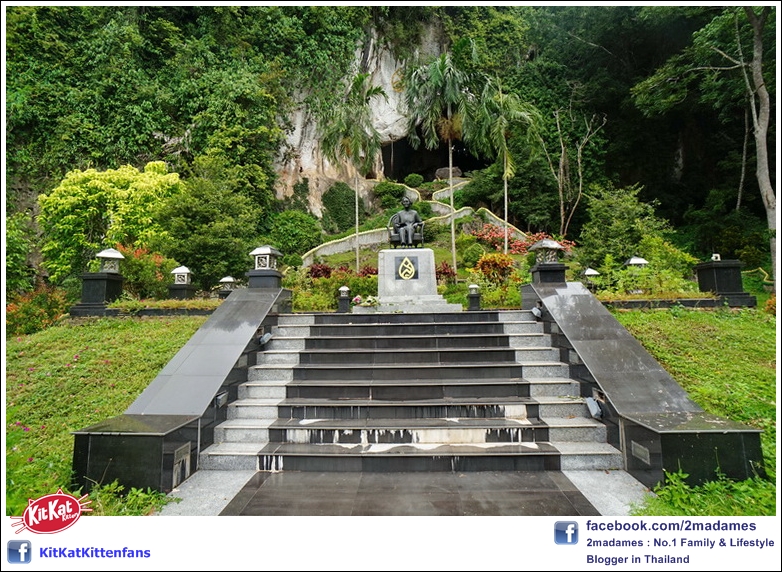 Upon walking up the stairs behind, there is a cave with Buddha images inside.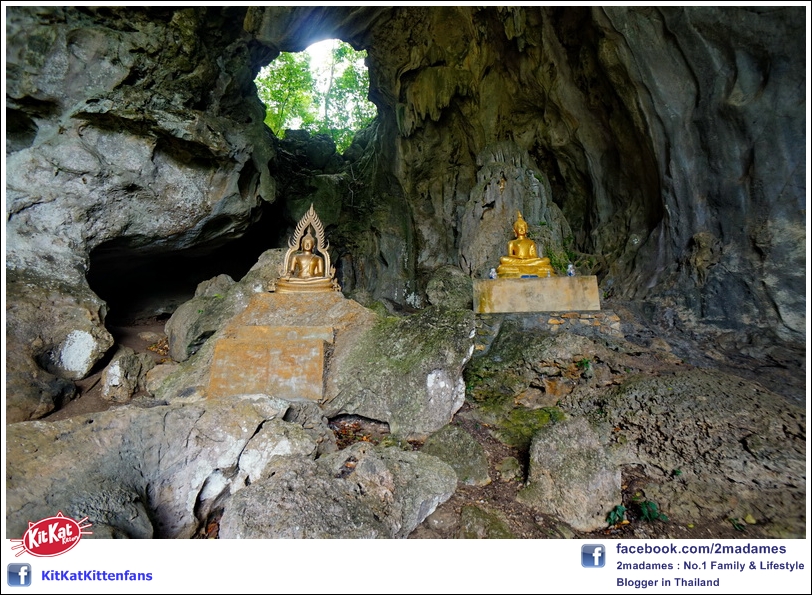 data-mce-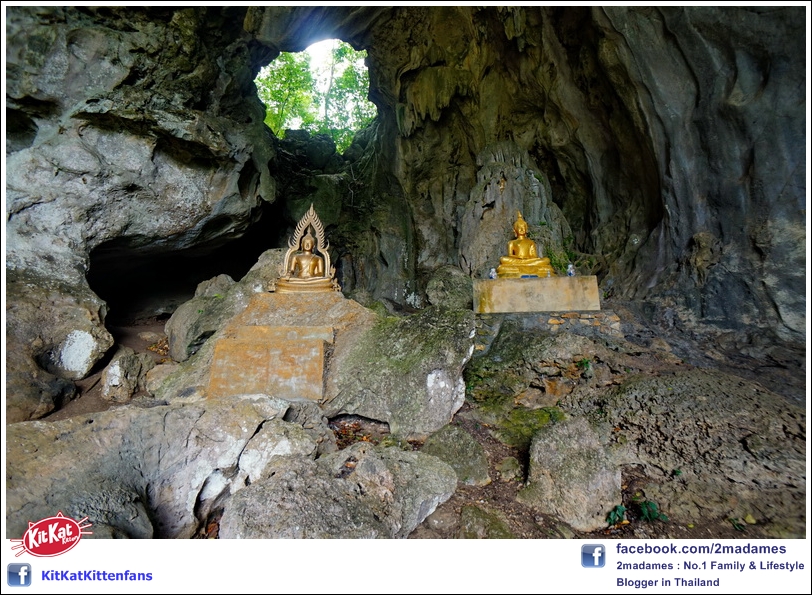 From Suan Somdej Phra Srinakarin, during return trip to Nakhon Si Thammarat, I stop for lunch at "Mhon Thong Cafe". It is next to Petchkasem road, near Auychai 3 market. There are seating in both indoor and outdoor zone.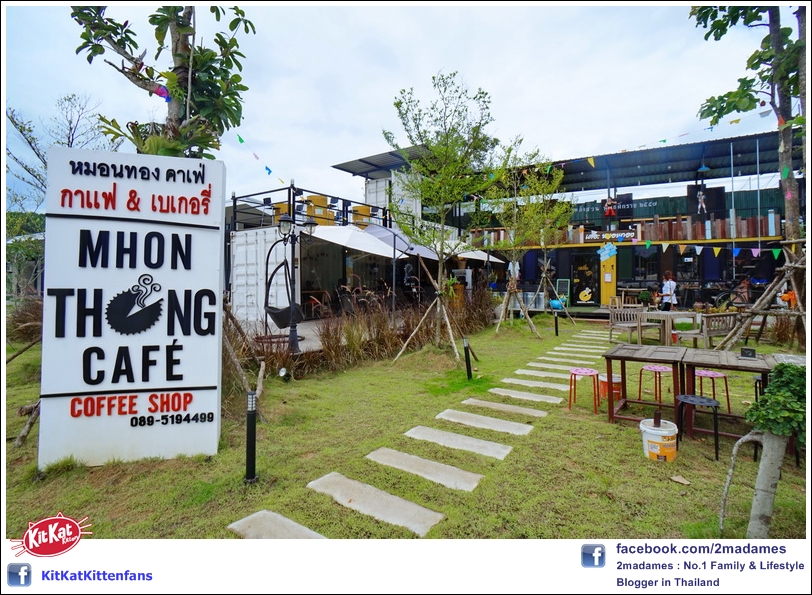 data-mce-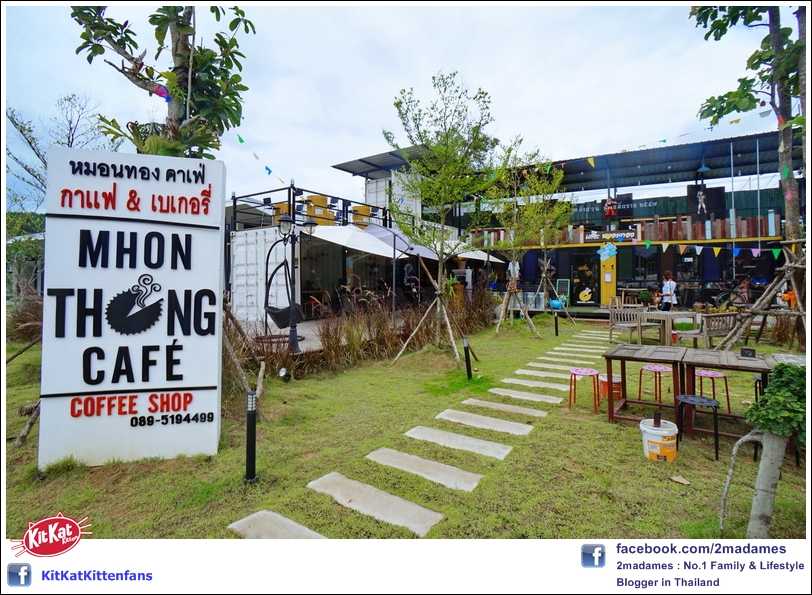 I choose indoor one. Cafe's structure is adapted from container. Inside is decorated delightfully. It offers variety of drinks and sweets.

data-mce-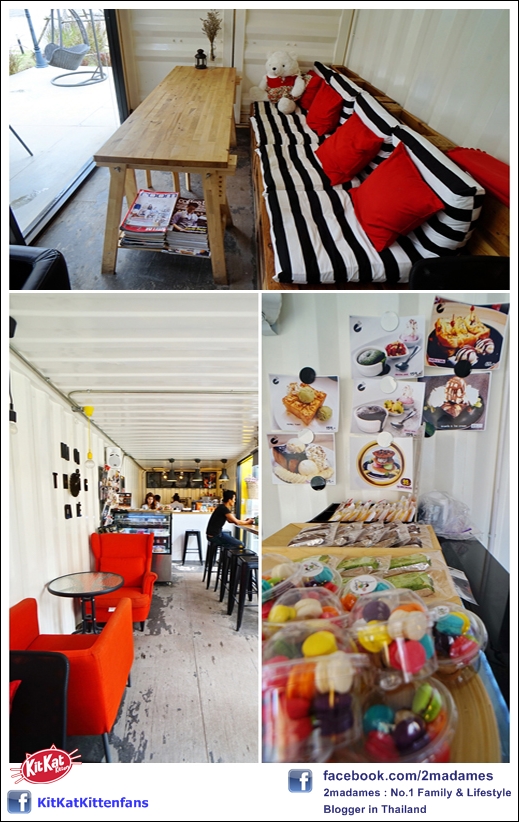 Signature dish of Mhon Thong Cafe is coffee with Mhon Thong syrup but I don't drink coffee. So, I didn't try that menu. The cafe also provides main course as well.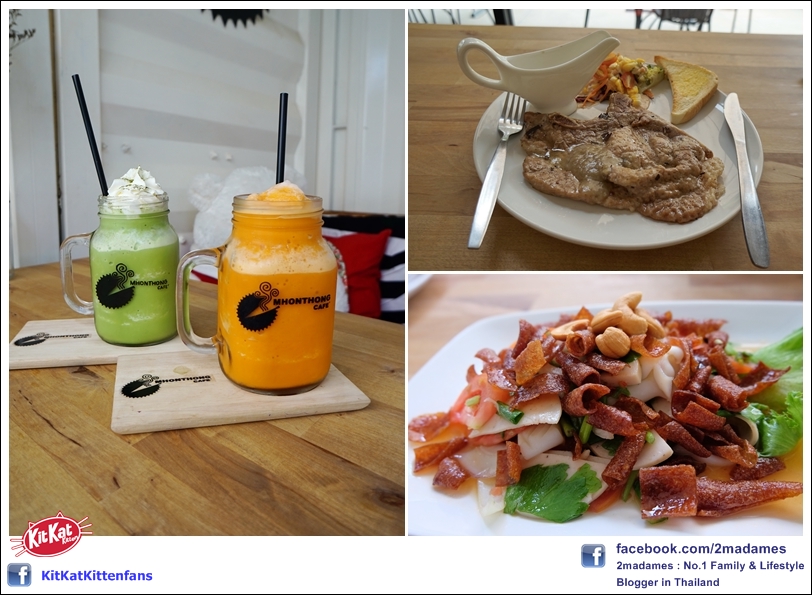 data-mce-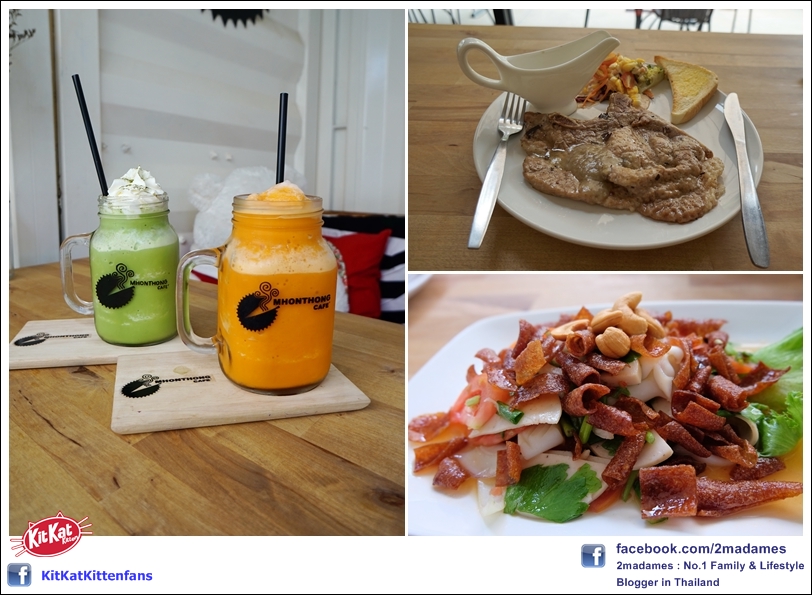 So, this is the end of impressive Chumphon trip ... 4 days 3 nights. I have gained many good things from the journey including friendship and new experiences.
In my thought, Chumchon is a charming province which you shouldn't miss to experience. Chumphon has nice people, beautiful nature including caves, sea, mountains and temples.
What I am impressed the most is Koh Phithak with its calm atmosphere, home stay, able to walk or bicycle around the island, watch sunrise and sunset, and learn local livelihood.
It makes us live slower life, relax, refill energy and realize value of past experiences.
And a must-activity is diving. Normally I really like snorkeling trip that I have been to Krabi and Phuket before.
But after diving at Chumphon National Park, I can perceive that Chumphon has beautiful sea and clear water though it is during storm season. More importantly, coral reef and Sea Anemone are considerably plentiful.
If I have a chance, I would like to dive again. I still missed many islands which everyone said they are even more gorgeous. So, how can I miss Chumphon???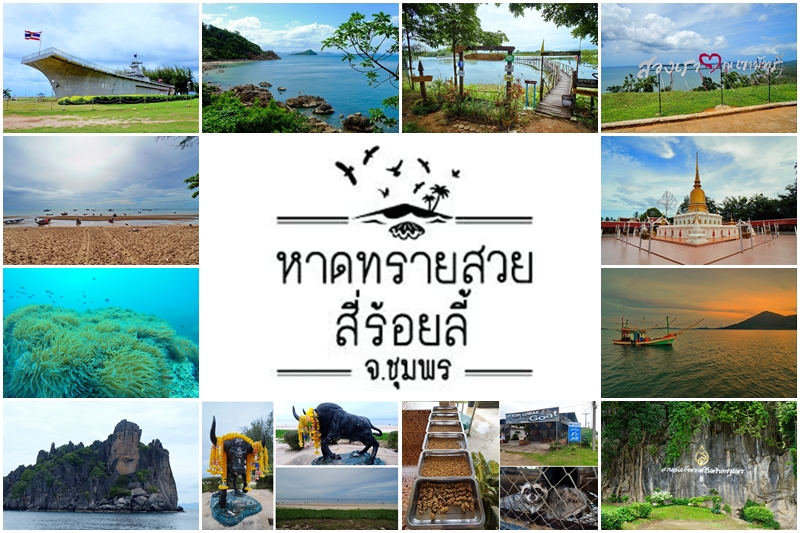 data-mce-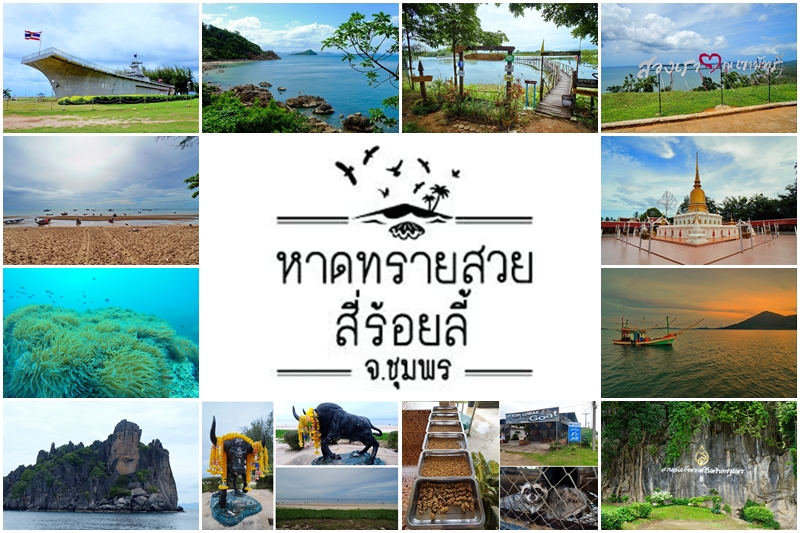 PS. If you read the review to this point, we spend time and energy to write this review in order to be useful information to everyone. If you like our review, please comment, like, share or provide your e-mail at http://www.2madames.com/followus/ To give little supports to 2 madame, everything is free of charge.
Don't forget to have a chat with us at Facebook : Kit Kat Kitten Fan Page