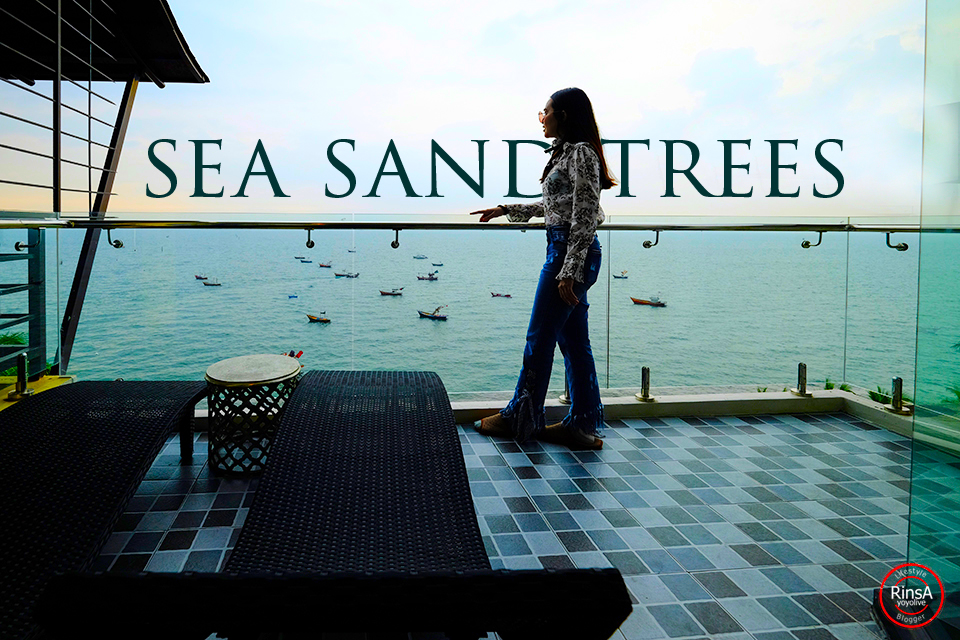 Going to Bangsean??
You should consider Sea Sand Trees accommodations at Wonnapa Beach.
Whenever we think of going to the beach in Chonburi we must think of Pattaya.
Especially on a long weekend and we can't avoid traffic but we have been to Pattaya many times and just getting bored to stay there.
So this time we did this trip and we want to share our experience of going to Chonburi but closer than Pattaya, it is only one hour driving from Bangkok. We were lucky that we went there on Sunday.
We should mention Bangsean which is famous and peaceful place such as Wonnapa Beach. On this trip we chose Sea Sand Trees this location is on Bangseandlang.
SeaSandTrees offers good price, decorations with cute style, so impressive!!!! Sea view only 1,300 bath.
Is it a good deal for you? You can see sunset right at your room, which is a romantic moment with a special one.
……….Let us go!!........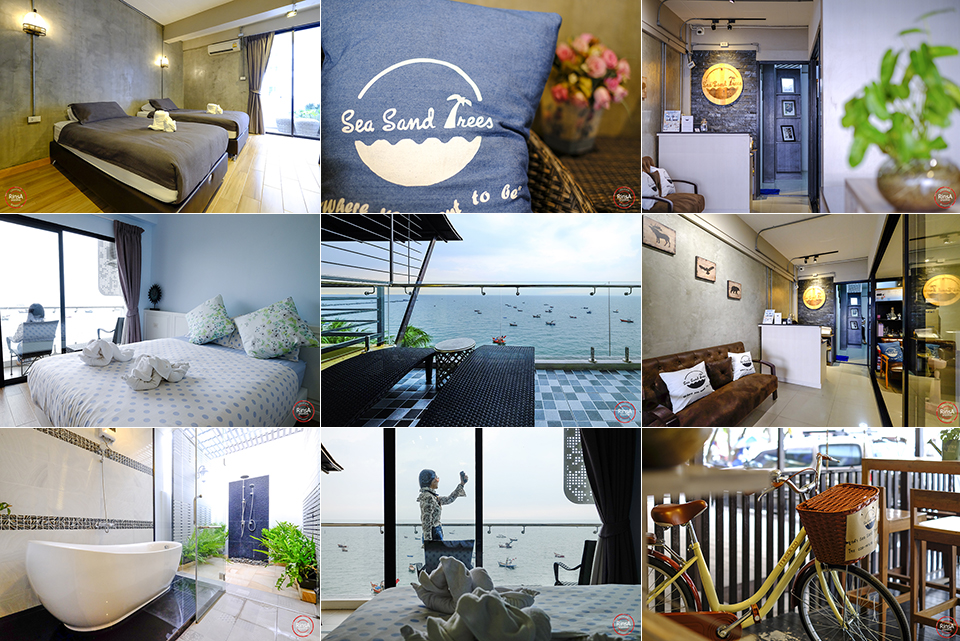 Normally, visitor will go to Bangsean for one day trip but some of them prefer to stay over for the night or more.
We think going back and forth in one day, it is too rushed for us.
To find our place is really easy: just typed on your Google map app and then follow the directions. We typed Sea Sand
Trees hotel at Bangseanlang, Wonnapa beach.
We highly recommend you to stay on Bang Na Chon Buri Expy and stay on Thanon by pass Chon buri and cut in Bang Sean pass by Burapha University keep straight to Wonnapa beach just talk a breath.
Sea sand Trees across to Wonna beach you can find parking space in front of the beach.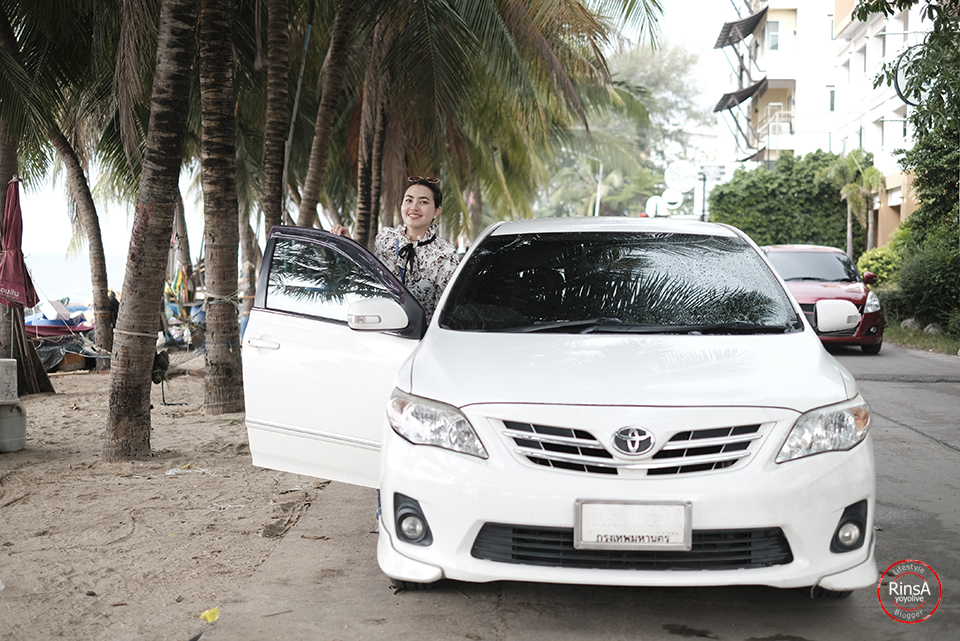 To get to a fantastic room after you park your car, just look for the sign
"Sea Sand Trees" There is a building 6 stories or ir you get confused you can get additional information.
@ Facebook: Sea Sand Trees
Line ID: 0956392894
Tel: 038-141618, 095-6392894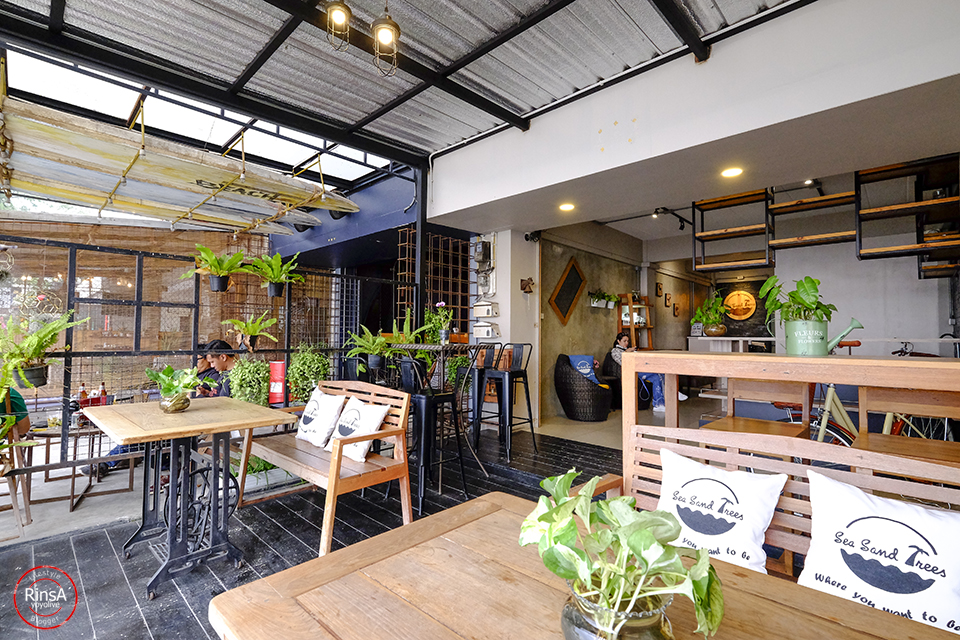 This building is very outstanding ehhh it's glass wall from story 2nd -6th,
that allow you to see the ocean without anything hiding the beautiful view right at your room.
Check in is any time after 2:00 pm.
Check out is late up to 12:00 pm.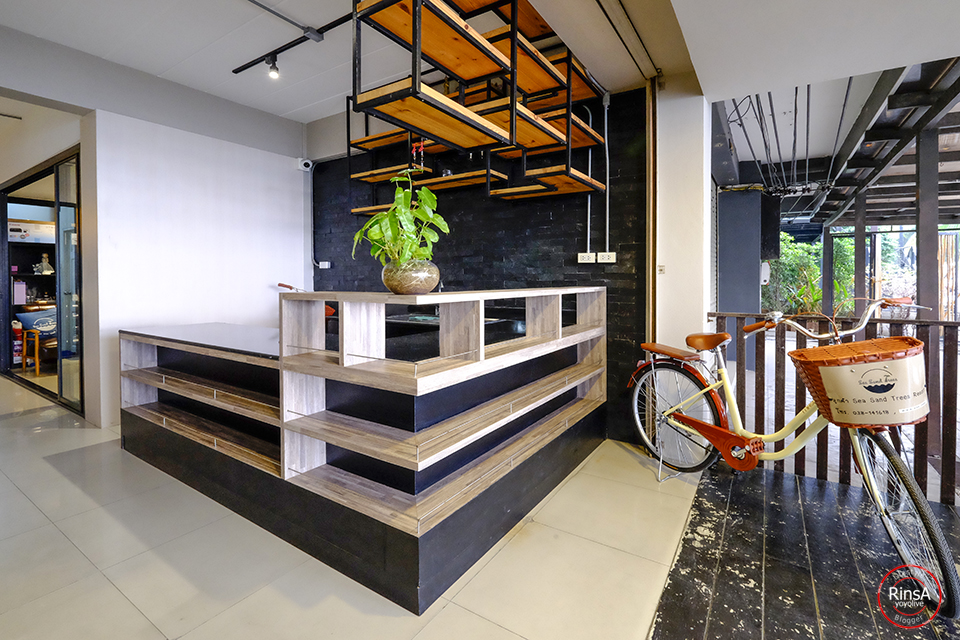 Sea Sand trees offers fun things like bike riding and fishing.

those activities are tempting and bike riding is available for free.
Do not miss out to take a photo shoot at lobby area where is so cute especially for those who want to post on social media.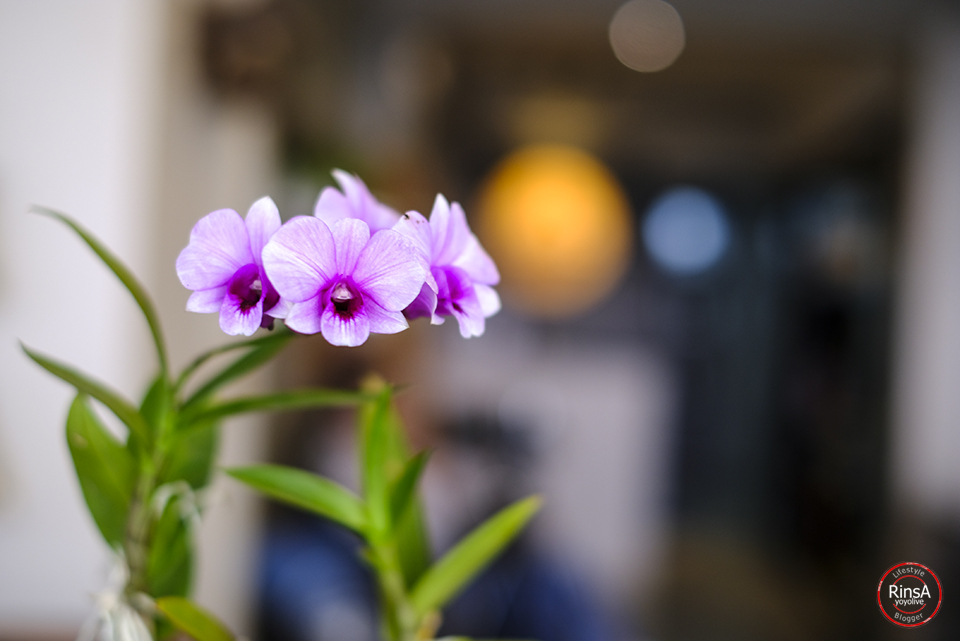 Tip for check in: the easiest way to check in is presenting them your ID to identify yourself to staff,

they will take you to your accommodation.
Only one rule to stay here is changing your shoe are provided and replace it back to the locker.
The keys are handed during check in process. Do not forget to take it with you.
Are you ready to take a tour to Sea Sand Trees hotel?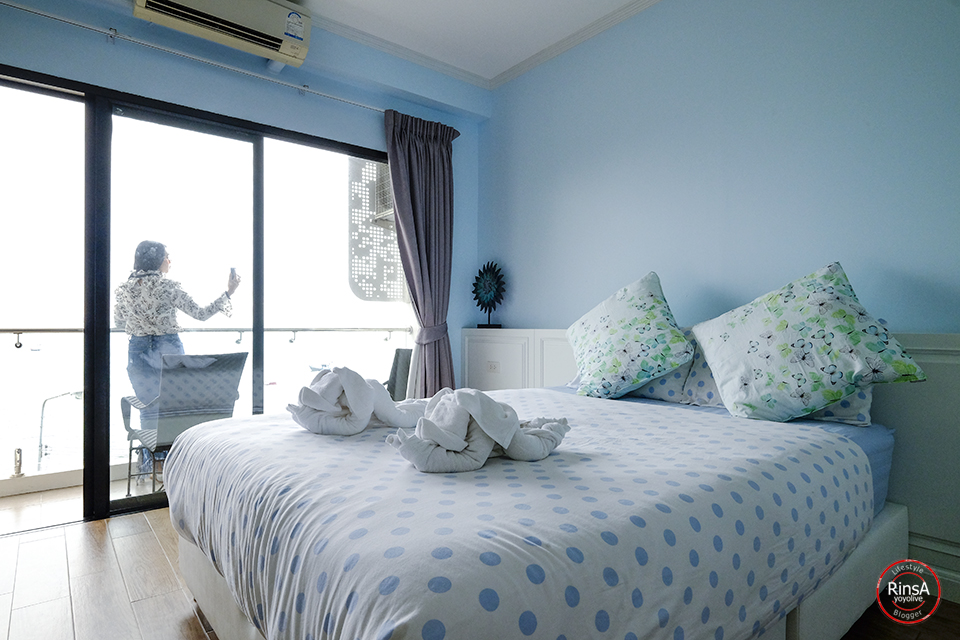 Let's go…………We want to present sea view room first is on 4th floor.

This room is suitable not too small or too big with all amenities were provided for.
++++Plus balcony to see panorama sea view, isn't cool?


A little sad the sky was cloudy we couldn't say hi to sunset but it is positive okay.
Lovely chill out looking at the ocean and smell a little salty air to our lungs. It is so good.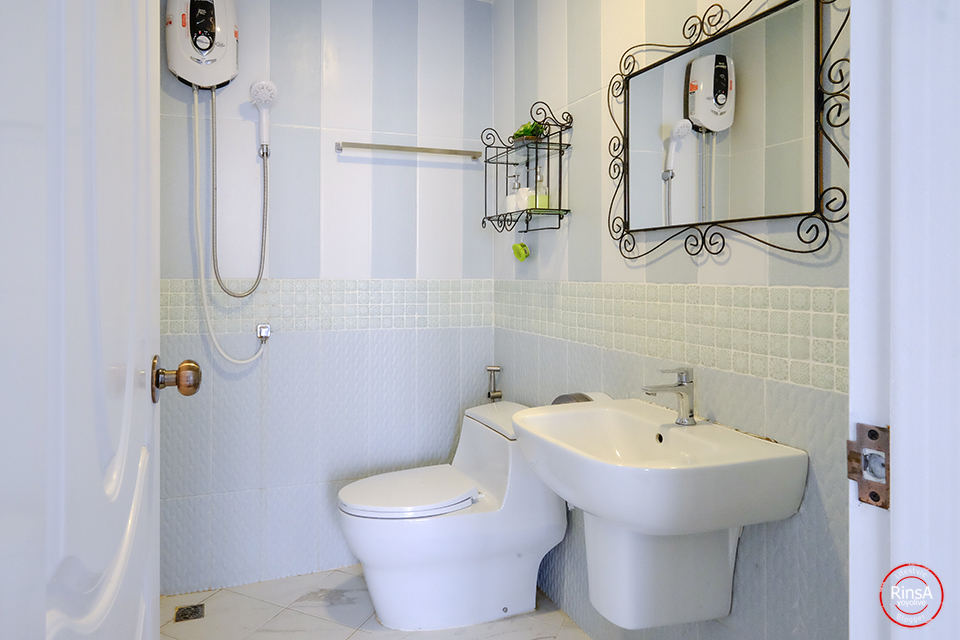 Check out the bath room is clean with amenities provided such as soap and shampoo but no curtain separated zone.

Now, we take a look another type room is Superior room is suitable for two people that is able to view the ocean as well.
JUST look across the street.
Oh!! We had a model in the room.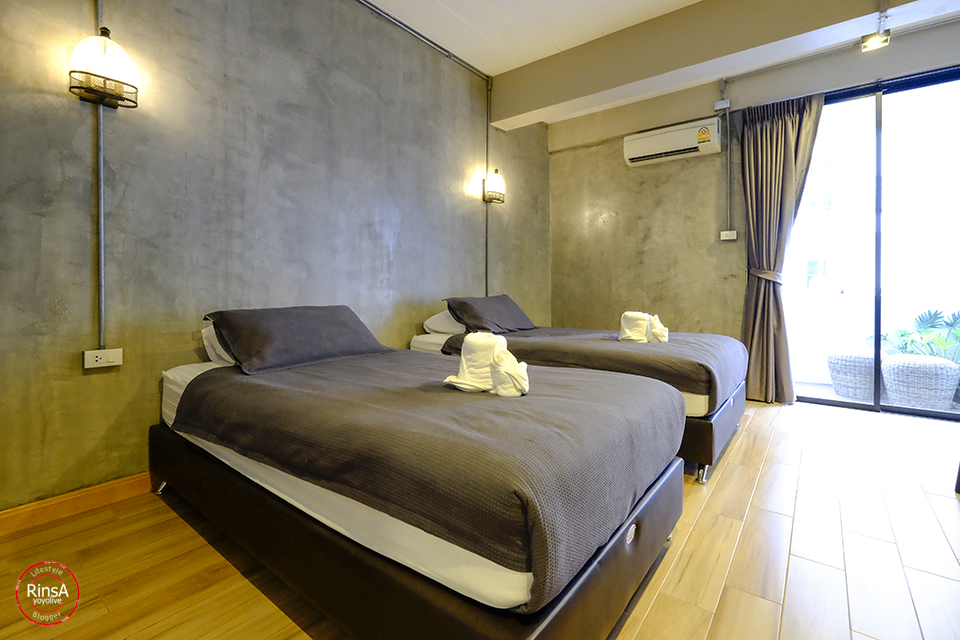 Everywhere we go travel we must get new profile to update on our social media,
RIGHT?? Yes. We are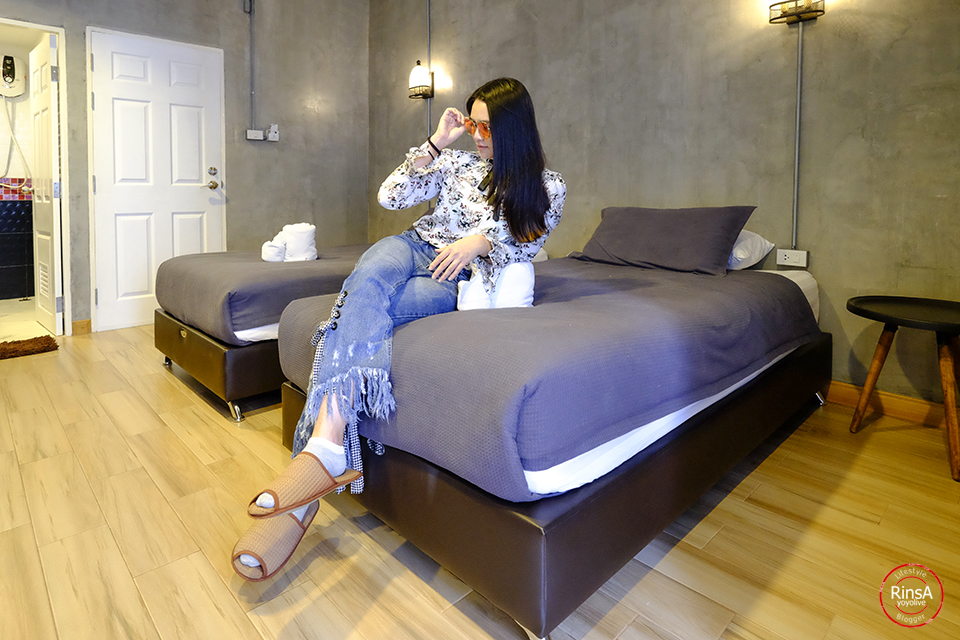 The rest rooms are the same styles in all type room.

Garden room and Superior room, you can choose twin bed or King bed with sweet-cute bed sheets

Guess what? The most popular room in Sea Sand Trees hotel and most always
booked are the Seaview Suites on the highest story or story 6th.
IT is the highest room type of the Sea Sand Trees hotel with the most beautiful view but the price is friendly.
How much>>come closer I will whisper to your ears.
ONLY 1800 bath on promotion. Follow us and you can see why the most of Sea Sand Trees hotel is?

This floor is belonging to Seaview Suite, which is a huge space with separate living room and bed room areas.
The things that capture my heart are the open air garden bath room and fully furniture with cool bed sheet.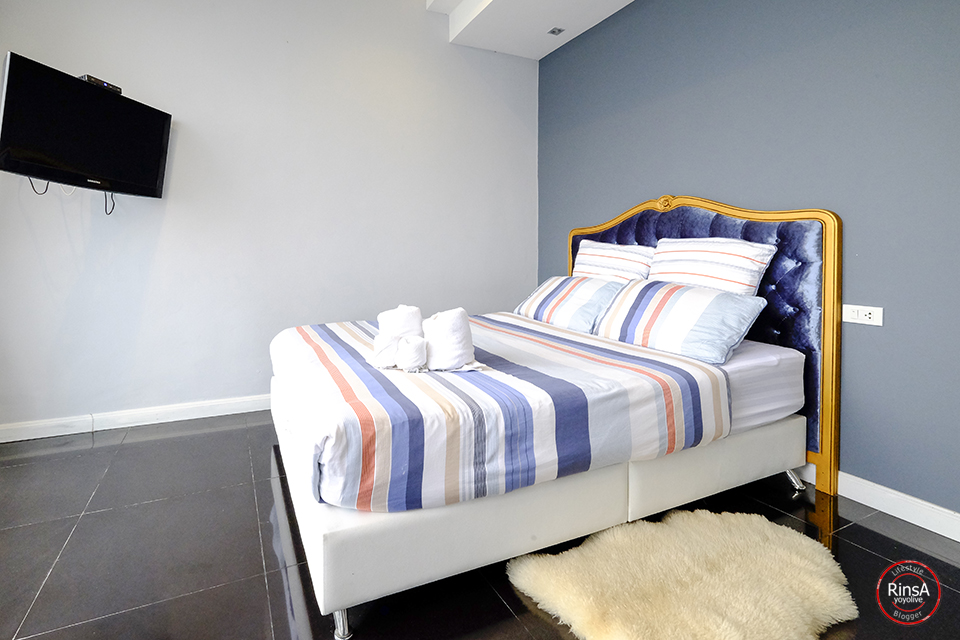 The most impressive factor is the best sea view, like an idilic panorama and romantic
@ Sea Sand Trees hotel. Seaview Suite is the best room for who wants to relax rest and recharge your energy.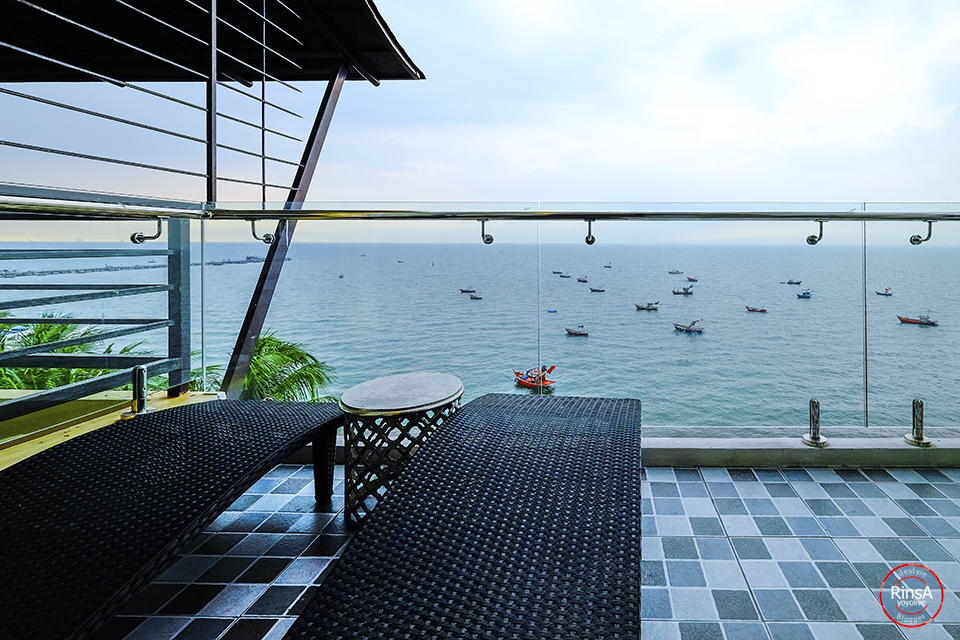 Out of luck today, NO SUNSET!!! Let find some good seafood restaurant around here.
My phone pin at Wang Mook Seafood restaurant.
Usually there are many good restaurants but we want to eat fresh seafood with native taste.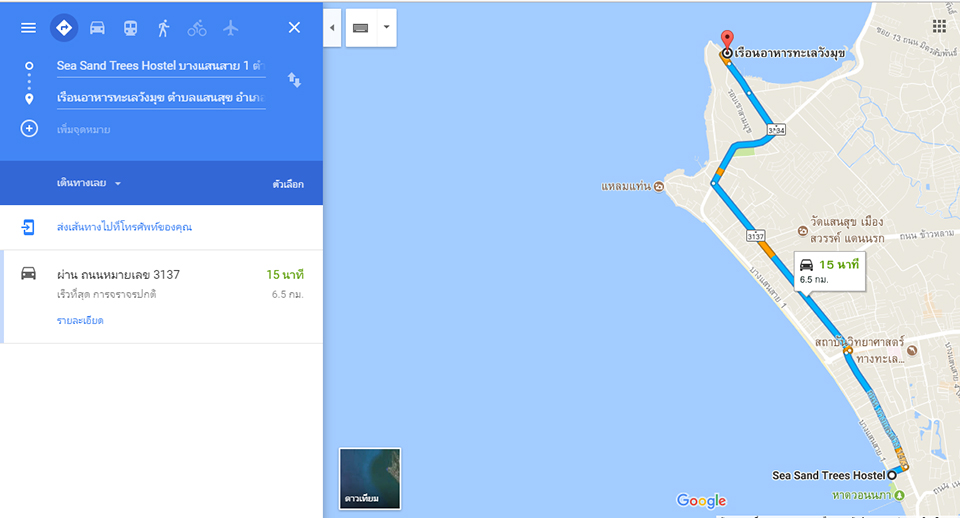 Seafood vibes… follow the GPS is only 6.5 kilometers.

On the way to Wang Mook Seafood restaurant you can meet our friends are those monkeys stay on the street (usually)
because today was not normal we could see our friends. Lol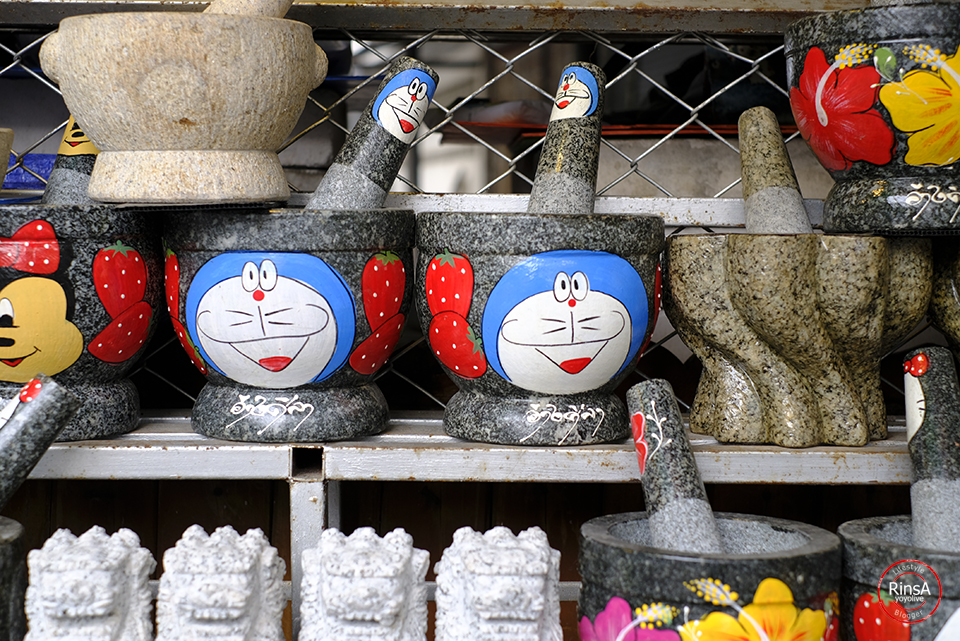 There is self-parking space available for you and you walked down to the restaurant,

you will see many shops sell cut mortar
Arriving Wang Mook Seafood restaurant…this restaurant is so busy. Every table was taken.
There is a slogan "Fresh seafood with native taste" We could not miss it??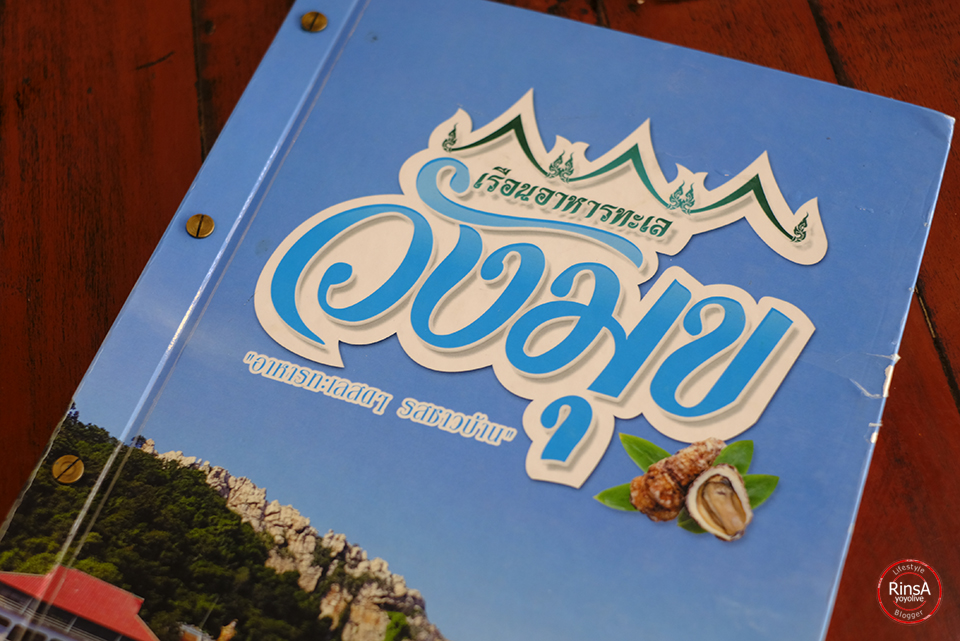 The menu tells you the price that we need to pay for every item
except grilled seafood is seasonal price
We ordered many entrees such as Tomyum soup,
fried crab meat with garlic with fresh chill, fried rice with crab meat and grilled squid.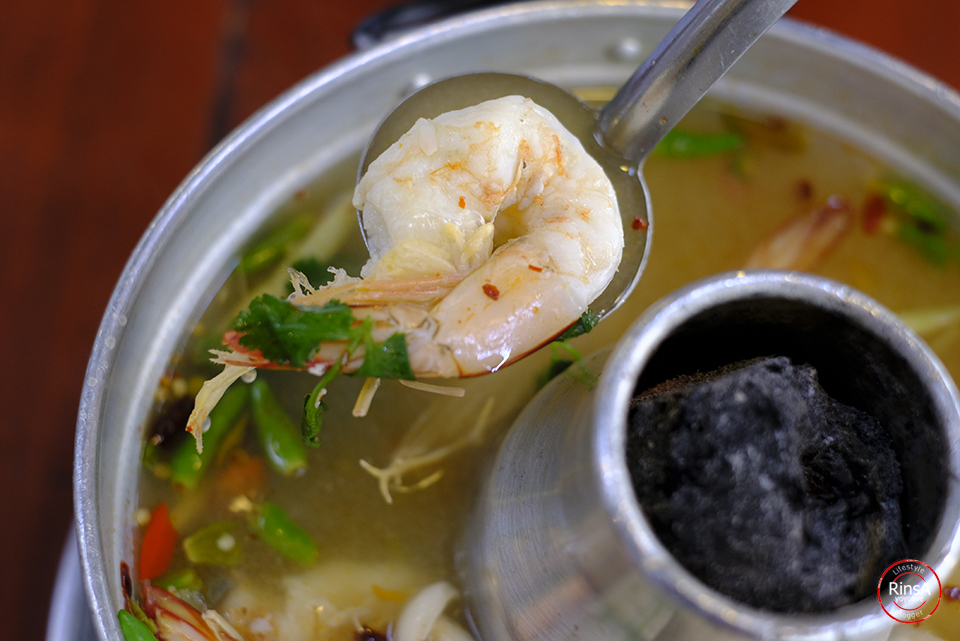 For grilled shrimp menu was requested, comes with spicy seafood was so delicious.
Two girls with many dishes, so we could not finish all of it. Let's take it to go. 555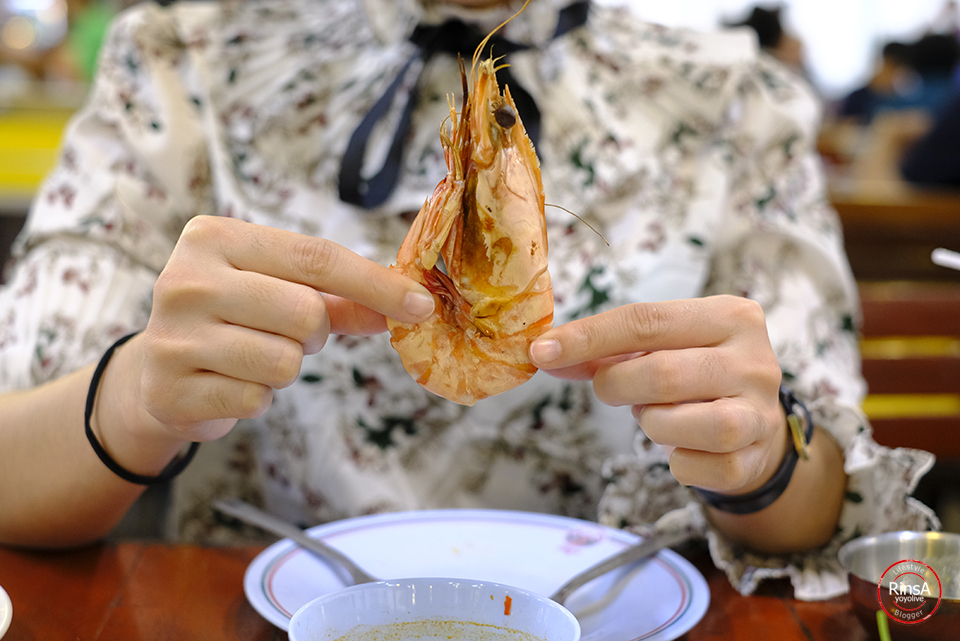 The first seafood menu that we think of is fried crab meat with garlic, fresh chill that is the best.

But we wants to leave a comment they did not take squid bone off, it is hard to eat.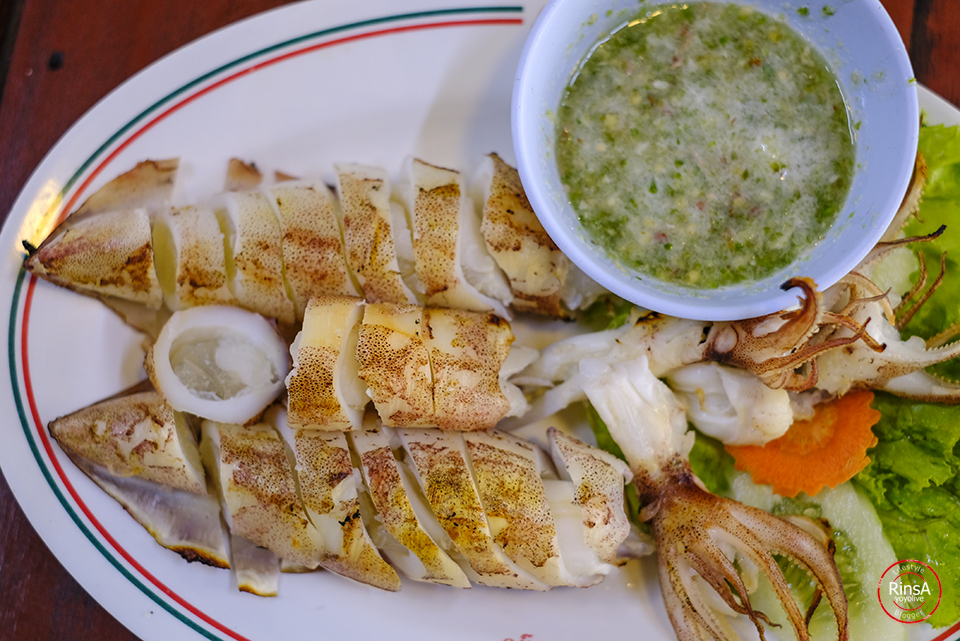 Outstanding entrees menu is fried crab meat with garlic, fresh chill.
Right after we saw the menu our appetite was open.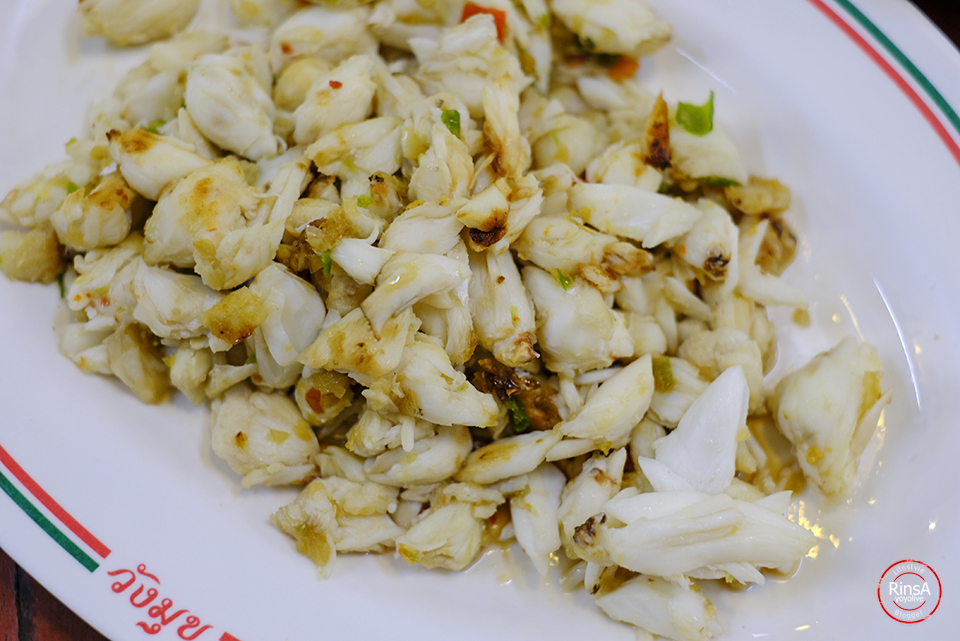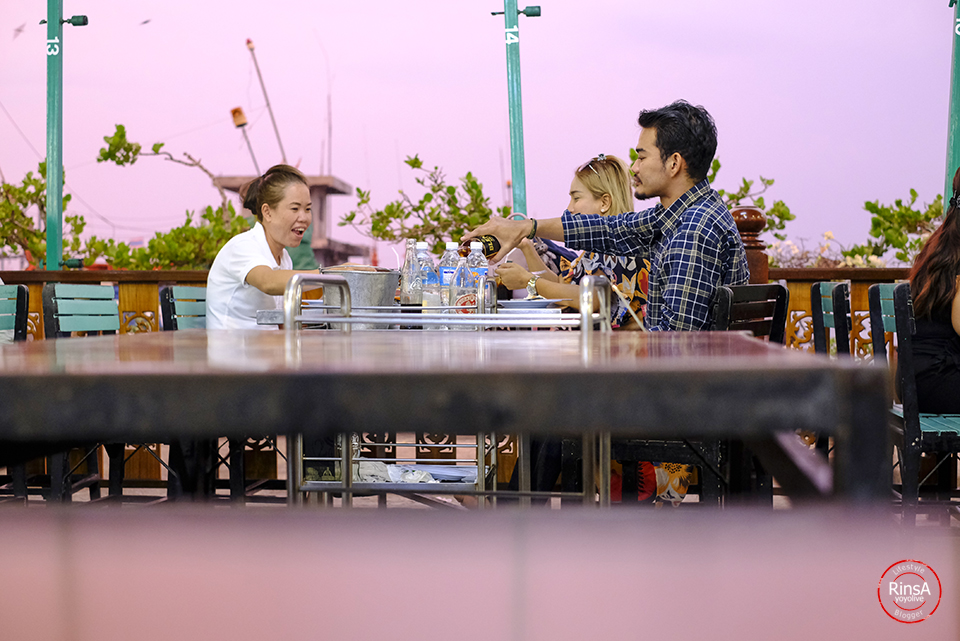 After we got full from our big dinner, we drove back to Sea Sand Trees hotel.
Even the rain has stopped but the street was wet by rain.
We took a long walk on Wonnapa beach, it's good for digestion.


Have you ever seen the night ocean? Totally, different from day time, peaceful,
nice weather the atmosphere was perfect.
A lot of people like to hang out on the beach and buy some food on the street.
There are many street food such as squid steak shop along the way.


Welcome back with our breakfast Sea Sand Trees.
The staff will ask you what time should be served breakfast and then they will deliver to your room.
Not needs to step down which is a great service and so convenient.
JUST GET READY AND GO OUT
We stayed in bed until check out time, Sine we woke up we have not seen the sunny
PLEASE PLEASE PLEASE!!! lol nothing to stop us to complete our journey. Let's go to the next station.
If we were lucky we can say hello to beautiful sky Sea Sand Trees.
###For those interested in staying at the Sea Sand Trees hotel. We put all the way to contract them below, that we cannot miss out seaview room in the highest story. Who needs peaceful place to stay and view panorama ocean. strongly recommend for you.
Sea Sand Trees
Line: 0956392894
Tel: 038-141618, 095-6392894
Sea Sand Trees
Line: 0956392894
Tel. 038-141618, 095-6392894


We drove by the beach before we went to Bangkok, NO NO NO!!! we could not say that ,
we still have more time to get around the city.
We stopped by Nacha Sa Thai Chue Shrine where is nearby Wonnapa beach.


It is open every day, Monday to Sunday.
Monday – Friday open 8:00am. to 5:00pm.
Saturday is open to 6:00pm.
Unfortunately, it was not our day to take a great picture, the sky was closing.
You have to use the professional camera or wide lens.


The fountain is beautiful and colorful which is all decorate like you are in china.
One thing to get inside the building you dress up approprially.!!!
Taking a last comment with hunting a delicious food, we focused on noodle soup @Bangsean (by google searching)
the result showed Namon Noodle with slayed slogan
"If you visit Bangsean but fail to eat Namon Noodle, it can be said that you have not really visited Bangsean."


Recommended special menu is rambutan balls noodle soup and the gang namon.
What special!! Rambutan ball which is ground pork meat balls mix up with glass noodle, new item thing for us to try out.
The gang namon is mix and put everything together serves with spicy tomyum soup and comes with Jumbo size.


……………………EVERYTHING WAS DELICIOUS......................
@@@@@Time to say gooåd bye, thank you for visiting and see you next [email protected]@@@@