Vietnam is another country that in recent years attracts lots of Thai people to visit. The culture there is worth studying as well as the beautiful nature, especially the sea, attracting tourists to visit, just like me. Last year, I had a chance to visit Sapa, the Northern Vietnam. There are high mountains, meadows, rice fields and the way of life of the villagers in the country side. This time, I try the central part of Vietnam, Da Nang, Hue, Hoi An which come with mountains, sea, rivers, archaeological sites, lifestyle of the city people and amusement park.

---
Please follow "quotes about travel" page:
https://www.facebook.com/popputrip
(Travel is the"endless learning.")
---
Day 1: Don Mueang Airport-Da Nang Airport- Hoi An

This trip, I use the service of Thai Air Asia flying from Don Mueang to Da Nang. After checking in and loading the bag, I head straight to the King Power Lounge for a cup of coffee and a delicious Salapao before boarding. The flight was scheduled to fly at 10.10 a.m. but the actual flying time is almost 11 a.m. More than half of the passengers are Vietnamese.

Da Nang International Airport is the center of transportation in central Vietnam. It is more elegant than Hanoi International Airport. After passing through immigration, we went out to look for the car we booked in advance with the hotel. Today we will go straight to Hoi An.

I feel that the driver drives really slow because he takes more than an hour for only 30 km distance. Oh well, that's because of the traffic rule here. In a community area, no more than 60 km/hr speed is allowed and outside of the city, 90 km/hr is allowed. Vietnamese follow this rule strictly. I observe the speedometer of which never once exceed the speed set, that's so good. Da Nang is a seaside town which is getting more popular. Along the route, I see lots of huge buildings, tall buildings, hotels, luxurious houses of the rich start to mushroom up. I think it gives us the feel of Pattaya but newer and not as crowded.

When entering Hoi An, houses are smaller, instead, we see more of restaurants, hotels, and guesthouses a lot. Tonight, we are staying at Sunset Hoi An Hotel which has such a great location. It is close to Hoi An Old Town, Japanese Covered Bridge and Night Market. The room is spacious but the hotel is quite old. So some items may be damaged.

The late afternoon is the time for exploring the city. I choose to walk because it's Saturday. As soon as we come out of the hotel, you see this massive crowd. I guess cycling would not take us anywhere at all. First of all, we must buy a city pass at the bridge crossing to the old town. The ticket is 120,000 VND per person. With the ticket, we would also get a brochure map of the city of which only 5 attractions are ticketed. We just roam around without any particular plan. At the end, we accidentally visit all of the 5 ticketed places.




Hoi An Old Town The highlight of the city is these yellow old buildings which is the construction of a blend between Chinese, Japanese and European culture and become the unique arts until today. Most of the buildings have been converted to shops, artworks, souvenirs shops, restaurants and cafes. I have the feeling that it is more like a decorated World Heritage Site, haha. Please do not mind my big mouth.



Then we walk until the evening so our stomach is crying for food now. We choose to try a local Vietnamese food which I don't know what it's called due to unable to communicate well. It looks like a dry noodle and Tao Tung with ice. It tastes quite good. While wandering in the old town, we also got to try this round dough snack labelled"Mango Cake". Although it's quite delicious, it's a bit too expensive. The small 4 pieces of them cost 50,000 VND. After the food, we then start walking again.

That we are already here, we must try as many local food as possible.



Mango Cake, which is quite expensive


Japanese Covered Bridge was built by the Japanese community in 1593 to connect with the Chinese community. This bridge was completed in 1595 and become the popular tourist attraction today. Tourists love to come taking photo with this crowded bridge. The smell of rotten water in the black canal is so miserable. I wonder why didn't they take care well and make this canal cleaner. It's a harm to the World Heritage Site reputation.



After the sunset, we explore the Night Market. It is within the walking distance from our hotel. The market is full of people including sellers and tourists, it is so lively. There are plenty of food and souvenirs to choose from. What attracts my attention the most is this many colorful and different shapes of lanterns. They look so beautiful when they are together along Thu Bon River at night. There're also lights floating in the river, like the Loy Krathong festival in Thailand. Krathong with boat service to float them on the river is available. Or, you can simply just rent the boat to enjoy the ride without floating a Krathong is alright too.



For dinner, we want to try a local food along the river while sipping beer. But most of the restaurants is full leaving us limited choices. We must go in whenever the seats are vacant. Then, we simply choose our food from the picture menu which label with the price. One of our friends went out to buy beer, a can for each of us. After opening it and before we get to make a sip, the owner cries out in English "No beer No beer". From what we understand, we cannot drink beer here because we could be caught by a police. Then, we have to hurriedly put it under the table (I was wondering why they sell on the sidewalk if they are not allowed to drink around?) So this meal is not as appetizing as we have expected.


Here is our dinner, it looks something like grilled chicken, quite delicious.


After the food, we wander around a bit. Then, it's raining so we have to find a shop to sit and sip our beer. Then, we ask the seller if we can go out to buy some snack to eat with our beer and the answer is no, .......sad. After sitting a while, we decided to buy some snack and go eat in our room instead.

---
Day 2: Hoi An-Hue

We have a plan to ride a bicycle this early morning. Our hotel provides the bicycle rental service so we need not go out to rest elsewhere. If you want to cycling in Hoi An, you must do it in early morning where there are still less people, making it easier to ride than other times of the day. However, you still must pay a special care when crossing the street because the driving lane here is in opposite direction to Thailand so you could get confused easily. Besides, there're quite a lot of motorcycles who don't seem to easily give way to the small bicycles first.


The morning fresh market looks chaotic and fun. Too bad that we didn't get to visit it for good. After passing the market, we enjoy an easy cycling with less people and vehicles. We get to enjoy the view of a bridge crossing Thu Bon River with a light sun splashing down, so refreshing. We ride until the bridge crossing to the rice field but we didn't get to cross this bridge because we are hungry now. So we just take some photos and go back. On the way back, Vietnamese are starting to come out, the road is much more chaotic than before, making crossing the street such a difficult task. Before we could reach our hotel, we get quite exhausted.


The breakfast is included in the room price. It is a Western style breakfast with rice porridge and Pho for us to try too. The taste is quite reasonable so I eat as much as I could because today will be a long day.
We check out at 10 a.m. Tonight we are going to spend a night at Hue. We travel with Fortuner car and a driver (we bought a Danang Car package). Our plan for today is as follow:
Marble Mountains
Danang Museum of Cham Sculpture
Hai Van Pass
Lang Co Beach
Tomb of Tu Duc
Hue Imperial Citadel
Thien Mu Pagoda
Well, a plan is just a plan, let's see how much we could do according to this plan :)
The van picks us up a bit before the scheduled time. His name is Noah. He can communicate basic English but would have a problem when we ask deeper. After 30 minutes drive, we are now at our first destination of the day, which is....



Marble Mountains in Da Nang. We must buy a ticket before going in. All attractions in Vietnam require an entrance fee. In addition, we must again pay for a visit ticket. I use the lift for going up. Up there, there's a map introducing different spots like the pagoda, cave, viewpoint, in all, there're 14 places to stop for. We just roam around as we wish and after 40 minutes, we decided to walk down.
The lift service per time is 15,000 VND.
The visiting fee is 40,000 VND.





Danang Museum of Cham Sculpture is located near Han River, Da Nang. It exhibits Dragon Bridge. The museum showcases an ancient artifacts aged over 1,000 years, excavated from the ancient ruins of the Champa kingdom. I do not know much about antiquities but as I walk around, I feel that these stone carvings are very valuable. What I really like about this museum is the "Exhibition Vietnam Heritage Photo Awards 2017". The photos showed here are so beautiful, making someone who like to take photos like me totally stunned. I'm so lucky to get to see all these photos.
The visiting fee is 60,000 VND.




Hai Van Pass is a road from Da Nang to Hue. It is a beautiful route featuring the view of the sea and curvy road. Many times, this curvy road is a sudden 90 degree turn. It is said to have the longest tunnel in South Asia which is 6.28 km. This tunnel is called Hai Van Pass. Noah stops us for photo taking about 10 minutes (I was thinking why didn't he stop us at the beautiful view of the bay but here? It's so irritating).


Sweet and Sour Octopus is the menu that we have to order 2 dishes of it.


Lang Co Beach Noah stop us for lunch at the Lagoon in Hue. It is a restaurant near Lang Co Beach. I have to say that it's very expensive but quite delicious. We love the Sweet and Sour Octopus so much that we have to order the second dish. After that, we continue on our journey.





Tomb of Tu Duc is the tomb of Emperor Tue Dug. It is the vast area within the old wall. Inside, there is Luu Khien Lake. It is said that Emperor Tue Dug Of the Nguyen Dynasty designed this place all by himself. There is a small island in the middle of the water for the birds hunting. A waterfront pavilion is used to meditate and recite poetry. The graveyard is like a gray brick, forming a rectangle (but some said it is a fake cemetery). I spend almost 2 hours here because it is so large, shady and beautiful. I enjoy it too much that my friends have to call me back when it's time to go.
The visiting fee is 100,000 VND.
Noah then dropsus at the entrance of Hue Imperial Citadel and would come pick us up late at the scheduled location. When I'm buying a ticket, the staff told us that we cannot buy a ticket because the palace is about to close for visitors at 5 p.m. and now it's 4.45 p.m. The staff said we must spend at least 2 hours inside so she said it's better to visit here the next morning. Then, my friend calls Noah to take us to the hotel.
Hue Riverside Villa is a small waterfront accommodation. It is lovely designed. They perfectly design this limited space to make us feel comfortable. Although the entrance is not accessible by car but walking or cycling only, this inconvenience simply disappears upon seeing the villa and welcome drink. Moreover, the staff is so service minded. They are ready to answer any questions you might have, friendly, cheerful and polite (I'm especially impressed with female staff's smiles).

This very riverside atmosphere making me really want to have a sip of beer




Welcome drink here is a passion fruit which is my favorite.




When the sun is set, it's time for food. We decided to follow directions given by our lovely receptionist. We walk to the walking street in order to go to "Hang Me Me" restaurant. We order the menu that come with photos. Most of the food here has a dough as an ingredient and then stuffed with differently filling. Some dish looks like Kanom Krok (Thai Coconut Pancakes), some look like Hor Mok (Thai Curry Fish Custard). We are enjoying trying different food and the taste is up to each person preferences because I also like some dish and don't like other.


Then we simply walk along the walking street for our after food exercise. We see people are stopping to see something. With that curiosity, I check it out. Several teens in theirs 20s are setting up musical instruments. Soon, a clear voice of a girl in the band is heard. Though I didn't understand a word, I think it's quite nice. After that, we just wander around because the road is spacious, not crowded like the one in Hoi An. Along the street, you would see Westerners sit in those restaurants enjoying their time too. With the light, sound and music, we enjoy our walk so much.


Then, we continue to the park right before we reach the Night Market. Then, I heard a music from a group of teens. There're about 30 people in this band. They sit in circle, some play guitar, some clap their hands, and some is playing drum as a way to give out the rhythm. They are having such a great time playing music. I was caught in their music too, although I didn't understand what they are singing, my heart can feel their music language. Then, I search in YouTube later and found this song is called "Just wanna be with you" . I really like the atmosphere of this World Heritage Site more than Hoi An. I think it's so lovely, chill, and people are deep in love with music.
---
Day 3 Hue – Ba Na Hills

This morning we wake up early for breakfast. The table is arranged according to the number of guests. We got the largest table because other table is about 2 people. The breakfast is made to order. It is so great to have breakfast while enjoying this view of the river. But then, we need to quickly finish breakfast as we wanted to again go to the palace that we yet visit from yesterday. We use the taxi meter arranged by the villa. It takes about 10 minutes to reach the palace (the meter starts at 6,500 VND and ends at 35,000 VND).









Hue is also registered as the World Heritage Site, the same as Hoi An. The visiting fee to Hue Imperial Citadel is 150,000 VND each. We are so lucky to see the soldiers changing their shift ritual. Upon entering the gate, we see the grandeur of the palace which was once the capital of Nguyen Dynasty. We spend about 2 hours here, fully enjoy this palace. When looking at this ancient site which was once showcasing the glorious greatness in the past, I was constantly reminded that nothing is permanent. It comes and goes. It is born and die. Even the greatest thing will only one day remain in ruins. We then walk around the palace before quickly going back to the hotel in order to change our hotel tonight.

Noah comes pick us up very on time at 10 a.m. Tonight we will go back to Da Nang and stay at Ba Na Hills. Noah keeps his speed at exactly 60 km/hr. However, about an hour before we reach Ba Na Hills, the accident happens. The sedan on the right which drive on the center lane crashes our car at the rear wheel. Both of them stopped the car, opened the window and shouted at each other in the language I don't understand. And then, less than 2 minutes, they both move on their way. No insurance, no police call, not even get down from the car, I'm so puzzled about why this is so easy (If it is Thailand..........). Then, before we reach our destination, we saw both side of the road sell oil. We ask Noah to find out that it's made from tree but he couldn't tell us from what type of tree. Anyway, he stops us at one of the shops showing us how they refine the oil and the leaves. It smells so good and they said it's good for oil massage. So we bought 3 bottles of which each is 100,000 VND.
Noah then drops us at the cable car station. He said we could go straight up from this station. But since we booked the Mercure Hotel Da Nang up there, we will be eligible to purchase tickets cheaper than normal price but we have to go to another station. He insists it's here. After arguing a while, I see that he won't change his mind, we decided to get down despite knowing it's not here (I'm not impressed with his service, he's quite lazy). Then, we go to the ticket counter and ask the staff. We are told to wait here and will be picked up by Mercure Hotel shuttle bus (I'm so impressed with their service). Soon, the golf cart takes us to another station.





Ba Na Cable Car was registered in the Guinness World Records as the "longest non-stop single-track cable car" on 23 March 2013. The total distance is 5,081 meters which is the station we are taking up now. It's about 15-20 minutes ride.
http://www.guinnessworldrecords.com/world-records/longest-non-stop-single-track-cable-car
The round trip ticket of cable car including the Sun World amusement park for the guests staying at Mercure Da Nang French Villages Ba Na Hills is 400,000 VND.
If you didn't stay up here, the tickets would cost 650,000 VND.




"Sun World Bana Hills is the city of fun and the world of fairy tale. Yes, this is my definition of this place. Because my first feeling seeing this place is "this is exactly what comes out of the fairy tale books". We go check in first but can't yet as the room will be available at 2 p.m. We then deposit our bag there and go explore restaurants first. There're buffet restaurants, Japanese, and Western but it's quite expensive. So we finally have some hot dog first and plan to have buffet for our dinner. At 2 p.m. we are back to check in again. Our Family room is quite beautiful and comfortable. We have a King size bed and two story beds, with shower room separate from toilet. But there's no lock in toilet and there's also about an inch wide space between the doors which is not so convenient. After washing our faces, we then explore the Sun World again. This time, we take different cable car to enjoy the garden. Up here, you can take the unlimited rides of cable cars for as long as you don't go down below, otherwise, it's end of your cable car ticket.

















Getting out of the cable car, I take the tram to D'Amour Flower Garden. Every corner of this garden is beautifully decorated. It is too difficult to describe in words, please allow the photos tell you the story. We enjoy the walk here until 5 p.m. and then take the cable car back to the hotel, take a shower, and go for the buffet dinner (for dinner, it's only about 2-3 restaurants open). I think the taste could be better because the price is quite strong, it is 325,000 VND each. After getting so full, we are back to our room (despite my mount is complaining about their taste). At first, we were planing to go swim in an indoor pool but after resting for a while and this full stomach, no one wants to move. So, finally, we all just go to bed.
---
Day 4 Being a kid again at Fantasy Park

I wake up early in order to capture the atmosphere of a sea fog and the sunrise. The real beauty is beyond description. Every corner is beautifully decorated with its own unique concept. After that, I plan to take the Alpine Coaster (I was looking at it since yesterday but it was such a long queue). I was one of the first customers today. The sign says the ride starts to operate at 9 a.m. I come to wait in queue since 8.30 a.m. and found that there're already 3 other people in front of me. Once it's 9 a.m. the staff said the time is postponed to 9.30 a.m. and so my dream collapses. I can't wait otherwise I would miss buffet breakfast time at the hotel. Finally, I decided to leave this ride and go back for breakfast.









Breakfast is similar to other hotel. The taste is also the same as yesterday, yet, my stomach is so full. Then, I go back to bath, pack, and check out. We deposit our bag at the lobby and go for the amusement park. Of course, coaster is the first thing I'm heading to. I take a ride twice and 2 lines, hehe. Then, we go to the Fantasy Park which has so many levels. There's zone of games, 4D movie, 5D movie, millions years of world, the haunted house, it's all at your pick. All is free of charge. You also don't need a coin for any games except the wax museum. I feel like I get to go back sweet childhood and being a kid again. I play the ride I used to ride when I was young. I enjoy the game where I had to escape my mom to play in the past. Then, I also get to ride a bump car, hitting here and there. Oh my, I'm just so happy.












At 2.30 p.m. we prepare to go down. Tonight we will stay at Da Nang Beach. Once we are down, we contact the staff to help us get a taxi (I go down at the same cable car route which is the longest one). After 20 minutes ride, we are now at our destination at John Boutique Villa with the fare of 500,000 VND. Then, we check in and the staff take us to our room. At my first glance, I'm so impressed with this room. It is nicely decorated with full facilities like kitchen, electronic stove as this place also offers a monthly rental. Then, everyone can rest as they wish because we will go out again later in the late evening.
















We have our local dinner at one of the street restaurants where they offer fresh seafood. Although we cant' communicate, we managed to order our food and the taste is also very good. After the food, we go to walk along the beach. The sand is white and very fine. Beach road is wider than Pattaya. On the other side stands tall buildings of hotels which are still under construction. I read to find that Vietnam is committed to 5 Nos to develop Da Nang as a tourist destination. The 5 Nos include:
No prostitutes
No thief
No drugs
No gambling
No beggar

I'm not sure if this 5 Nos can all be realized but if it works, I'd be so glad with Da Nang. Tonight we end our day with a foot bath activity which is a complimentary service from the hotel. Soaking in this warm water with lemongrass and lime leaves is so amazing. My thumb is up for this hotel. I highly recommend it to you. However, there's a bit down side of this hotel. The hotel is not located next to the beach, we must either walk or ride the free bicycle from the hotel in.
---
Day 5 Danang – Don Muang Airport

Before saying a farewell to Da Nang ดานัง, we wake up early to enjoy the beach as we wanted to know if it's salty like the one in Thailand, hehe. The staff prepares a bicycle for each of us. It's not so far. Once we reach the beach, we park our bike and jump into the water where there're already some tourists before us enjoying the water. The swimming zone is arranged for tourists. Also, the security guard is riding back and forth to make sure everything is safe. After getting tired from swimming, we are back to take a shower and then to breakfast.







Breakfast here comes in set, you can order as many as you want. The taste is so good and the staff is so nice too. We each order about 2-3 set as we wanted to try different food, hehe. There's also an indoor pool which we didn't get to swim. Before leaving, let's take a photo with Vietnamese girls as a memory. Then, we take the taxi meter to the airport which takes about 15 minutes. I just knew that we have to pay for the entrance to the airport too, it is 15,000 VND.





For this trip I didn't expect the adventure like when I went to Southern Laos last time, for more review of the Southern Laos trip, please click here [อ่านทริปลาวใต้ คลิก!!!] I just want to visit the World Heritage Site of Vietnam for once. Like I said earlier, Vietnam has such diverse tourist attractions. To see the antique place of the world, to be able to go back and have fun as a kid again is indeed a great energy for our life to move forward strongly.
---
"The dream will never come to us, we must go out to find it!"
Here is my YouTube channel, please do not forget to subscribe it too.
---
Summary of main expenses:
Accommodation including breakfast for 4 people
Sunset HoiAn Hotel is 79.2 USD.
Hue Riverside Villa is 63 USD.
Mercure Danang French Villages Bana Hills is 64 USD.
John Boutique Villa is 65 USD.
Entrance fee for each person
Hoi An old town is 120,000 VND.
Marble Mountains is 40,000 VND.
Museum of Cham Sculpture is 60,000 VND.
Tomb of Tu Duc is 100,000 VND.
Hue Imperial Citadel is 150,000 VND.
Transportation for 4 people
Taxi from Da Nang Airport to hotel in Hoi An is 25 USD.
Private car (SUV) from Hoi An to Hue with stop to several places is 100 USD.
Taxi meter from a hotel to Hue Palace is 70,000 VND for a round trip.
Private car (SUV) from Hue to Ba Na Hills is 60 USD.
Cable car, the special price for the guest who stay with Mercure is 400,000 VND.
Private taxi (SUV) from Ba Na Hills to John Boutique Villa is 500,000 VND.
Taxi meter from hotel in Da Nang to Da Nang Airport is 170,000 VND.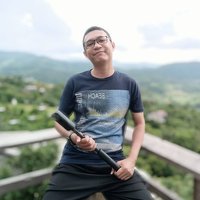 POPPU
Saturday, April 14, 2018 4:45 PM