"Yekaterinburg, the city of two continents" is the city between Asia and Europe. It is the third largest city in Russia with a population of about 3 million. Yekaterinburg is a historical not a tourist city, therefore, very few people know about it.
– Beautiful city
– Fun to walk around
– A lot of beautiful and chic photography spots
– Delicious food, good coffee
– Great and cheap public transportation, including subway, tram and bus
– Affordable cost of living, equal to many European countries, similar price to Thailand
– Thai people can easily visit Russia, no visa required, and can stay for 30 days
– But the weather is too cold, it is 0 degree Celsius.
Allow me to take you guys to tour around Yekaterinburg,
Let's begin from here:
St. Catherine's Cathedral | Chasovnya Svyatoy Velikomuchenitsy Yekateriny
This small church was destroyed in 1930, but was reconstructed in 1998. Free admission. There's a small room for prayer inside.
Location: https://goo.gl/maps/XqCMgDZXDT8uPVnm6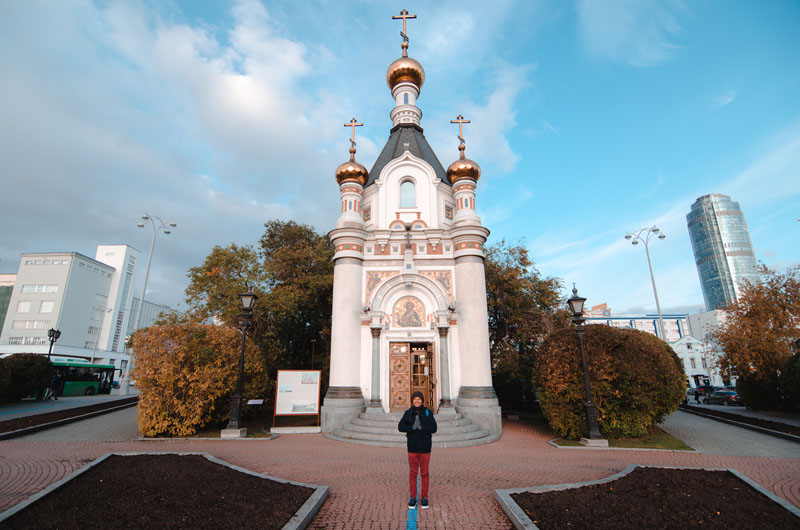 Next, I visited the city government center of Yekaterinburg. The building was so beautiful and grand.
Location: https://goo.gl/maps/pkGLAnMKzkJ65gyv9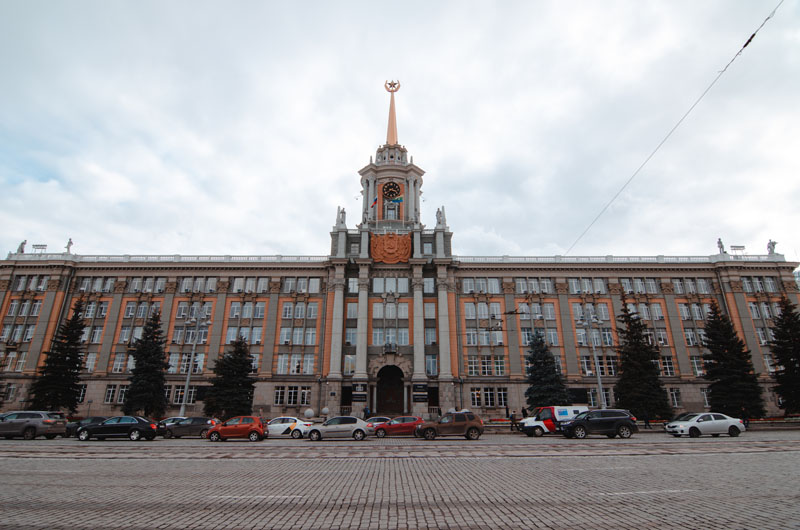 Hexagonal water tower | Vodonapornaya Bashnya, was built in the late 1880s. Now, it becomes a souvenir shop
Location: https://goo.gl/maps/axY6SgX2E88ieAGg9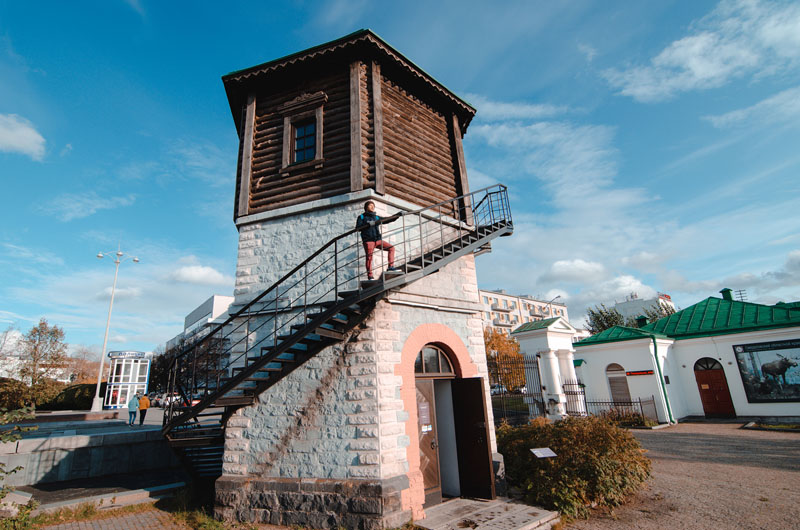 Another beautiful view of the Iset River. Behind it is a beautiful, strange and unique looking building composing of green, white and orange color (Dom N.i. Sevast'yanova House).
Location: https://goo.gl/maps/veRS7asCRa6nWJWi9
- Advertisement -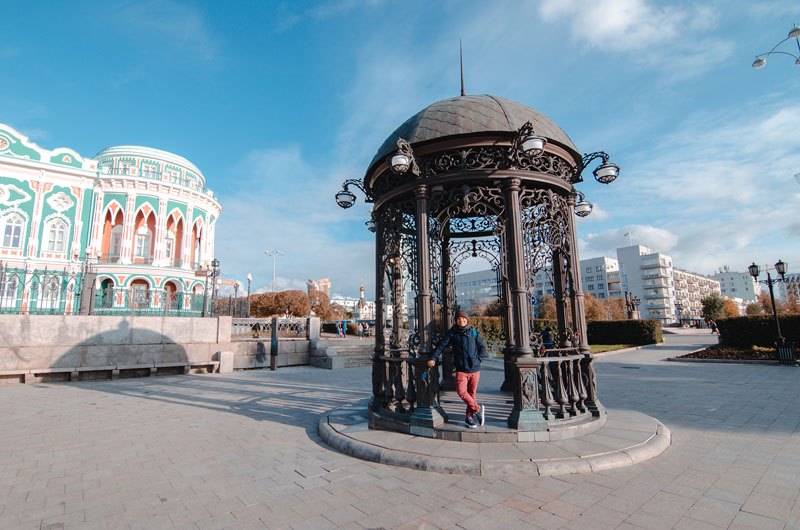 The view of Iset River that we could see both modern and contemporary buildings.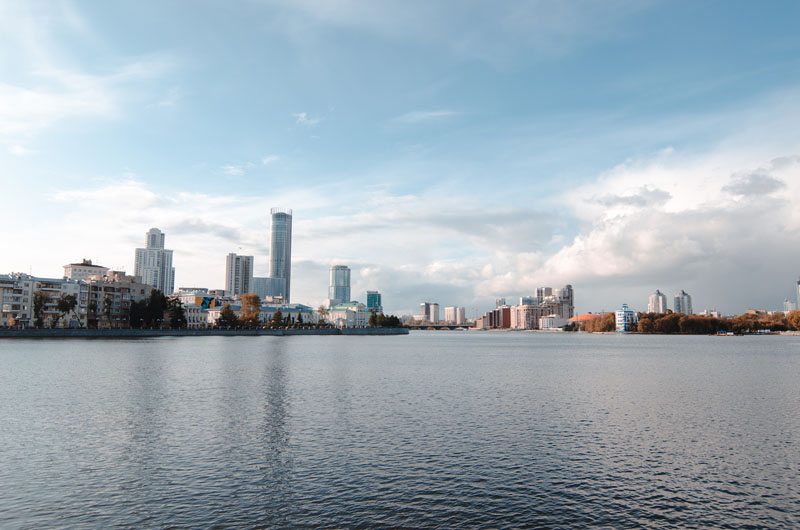 Passage is a large department store that has both beautiful interior and exterior. If the weather is cold outside, you can come inside to avoid the cold and enjoy shopping.
Location: https://goo.gl/maps/eKxTSNoGgKv7kMmd9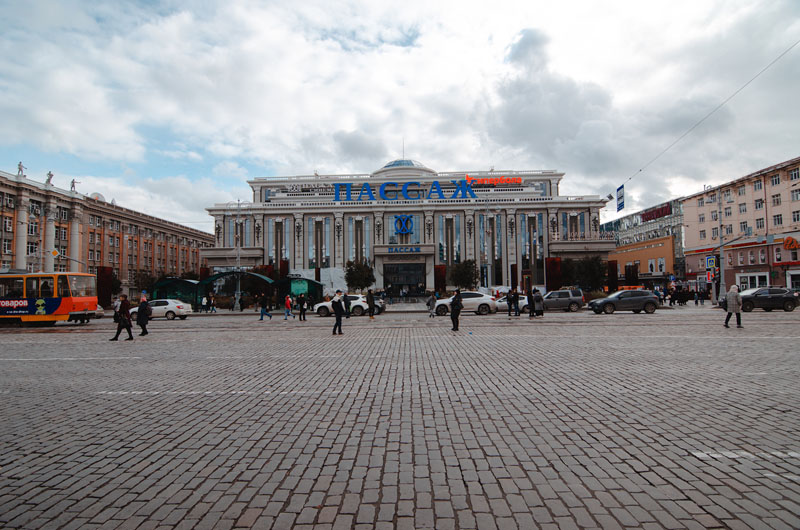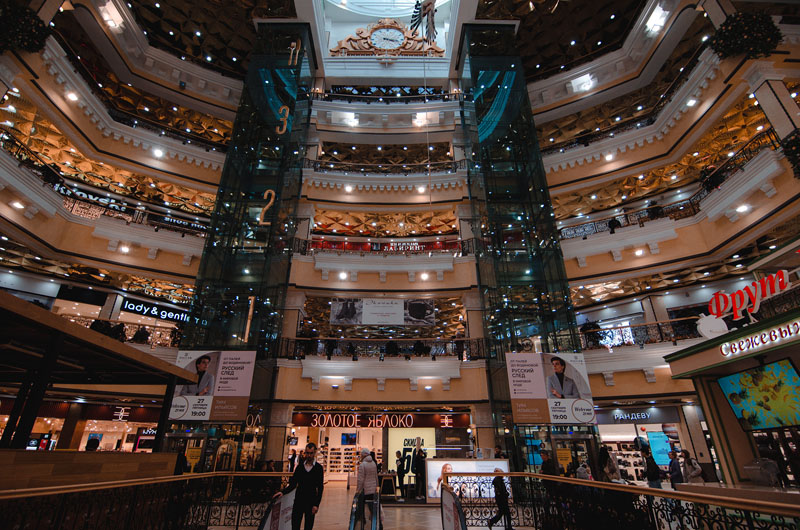 Ulitsa Vaynera Road s a pedestrian street, offering many shopping centers including restaurants and department stores. We can come here to enjoy a walk and take chic photos.
Location: https://goo.gl/maps/ksUhxYz1vgUrizvn7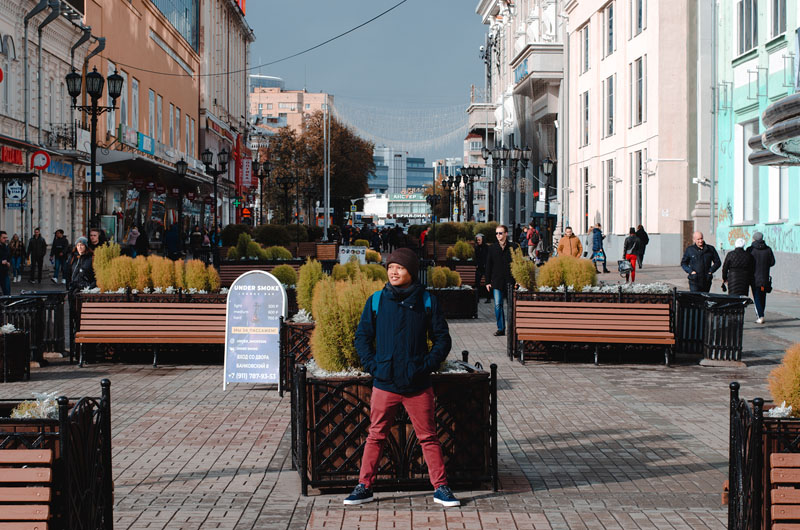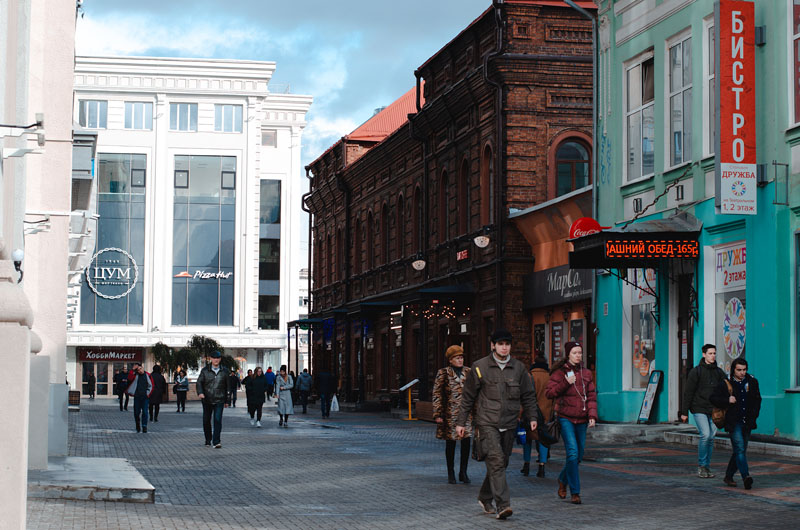 Engels coffee shop,great atmosphere, lovely staff, and nice coffee
Location: https://maps.app.goo.gl/dS6QsYqYd6jASWvR9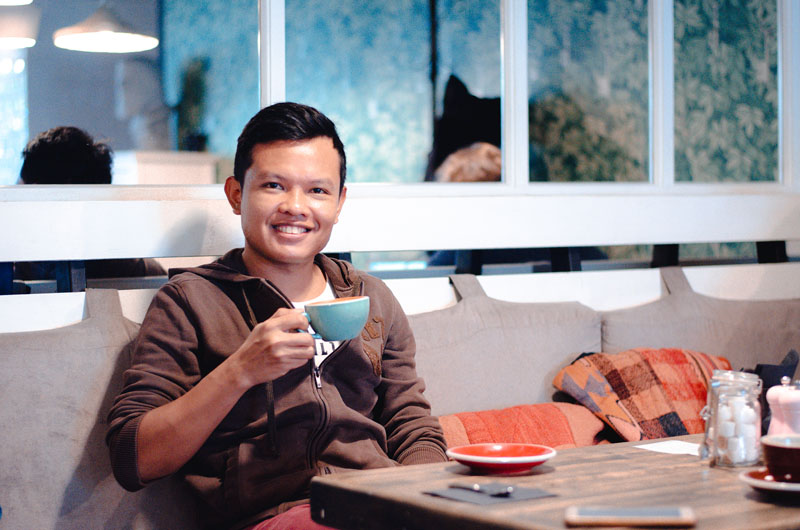 The city's public transportation system is excellent, including buses, trams, trains and subways. In addition, the fare is very cheap.
- Prices for buses and trams is 28 RUB, or about 14 THB.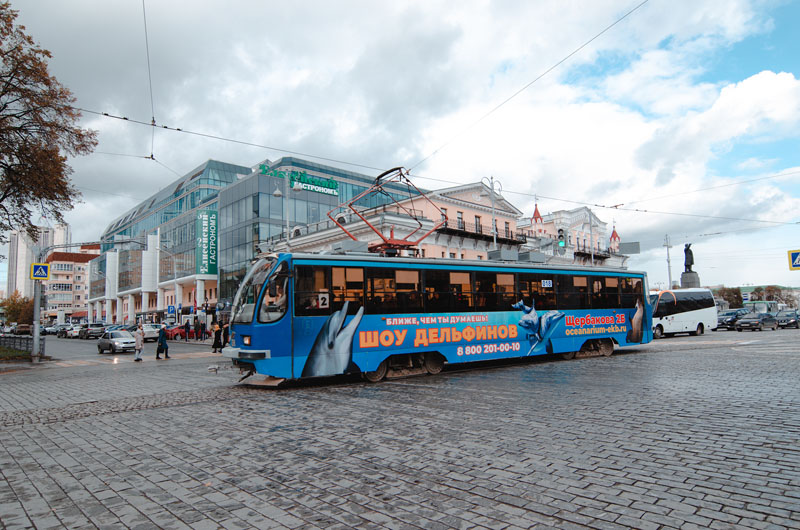 This middle pathway was beautifully built. It'd be so wonderful to have a morning run.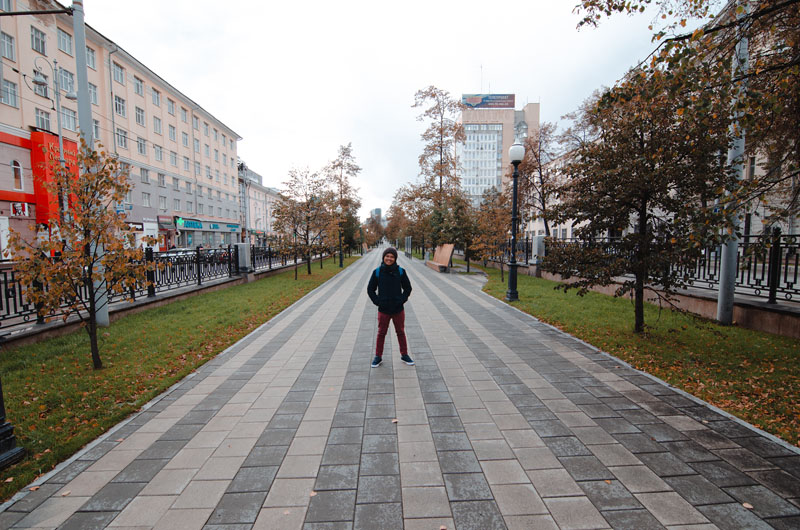 Beautiful buildings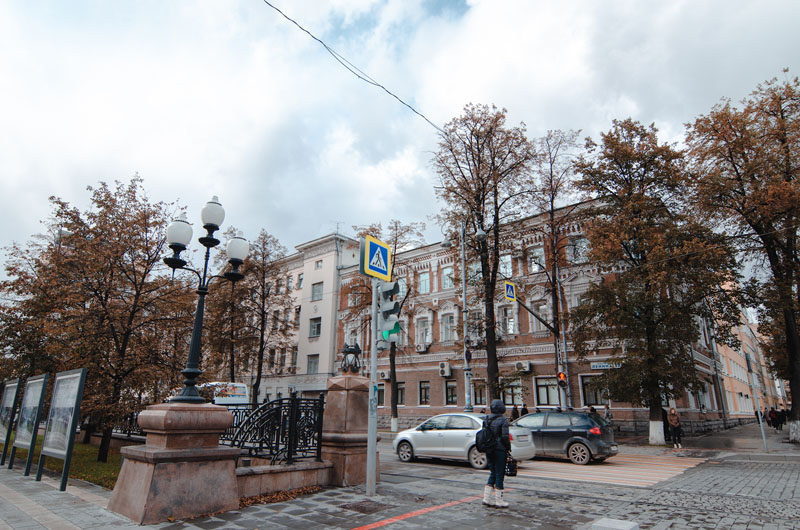 The great Zlatoust Church of Ephesus Maximilian
Location: https://goo.gl/maps/bUHAvGNu2KXuiqNn7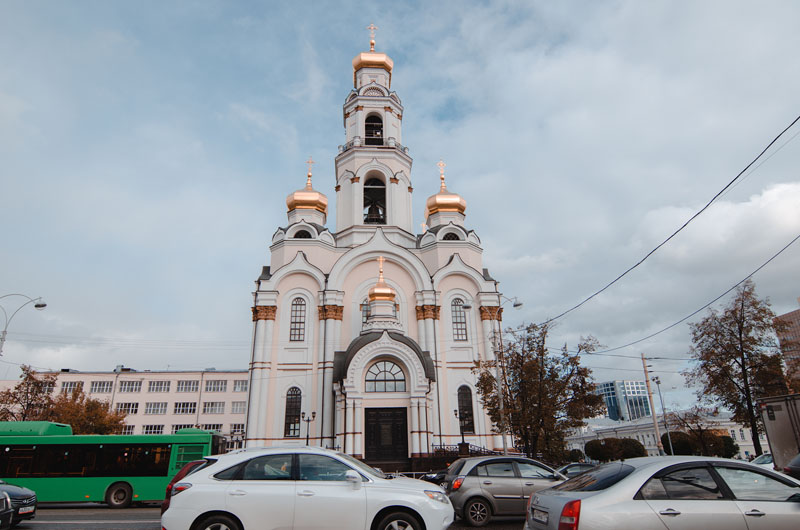 Small dam that separates the Iset River which is in the center of Yekaterinburg.
Location: https://goo.gl/maps/YTU9eirW7gUd2ogs8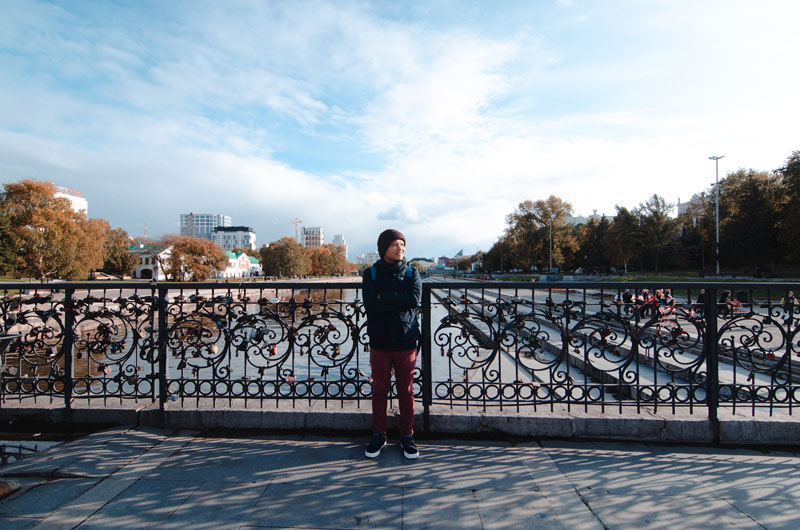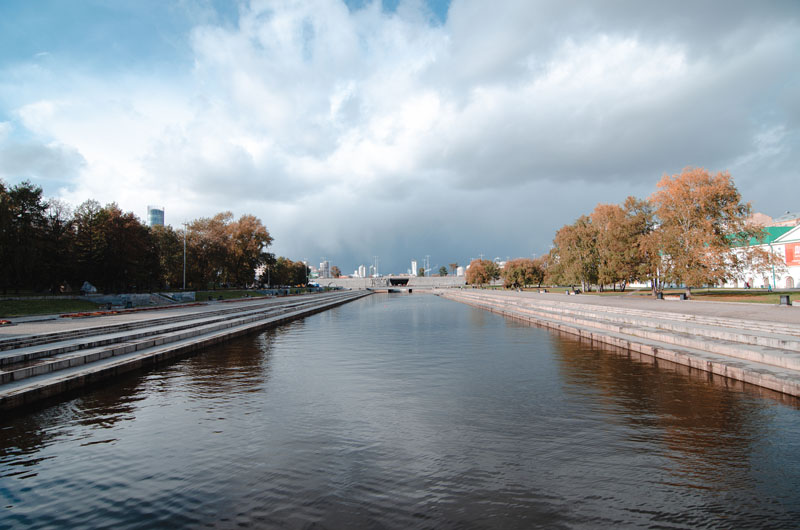 The Vysotsky Tower, is a tower for enjoying the 360 degree city view of Yekaterinburg from 52 floor.
– The ticket is 350 RUB.
Location: https://goo.gl/maps/C6htFTgofXp2Hzsv8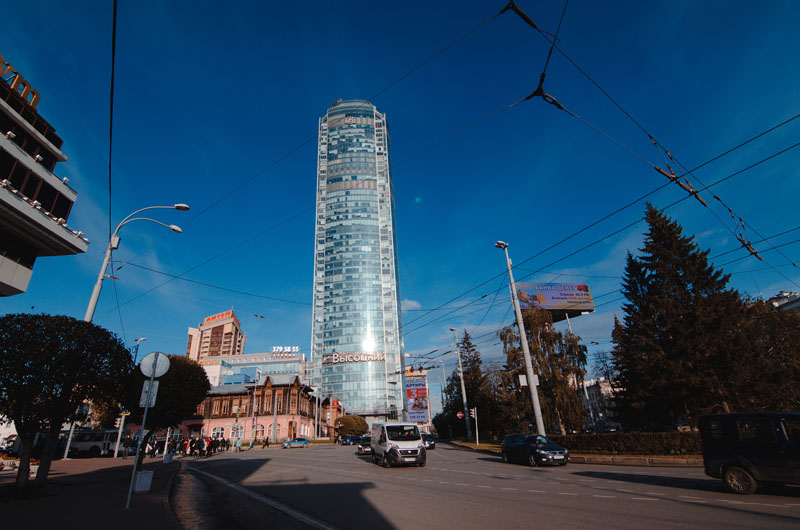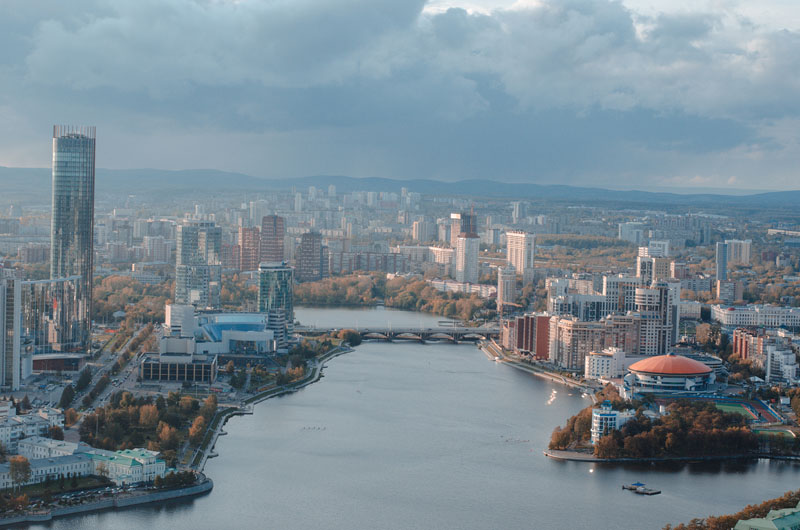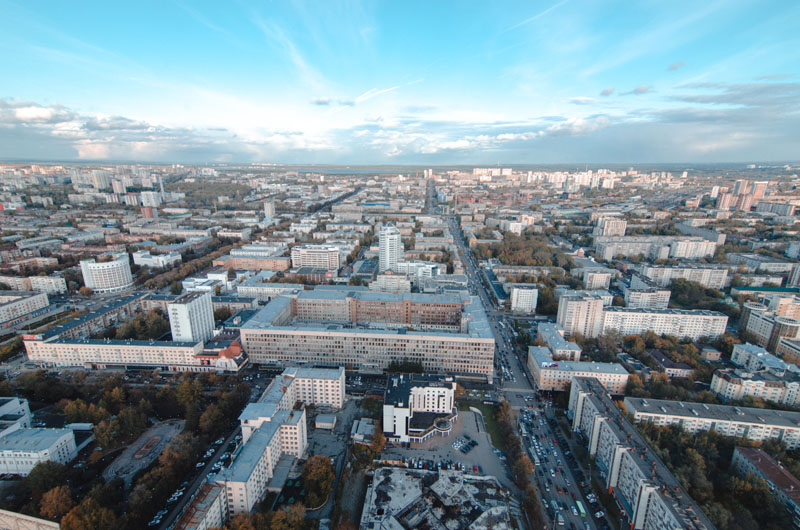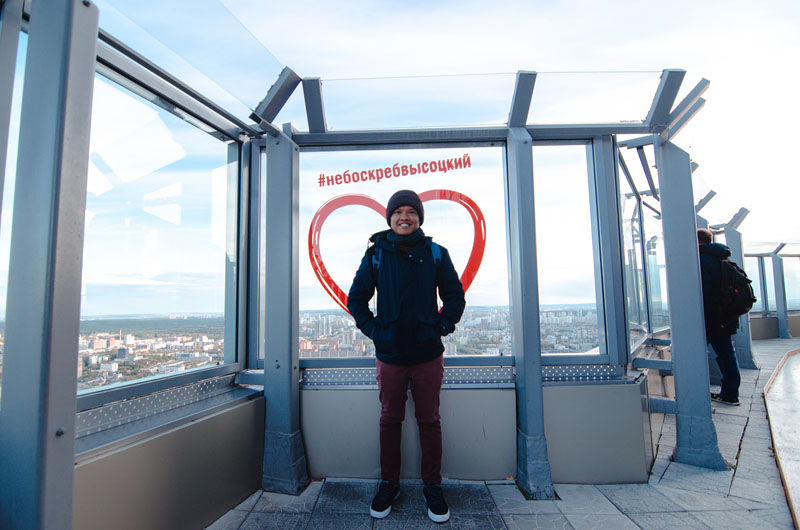 In autumn, trees on both sides of the road begin to change from green to yellow to prepare to sleep in the winter.

The new Border monument Europe – Asia Tourist Complex
The border between Asia and Europe using the Ural Mountains of Yekaterinburg, Russia as a continental dividing point.
– Left is Asia.
– Right is Europe.
Location: https://goo.gl/maps/vTNusmnMj2nNhVUt6

Note: This is not a true continental dividing point. This complex was built to attract tourists to spend. This area is called the new Border monument Europe – Asia Tourist Complex. For the actual Asia – Europe Border Monument is about 50 km away from Yekaterinburg.

A very beautiful wooden chapel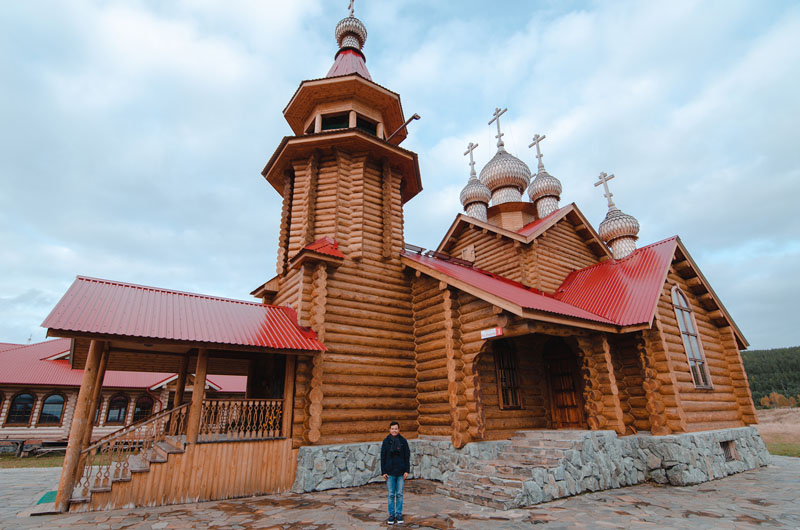 Forestry in Russia is still very rich. It is also known as the lungs of the world, just like the Brazilian Amazon.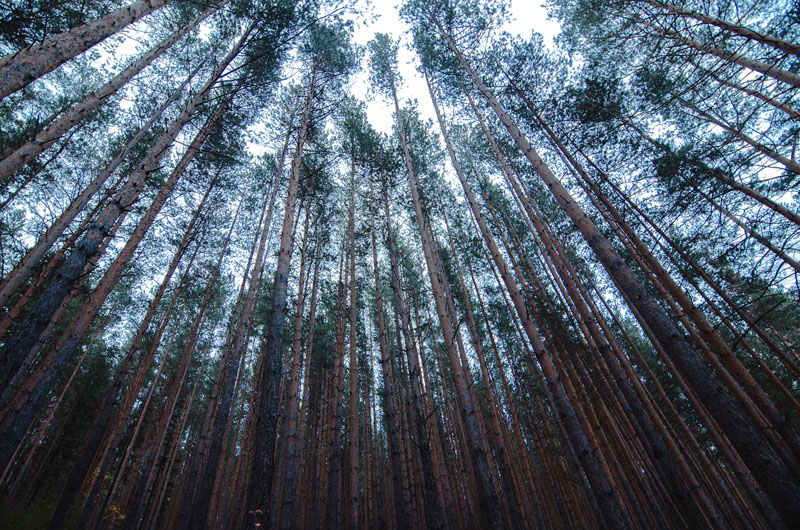 I hope you guys ออกเดินทาง also have a great time traveling.
Please follow my other blogs here:
README.ME >>> https://th.readme.me/id/okdentang

FACEBOOK >>> https://www.facebook.com/okdentang
TWITTER >>> https://twitter.com/okdentang

IG >>> https://www.instagram.com/okdentang