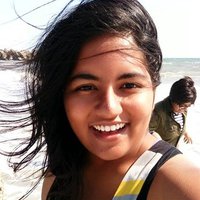 Madhurima Dutta
I am a marketing and communications professional with a passion for travel writing. Currently, I part of the Thailand Village Story competition organised by the Thailand Village Academy and Thailand Tourism Authority.

A cultural purist at heart, travelling has been my passion for as long as I can remember. Like many others, I love exploring new places, delving into the unknown and experiencing the adventures that this world has to offer us.

However, what inspires me to travel is more than just the astounding beauty of nature. It's about understanding the people, their culture, their experiences, their habits and appreciating the differences. It's about learning something new everyday and really making each & every moment count.

Through my writings, I hope to take the reader on a journey to see the world through my eyes and attempt to make the reader feel at least 1% of what I felt during my journey.