Hi everyone!
T05 [ http://www.thethailandbloggernetwork.com/teams/detail/T05]

T05 is a team of Fatty Uncle and myself, Do. We are one of 12 teams competing in the campaign of "The Amazing Journey Blogging Contest".

This campaign will take you to "12-must visit cities in Thailand" which is organized by Tourism Authority of Thailand.

Our team, T05 will take you to Lampang, a well-conserved city.

If you are ready, let's go to explore Lampang together!
Update Promotion & Review at https://www.facebook.com/reviewnowz

A million story telling that we have never experienced ourselves and a love story that we think we know it well!..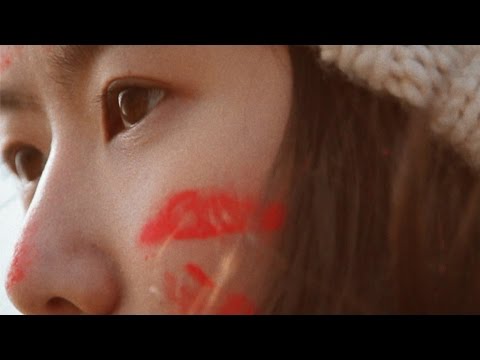 My previous review:-
Do is on Dee Lite @ DoubleTree by Hilton Hotel Sukhumvit Bangkok [Unmitied Lobster & Seafood Buffet]
http://pantip.com/topic/34101283
My upcoming review:-
Do is in A-Must Visit City...Lampang [Part II]
Thank you very much for all your kind supports and followings.

Fatty Uncle and I choose to travel on a weekday with an early morning flight.
It means that there is not much traffic nor many people at the airport. Weekdays are not a bad choice at all.

If you fly with Nok Air, you need to go to the check-in row number 6. This row is for all Northern and North-Eastern flights.

Fatty Uncle will take the lead on this trip, he is looking good.

And I will follow. I am totally awake even though I don't look like one. Hahaha

It's our turn to check in. Oh! the check-in staff is so beautiful.

Are you trying to get her Line messenger ID for me? Wow! you are super kind, Uncle.

He said "Line messenger ID? ...Here! ...Go add!"
Haha "Thank you", I said

We only have two checked baggage, one for each of us.

The process has been very easy and convenient.
Let's get in and go to the gate!

We have plenty of time to kill before the flight. We have decided to go eat first.

We have ended up here at this restaurant.



This is what I have ordered, a breakfast set menu.

Butter and toast.

Seasonings.

I think it is better to flavor fried eggs with soy sauce a little bit.

Then dipping the toast in the egg yolk is the best.

Drinks menu.

I choose to drink some bubble tea and it turns out to be very nice. The tea smells so good. It is creamy but not sugary.

Fatty Uncle had breakfast at home already so he just has some coffee.

We have boosted our energy up well, feeling great. Hahaha
Let's go and wait for the boarding at the gate!

This is our aircraft.


Oh! Why you stop all of the sudden? We are almost there.

Fatty Uncle has stopped right here....Are you going to play?


This is for children. You are overage. Hahaha

Hey! Don't get mad!

It is time to board a plane. Let's go and find something delicious in the north to eat!

The real journey is about to start right now. I am very excited.

Passengers are well-queued up.

"Our seats!"

Fatty Uncle is so ready!

I am so ready as well!
(I need a pillow though, please... Haha)

It is time to take off!

Let's fly to the north....Hurrah (Are we, T05 too energetic?)

Some bakery and drinking water are served on board.


Smell so good...

It is about 1 hour to get to Chiang Mai International Airport.



We have arrived safe and sound.

Fatty Uncle, say Hi to Chiang Mai please!

Our baggage have arrived.

Uncle, please wait for me!

He is super powerful.

The reason why we flew to Chiang Mai is that we need to pick up our car from Thai Rent A Car service here.

"I want to go shopping with you"...Haha

Thai Rent A Car service counter is right at the exit. It is very easy to find.

"Could we get Mercedes-Benz S300 for this trip please, Uncle?", I begged.
"Calm down!", he answered firmly.

Are you serious to get Mercedes-Benz S300?, Uncle said.

It is very fast. Uncle just need to sign some documents only because he has booked everything in advance already.

It is not far at all to get to the car pick-up spot. This is totally convenient.

Wow! This is clean and spacious. Don't tell me that we need to sleep in here! Hahaha

The staff ask me to sign as getting the car.
Well, isn't it supposed to be you, Uncle?

"Are you ready to go, Do?"

Yes, I am but may I sit on the back? Hahaha

This is how good it is to have such a good team leader. I then just enjoy the ride.

We are on our way to pick up one more person who will join the trip.


There he is! He looks very relaxed while waiting for us.

I would like to introduce, P' Auan Moobin to all of you. He is Chiang Mai local and has been friend with Fatty Uncle for years.
They haven't met each other for ages. Once he knows that Fatty Uncle will come to Chiang Mai, he doesn't hesitate to sign up for the trip. Let's say hello to P' Moobin!

Uncle Fatty then moves to the other side of the car seat and let P' Moobin drive.

Before we are heading out of Chiang Mai downtown, we have decided to find something to eat first.

We come to an old Khao Soi's place (Northern Thai Noodle Curry Soup) named "Khao Soi Khun Yai".

It is not difficult to find the restaurant since it is located at the very beginning of Soi 8 on Sri Phum Road.

There is a temple on the left.

And another one on the right.

Let's get in!

There are plenty of parking spaces.

They have a space in front of their house built as a small restaurant.



They have been opened for generations. How great!



This is what we have ordered.

It looks yummy with perfect portion. Two of them would be perfect for me.

Flat yellow noodle is nicely chewy.

The soup is tasty and not too strong in taste. If we compare it to the one in Lampang this soup would have lighter spice's aroma.

The highlight would be the meat that is totally tender served in perfect size. The meat smells great and it tastes so good. I have got one word to say, "the best".

Don't forget to put a little bit of pickled cabbage, shallot, and slices of lime in order to maximize the taste.

The second round is up. They are Spicy Tom Yum Noodle with Pork.

The thin rice noodle is perfectly cooked.

The soup is super tasty. We don't even need to season it at all.

Do you want to have a bite?

These Longan drinks are very refreshing.

Our meal is done and we are ready to go out of the downtown.

This trip we are not going to drive on Highway Number 11 to get to Lampang (Chiang Mai - Lampang).
We are going to take the left turn to San Kamphaeng District.

Uncle, are you going to record the video from now on? You have plenty of battery and memory space? Hahaha


The road is well-developed.

We are heading to San Kamphaeng Hot Springs.

We have stopped by at Onsen Health Spa & Hot Spring Resort first. I personally like onsen very much. Once I have seen this sign, I just want to get in right away.

Wow...


Fatty Uncle walks so fast, he is over there already.

Welcome desk.

The atmosphere is calm and peaceful. This is totally relaxing.

Onsens are separated for men and women. You can also get a private one. The entrance fee is 350 THB for men, and 450 THB for women.
Drinks, fresh towels, boxer, and bikini are available.

The water that comes out from the tap is very strong. It is hot and has sulfur smell.

After dipping in a hot onsen, we need to dip into the cold one as well. The cold pool is outdoor.

After that you can just rest and relax here for a bit.

Let's move on!

Please kindly be informed once again that Fatty Uncle and I don't have a really fixed plan on this trip. We stop wherever it is interesting along the road.
We will stick to the main road though. We don't think it is a good idea to go further from the main road either.
We have arrived at San Kamphaeng Hot Springs not long after.


"Could we get three tickets for children please?"
Could we?!!!!

The parking lot.

The area has been kept clean and everything looks tidy.
P' Moobin said that there will be a lot of people here on the weekends and public holidays. We are lucky to come on the weekday because there are not many people so we can treasure our time here to the maximum.



I can feel the heat now.

You can buy some eggs here to boil.


Instructions for how to boil eggs in the hot springs.

Before you eat the boiled eggs, don't forget to wash them first.


This place is like a park with such a relaxing atmosphere.

The hot springs flow throughout the area so you can just sit down and dip your feet in.




Look at him!

Haha as long as you are happy, that's good.

P' Moobin has got us some fresh wild mushrooms. We are going to have them as our dinner later.

And it's time to say goodbye to San Kamphaeng Hot Springs.

We have moved onto our next destination, Teen Tok Royal Project Development Center.

It is located on the way to Lampang as well.

This road is also well-developed with beautiful roadside view.

It is about 30-minute drive to get here from San Kamphaeng Hot Springs.

There are numbers of glasshouses along the road.


The parking space is available.

Let's get inside and see what do they have!








A nice terrace.


The terrace from the side view.

Another terrace where you can view the villas among lush greenery surroundings, it is very beautiful.


Let's get down!

Haha.... Look! Uncle waves for me over there.




Fatty Uncle records more videos rather than takes photos these days. I guess maybe it is more fun.

P' Moobin starts to do the same thing... Hahaha

On the other hand, I guess I need to stick with the photo shooting. Video recording is too advanced for me.

I forget to ask how much these villas would be for a night. I don't think it is a bad idea to stay here at all. Anyway, if I have a chance to come back and stay here I will do the review of this place for you.



The sounds of rivers flowing is very enjoyable.


What's going on?

Oh! It is a coffee tree. This area has been well promoted to plant coffee trees.

Let's go to the next stop, Uncle!

I would say that Teen Tok Royal Project Development Center is totally beautiful, worth a stop.

It is only 5 minutes after we left Teen Tok Royal Project Development Center that we drive passing by Ban Mae Kampong.
Ban Mae Kampong is a touristic village as you can see from numbers of cars, vans, and tourists.
But we won't stop.



It has become quiet and peaceful once again.


It is not even 10 minutes that we have arrived at Kew Fin.
This is where the border between Chiang Mai and Lampang is.
The road is still well-developed.

Look! We are almost there in Lampang. Can you spot the sign?

The highlight of Kew Fin Viewpoint is that you can see both sunrise and sunset here.
However, we don't have a chance to go up there due to the bad weather so maybe next time.

It is time to say goodbye to Chiang Mai and say hello to Lampang.

Ouch! I forget to bring my visa with me.... haha no need actually...
We have finally arrived at Lampang Province, yeah yeah.

It is pretty foggy today.

There are some certain times that we need to drive over the steam.



P' Moobin enjoys it very much. Hahaha

It is about more than 10 minutes from the border that we have arrived at the very first planned destination on this trip in this must-visit city, Lampang.
We are finally here at "Ban Pa Miang".
Well,we have been stopping by many places along the way to here. The road has been well-developed throughout the journey and there are many interesting tourist attractions along the road.
Each tourist attraction is not far from each other. In other words, it is one of the most enjoyable route from Chiang Mai International Airport to Ban Pa Miang.

We take the left turn to the village.

This is totally calm and peaceful.

I can only tell that the feeling I have right now is totally different from before. This village has well-conserved their way of living.

Tonight we are going to stay over here at Ban Pa Miang School.



The school is nicely surrounded by trees and mountains.

We are warm welcomed by Teacher Jamnong who also show us around.

She has taken us to a place behind the school where there is a lot of Miang trees.


What we see now is a water source of Wang River.

Let's go and meet local people!

"Teacher Jamnong, who have you brought over?"

I can truly feel how locals live their lives in the past because it seems like it has never changed today.

P' Moobin show the organic Chayote grows on the fence.

Banana leaf is prepared for the upcoming religious ceremony.

The boys.

The temple, a place where people become one.



Being protected from the rain.

This Auntie comes to get some Miang leaf to cook a dinner for us.

She has a razor blade on her forefinger. This is easy to get the leaf.

She take the first 3 leaf only.
Oh! This looks so familiar. This is a tea leaf is it?
And the answer is a yes Miang is a kind of tea.

The dark green leaf is also useful.

Such to make this Miang tea pillow as an example.

She bind them up together before steam and ripen all of them according to the ancient recipe that has been told from generations to generations.

Let's go to see the ripening factory!
To get there is not easy though but not that hard for our T05 team. Hahaha

After the Miang tea leaf is steamed, it will be ripened and the ripening process will be done here.
After the process is done. It will be available for sell.


They have grown Miang trees all over the village and one good thing is that Miang trees can just grow with other trees so deforestation is not needed.
They even like to grow under tall trees.
Therefore, Maing has protected the forest from deforestation and generate a lot of income for the locals at the same time.

Let's continue taking a walk around!

Sawasdee Krub (greeting in Thai) everyone, don't forget to vote for us, Team T05 please.
[ http://www.thethailandbloggernetwork.com/teams/detail/T05]

Very classic.

You carry a knife around the village just like this, Auntie!

"I guess she is looking for us. She would like to show how does she prepare dinner", Fatty Uncle said.
"Looking for us by carrying a knife like that? We call it chasing people out, no?", I asked.

P' Moobin still enjoys this relaxing moment.
"Cannot relax anymore P' Moobin, Auntie is looking for us with a knife in her hand. We better be hurry", I said.

Fatty Uncle follows Auntie back right away.

Let's go and see how does Auntie prepare dinner for us!

I have stepped into her kitchen.
Wow, this is totally amazing. I truly agree now that Lampang has conserved their city well.
These all kitchen items are clean, well-arranged, and still in used today, not like the old ones that have been kept for show.
Time doesn't change Lampang at all.

This is completely original.

Look at this black pot!

Auntie, what are you boiling by the way?..... Oh! Those are fresh wild mushroom P' Moobin has got earlier...they have been sliced into pieces, big ones.

And this pot hosts some stirred-eggs mixed with tomatoes, onion, etc and dress with some seasonings.

Auntie put some banana leaf on the pan. She mentions that we need to put like this only because the other side of the leaf is not good for cooking.


This is like cooking omelette without oil.

Then she starts with the next menu right away. She begins with grilling some chilies.

You are not going to grill some salt, right? Because that's for cursing.

Then she grills some shrimp paste.

She continues to blend everything together.

Miang leaf that she got earlier.

She slices them into pieces.

These are the ingredients for the salad.

And the secret is this "canned fish".

Then mix everything together.

Auntie said that some people can get dizzy when they eat a lot of Miang leaf.
Anyway, let's just put a lot. Hahaha

Miang Leaf Salad, we will have a chance to try it soon.
Auntie said that we can go back and rest at our homestay now. She will bring the dinner over once it is ready.

We have stop at this local grocery store for some drinks and needed stuffs.



And we have found this food stall on the way back as well. Fatty Uncle said that we will buy them all, the Grilled Chicken Intestine. It is only 5 THB per one skewer.
Wow! You are super cool. It is 35 THB in total. Haha

Let's take a look at our accommodation for tonight!
It is a homestay operated by the school. It is 150 THB per person per night.


It is not this one though... hahaha. This one is just for chill.

Our homestay is right next to the school's buildings.

Say hello!

Let's get a photo with them!

The children have gone home, bye bye.

This is our homestay.
Let's start with this living room which is located right in front of the bedroom, very nice.

A spacious living room with high ceiling and a view of trees, river, and mountains.

The bedroom is huge and airy. This place can accommodate up to 10 people I guess.

The private bathroom.

It is big but they don't have a warm water and you will take a shower in Thai style.

Two toilets are available in two styles.

The homestay is up in the hill.

This is our homestay view from down below.

The water source of one main river in Thailand, Wang River is just right by our place.


I like this rock situated next to our place very much. It is round and smooth.

Anyway, I guess I need some rest now. The atmosphere is just perfect for relaxation.

Awhile later, the dinner has been delivered. If I am not mistaken it is 80 THB per person for this meal or less.
But Fatty Uncle is so kind to treat this dinner for us. Hahaha

The first menu is "Miang Leaf Salad". It is very tasty.
It is interesting that Miang leaf is not rough nor hard. It has very unique taste and I don't know how to describe.
It doesn't have a strong smell like some green vegetable either. So if you have a chance, don't forget to try it yourself.

The second menu is Omelette cooked on a banana leaf. For me, I think it is rather like Thai Steamed Eggs than Omelette.
It is not oily since Auntie used no oil. Can we consider this menu as a clean eating one? Hahaha

Ta-Daeng Chili Paste, very spicy.

Ta-Daeng Chili Paste is served with boiled vegetable and Chayote.

And of course the sticky rice since we are in the northern part of Thailand.

Northern Thai Style Fresh Wild Mushroom Soup, huge pieces of mushroom in northern Thai style soup.

Stir-Fried Pork and Basil.

Grilled Chicken Intestine that we bought.

I guess this dinner can feed up to 4 people. Hahaha

And this is the dinner at our homestay in Ban Pa Miang.

It is time for bed. As you can see, we don't need to use mosquito net at all because there is no mosquito nor insects even at night.
There is no air conditioner nor electric fan but Fatty Uncle is covered with 2 blankets.

Yes, it is pretty cold here. I also forget to mention earlier that the weather is very nice even during the day, not hot. We don't sweat at all even we walk around a lot.
That's why some children in the photos earlier wear jackets.
Let's see how cold it is!

It is roughly 21 Degree Celsius. It is so cold though since we did not bring any sweaters nor jacket with us.

Do is in a Must Visit City...Lampang [Part I] with Fatty Uncle of Team T05 ends here.
To sum up, this trip has been nothing but easy, and convenient. We have such a nice view, and found many interesting tourist spots located close to each other along the way to Lampang.
Please stay tuned, and I will see you again in Do is in A-Must Visit City...Lampang [Part II] .
Goodbye for now!
vote T05 [ http://www.thethailandbloggernetwork.com/teams/detail/T05]
Update Promotion & Review at https://www.facebook.com/reviewnowz