Hi everyone!
Let's continue our second day journey in Lampang, "a well-conserved city"!

It is very cold right now at Ban Pa Miang even though there is no air conditioner.

This cold weather is very nice and refreshing. So let's drive our car around!
Vote T05 [ http://www.thethailandbloggernetwork.com/teams/detail/T05]
Update Promotion & Review at https://www.facebook.com/reviewnowz

Maybe because I don't know how to deal with the loneliness,
that is why I get annoyed with my "Single life!"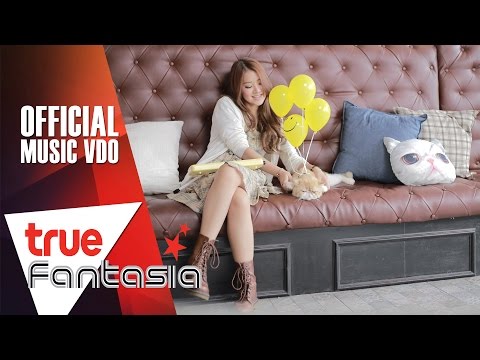 My previous review:-
Do is in A-Must Visit City...Lampang [Part I]
My upcoming review:-
Do is in A-Must Visit City...Lampang [Part III]
Thank you very much for all your kind supports and followings.

We have driven the car not far from Ban Pa Miang that there is a viewpoint. But it looks just like this.
It is foggy along the way as well, therefore; don't forget to turn the car lights on, press the car horn when drive in a curve, and drive carefully.
We have seen people driving with a good manner all along. The slow car always stay on the most left of the lane.


Uncle, do you look too lively today?


However, it is good that the fog most likely remains covering the forest rather than the road.


The visibility is acceptable.

The lush forest.

We have got a phone call saying that our breakfast is ready... so we do not to hesitate to drive back to the village to full up our energy...yeah yeah
(I am always enthusiastic when it comes to eating haha)

Breakfast is totally important!


Look at this boiled egg! It looks so yummy, seasoning it a bit is perfect.

Uncle, you look so determine...hahaha

We are only three people but Auntie has prepared the food like for 10 people. Could we take away the leftover to Bangkok? haha

Oh my god! This smells so good and for those garlic lovers, this is all yours.


If I am not mistaken it is 40 THB per person for this breakfast.

It is not time to study yet so children come here to say hi and play around.
I still look like I am very sleepy, don't I?

I am jealous all of you living among the rivers and mountains with fresh nice air like this. Going to the school is not far either. I would say you have such a good life quality.

Oh! You still have some ice cream even it is this cold?
Hehe The ice cream is not that cold, he answer.
Maybe I used to think it is, because the weather in Bangkok is always hot so ice cream is the thing that can cool us down.

Behind the scene of Video Clip editing of our team, Team T05. This is very interesting for the children.

They even freeze while watching!

Yes, I agree that having some boiled rice while watching the video clip is so good. hahaha

The children have gone to the classroom and it is a perfect time for me to take a little nap. The atmosphere is very tempting to take a nap and don't forget your blanket.

I woke up after a long while and it is time to go. I would like to use this opportunity to thanks to Ban Pa Miang School for a nice stay and everything.

And before we are going to leave Ban Pa Miang, we don't forget to come and say goodbye to Teacher Jamnong at her house.
Wow! Her house is very beautiful.
Last but not least, we would like to thanks again to Teacher Jamnong, the school, and all locals who have given us such a warm welcome and taken care of us so well.
Especially the Auntie who cooked for us.

Her house is high up in the hill and the street to get there is very steep.

This is another way to go to school.

This is her homestay so let's stay here next time when we come!







Are you leaving us, the Doggie said.

Don't forget to miss me please Vov vov.

Team T05 is ready to go to our next destination.

It is time to get down from the mountains.



At the beginning of the year, there will be a lot of Siaw Flowers in bloom all over Ban Pa Miang.
It is very interesting, don't forget to come and see!






We have arrived at our next destination, Chaeson National Park. We are here to see the hot springs.
It is about 1-hour drive from Ban Pa Miang to get here. Please keep in mind that the time is not that accurate since we have numbers of stop along the way taking photos.

We have given the direction where to get in by the soldier, thank you very much.
Don't forget to Vote for us Team T05! (I will keep trying to remind all of you)
[ http://www.thethailandbloggernetwork.com/teams/detail/T05]

Firstly, let's stop at Chaeson Waterfall!





It has been showering continuously and the path is very slippery. So we have decided not to climb up much because it is not that safe.

We have come back to the hot spring spot instead. There are huge parking space, restaurants, souvenir shops, and restrooms around the area.

Which one you want to go first?





Please be careful, Uncle! And don't jump in it! hahaha




We can feel the steam air going through our face and body very well.
Let's move on Fatty Uncle and P' Moobin!

But first, let's eat here at Pornnee Chicken Rice Restaurant!


This is Uncle's.




This is mine. I wanted to get the second service actually but I have changed my mind. This bowl is huge with big portion of noodle.

Very tender chicken, want to have a bite?

The noodle is nicely chewy.

The soup is pretty salty.

Look at me like this meaning that you are full or not. hahaha
Let's continue our journey!

The beautiful scenery along the road.


I guess you know where we are going now as you can spot the top of this rocky mountain, right? But first let me get some photos from here.

Oh no! the birds even have a couple. How about me? I don't want to be single, please HELP!

Look at his skill! I would rate 150 out of 100! hahaha

Let's try to capture panoramic view!


"T05, Fighting! We all support you!", he screamed from far away.
Thank you so much.

Like I have said you might know already that we are heading to Wat Chaloem Pra Kiat on the top of that mountain.

Let's go!


We are almost there.

We are not able to drive up there. We need to park our car at the parking space given by the temple and it is complementary.
On the other hand, we need to pay 100 THB per person for a round trip Four-wheel drive.

It is about 10 minutes only where the Four-wheel drive will drop you off.

At this dropping point, there are cafe and restroom.

Not far from there, there is a stairway going up to the temple.

I recommend you to have at least one more person to go up with you in case of emergency and please also use the handrail.
If you have made sure you that you have follow my recommendation well then you can enjoy this adventure safely.

We are half way there now.... haha

P' Moobin seems to enjoy his walk up there, but for me I wish there were an elevator. hahaha

Finally, I made it to the top.... I would say I have spent all my energy that I have summed up all along for this.
But the beauty of this place has faded away my tiredness.

This is totally beautiful and peaceful. I guess there will be more people here on the weekend so today on a weekday is like a private place for us, Team T05.

Let's pay homage to this Buddha image!

Well, I wouldn't be here if I haven't got a chance from Tourism Authority of Thailand to participate in this project so thank you very much.


The power of faith.

The destination like this, using a camera flying drone would be perfect for photo shooting or video recording.

However, today is very windy so using camera flying drone might not be a good idea.


Every time I have seen our national flag flying in the wind, I feel so proud of our country.

This is totally relaxing.


This is the view straight down to the ground. It is very high up so those engineers who built this place are amazing. I am very impressed with their advanced skills.

It is time to go back down and please be very careful, it can be slippery.

Please keep in mind that you need to prepare sometimes for the trip in this Wat Chaloem Pra Kiat.
For example, we have spent around two hours here for paying homage to the Buddha image, taking photos, and relaxing even though it is not crowded.
So please be prepared to plan your trip well.
And now it is time to head to Downtown Lampang, let's go!

It is less than 1-hour drive from Wat Chaloem Pra Kiat to the downtown.
We are warmed welcome with one of the symbols of Lampang, "Ratchadapisek Bridge". This bridge was built back in 1917.

Our accommodation for tonight is not far from the bridge.
It is some hundred-meter away from the bridge on Charoen Prathet Road.

The owners are the young generation who have come back and done their beloved business back at their hometown. They have been well supported by their family.
Another choice would be working in Bangkok or somewhere out of their town. They have to work for others and they have to be apart from their family.
Guess what! It is fully booked here even on the weekday. This is wow!



Our room have 1 double bed and 1 single bed. I will take the single one and the double one is for Fatty Uncle and P' Moobin.



The bathroom is spacious. I guess we three can even take the shower together at the same time.

The whole room is huge and well-arranged.


The room costs 1,500 THB per night.

The river view from the area outside our room.

Let's unpack and go out for some food!

Going through the town and seeing all these classic buildings is totally amazing.
If I would have to post all these beautiful classic buildings, I guess this review would be forever.

Our dinner is at the well-known Kai Mook Restaurant where it is located close to the Nakhon Lampang Railway Station.


Fatty Uncle have bought a lottery ending with 05 as our team number.



Our drinks.

This is totally refreshing.

This pork intestine is perfectly chewy with light good taste.

Stir-Fried Young Water Mimosa.

The Classic Stir-Fried Bean Sprouts.

If this salad is a bit more spicy and sour would be great.

This soup is tasty.

Another spicy and yummy menu.

And it is perfect to eat with some steamed white rice.

Even though it is full of people here, the service is still up to the standard. The clean fresh quality ingredients are used in all menu. The taste is standard but might not be that good for those who love spicy food.

Then we have come to this dessert's place, Mae Pranorm Thai Dessert that has been opened for numbers of decades. We can also say that it has been opened even before Fatty Uncle was born.



They are all perfectly cooked with perfect sweet taste.

Let's say hi to the Granny and wish her healthy!


Our larders have been changed from time to time. Sometime the modern design has kept the beauty and uniqueness of our traditional larders away.
It is nice to see this old traditional one here which is still in use nowadays.

More importantly, it is still working well not just a show case for new generation people.


If you are those who love traditional Thai desserts, don't forget to stop by here. Even you are not those lovers, you can still come and visit or say hi to the Granny.
It is located on the opposite side of Lampang Post Office on Thip Chang Road in central Lampang.
Their desserts are delicious, I confirm!
Granny, I will be back so I will see you again next time.

Last but not least, I would like to say goodbye to all of you on Do is in A-Must Visit City...Lampang [Part II] with the stunning view of Ratchadapisek Bridge at night.
The color lights on the bridge keep changing but not the bridge itself.
This is to remind that even though the time can't be stopped, the traditional cultures and everything can be well conserved and remained forever.





Let's go home!


Oh! P' Moobin has asked for an extra bed. I thought he would share the bed with Fatty Uncle.

Do is in a Must Visit City...Lampang [Part II] with Fatty Uncle of Team T05 ends here.
This part we have experienced the foggy road and cold weather around Ban Pa Miang,
the facial and body steam at Chaeson National Park,

Wat Chaloem Pra Kiat, the power of faith and the temple on the top of the mountain, and

the well-conserved downtown of Lampang.
And it is time to sleep because we need to wake up early for the fresh local market tomorrow.

There are a lot of fresh local markets in Lampang Downtown, please stay tuned to see which fresh local market our team, T05 will take you to!
I will see you again in Do is in A-Must Visit City...Lampang [Part III].
Goodbye for now!...................................... Stronger Thailand!
Vote T05 [ http://www.thethailandbloggernetwork.com/teams/detail/T05]
Update Promotion & Review at https://www.facebook.com/reviewnowz