Hua Hin has many, many resorts of all shapes and sizes. In fact, it is one of the main reasons people visit the sleepy beach town. But out all of them, one sticks out a little bit for us. That my friends, is So Sofitel Hua Hin, and here is why.
Luxury Personified

So Sofitel Hua Hin is all about luxury...but not in an "over-the-top", pretentious way. The entire resort plays on lifestyle-oriented services, offerings and concept. Everything has a meaning and story behind it. As soon as you drive in, you're already curious about each decor item. Starting with the rabbit - he is the time keeper. He makes sure you leave time behind so you can enjoy your stay without worrying about anything.

Then there are the rooms and everything else at the resort is exudes luxury. Luxury for us here means that it is an escape - an escape from worries, responsibilities and stress. A place to detox your mind, body and soul.

Everything from the rooms to the spa, the gym and even their 4 swimming pools (yes four) makes you want to never leave.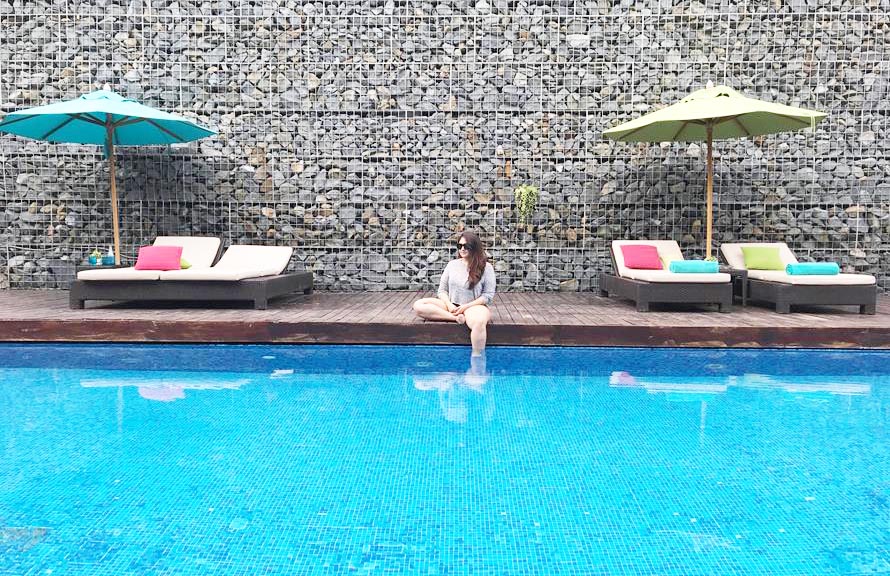 They even have their own private beach and it is literally private because it is on the resort property. A beach away from the beach (since the actual beach is below). If this isn't luxury, I don't know what is.

Monthly Beach Parties
If you're a party person like us, the So Beach party is definitely a reason you should stay at So Sofitel in Hua Hin. Held at every first Saturday of the month, it brings in local and international DJs that spin house, techno and hip hop all day long (5 pm - 11 pm).

It's a good place to have a party, don't you think? It's hot and cool at the same time!

You can all of their upcoming events, including the Beach Parties at: https://web.facebook.com/pg/SOSofitelHuaHin/events

The colorful sofas and bean bags are perfect for relaxation while you enjoy the music, drinks and conversations with friends. A perfect mix of music, BBQ food, beer and cocktails by the beach.


Amazing food options
The hotel has 4 dining outlets, each with its own concept and unique offering.
White Oven - authentic Thai cuisine but with a slight twist.

Beach Society - fusion food (Thai/western) with a beach concept with some creative snacks and dishes. Great cocktails here too. You can even try some of the dishes from White Oven here if needed.

HI-SO bar - a rooftop bar serving yummy refreshments and happy hour drinks while overlooking the property and beach.


Relaxing at the spa
Spa is one of the biggest reasons people like to stay in resorts. So Sofitel Hua Hin, especially does this well. I've never done a spa before but when I had my first experience here, it was amazing.

It was so soothing not just because of getting my muscles massaged and loosened, but because the concept of the sap was very nice. It was like being in another dimension. The music was calming. The stars in the "cacoon" was de-stressing and made you feel like in outerspace.

Kid-friendly

The resort is very kid-friendly. Firstly, if you get your rooms on the ground floor, you can have the opportunity to get these attached rooms for kids. How cute is that?

There is also the new SO Signature Pool with Wibit Adventure Float that kids can play on as well as Kids Tent and playground.

There you go, if this doesn't get you excited for So Sofitel Hua Hin, I don't know what will. I can't wait to go back again!
About So Sofitel Hua Hin
109 rooms and pool villas
4 restaurants
Facilities like gym, spa, pools
SO Wonderland adventure golf, Tennis & basketball court 2018, pickle ball court, Bicycle track (all opening in December 2018)

For details visit: https://www.so-sofitel-huahin.com/