Trat, The Dream Island ... Chapter 1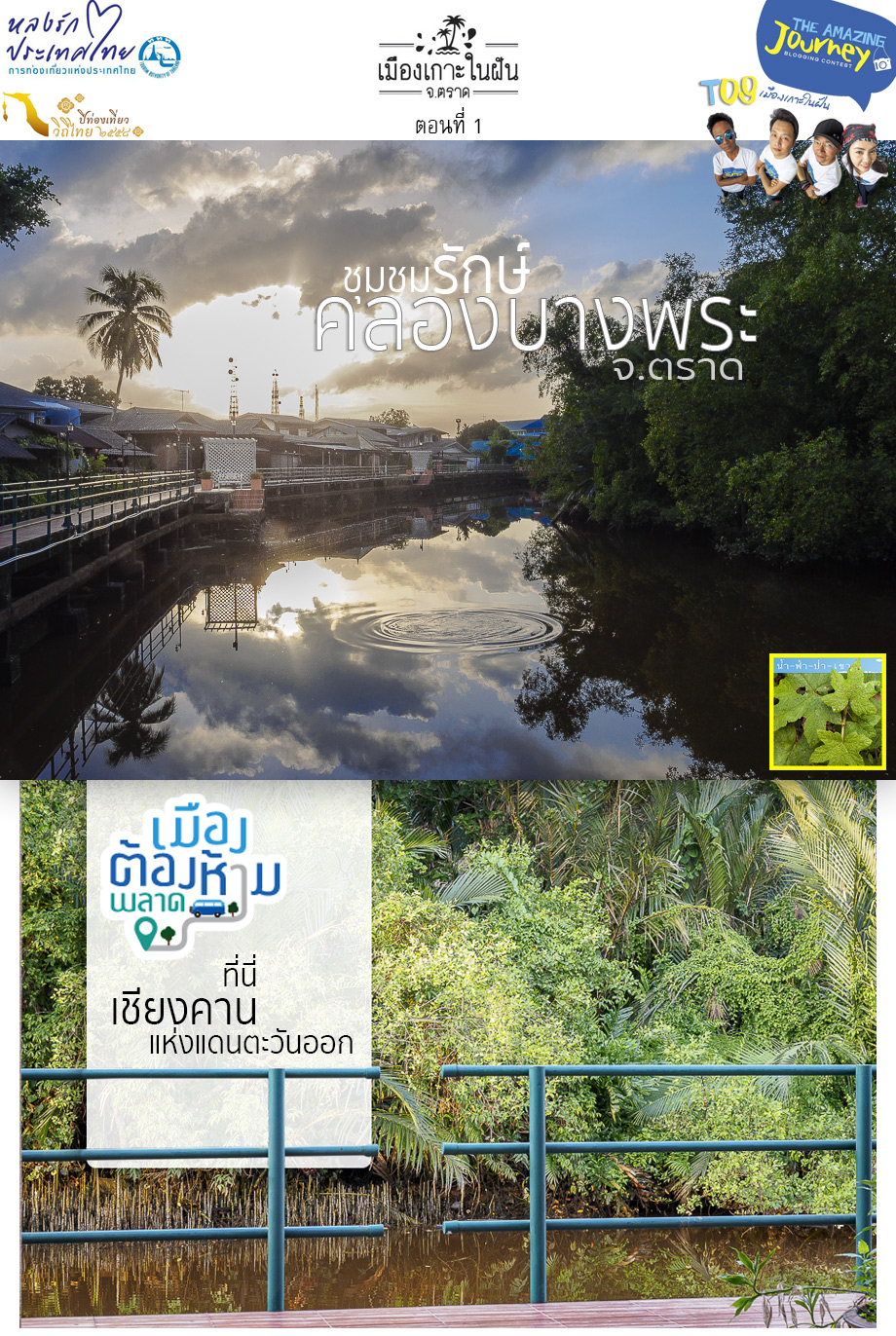 Trat
1 of 12 must-visit cities in Thailand that shouldn't be missed for any reason.
The Tourism Authority of Thailand (TAT) has launched highlight campaign for boosting domestic tourism in year 2015. TAT selected 12 cities from all over the country by focusing on outstanding attractions connected with main scenery towns. Trat is chosen as 1 of 12 cities that mustn't be missed for any reasons. It is 1 out of 2 provinces in eastern region. One of activities to promote these cities is the competition among travel bloggers to present experiences through their views. Bloggers are divided into 12 team. Nai-Num-Fa and 3 friends are in team "TTBN09" with a mission to western city "Trat", the dream island. Let's see if this small trip will impress us or not.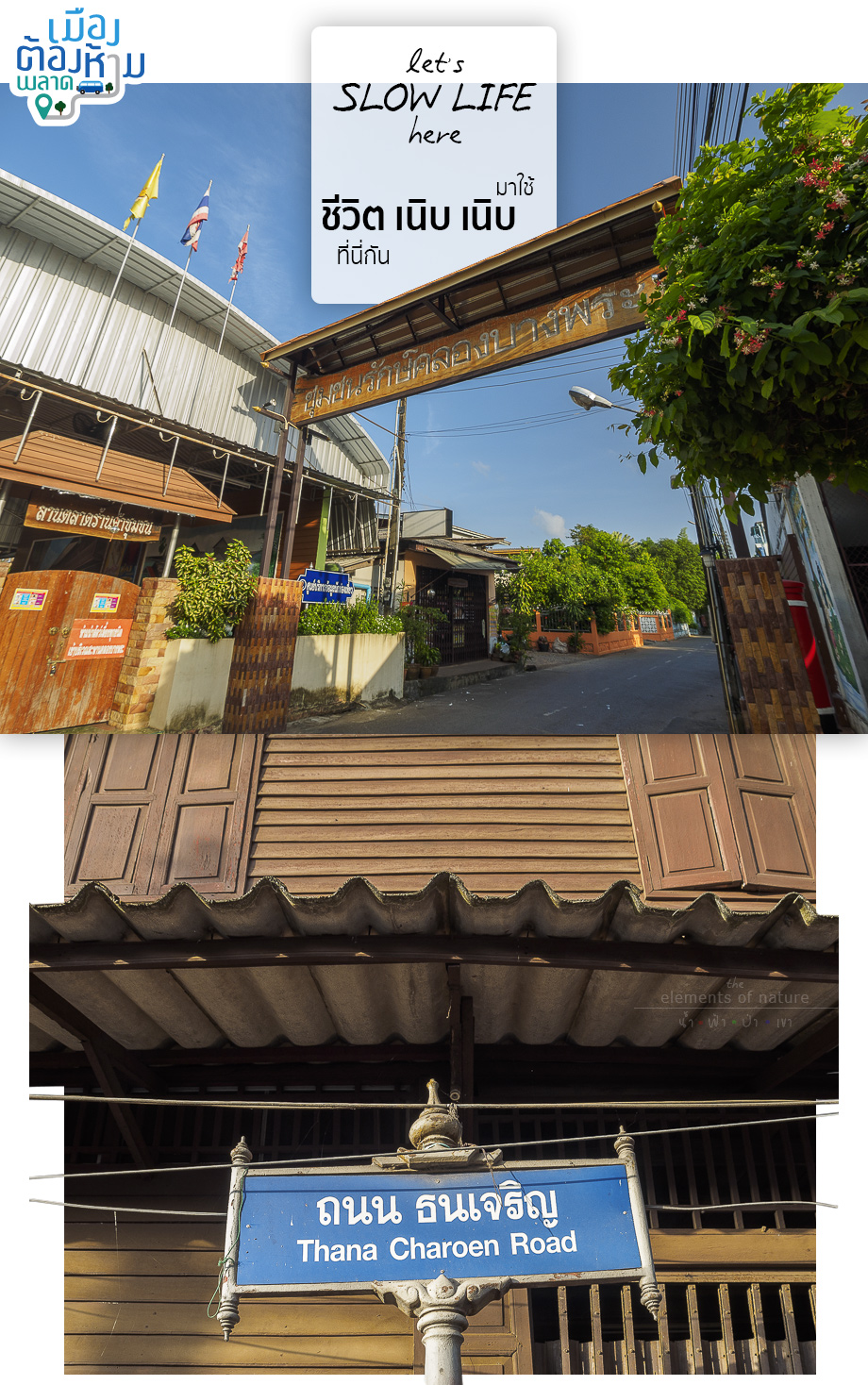 Okay, let's start. This journey takes place in July, the month of raining, so we have to depend a lot on weather.
We even set up ceremony to vow for a fine day in front of hamburger. // What?! Trat is classified as one of the top rainy provinces in Thailand. Our team meet at McDonald's in Bangna area. We have hamburger for dinner and start the journey to Trat with distance of 300 km. //To be easier, it takes 4 hours with no rush. A rough route is going towards Chonburi. Take Chonburi Bypass road. After that go to Baan Beung by using high way route no.344. (Baan Beung - Klaeng, Rayong province). Continue turn left to Sukhumvit road (Klaeng - Chantaburi - Trat). This should be the shortest route. We arrive at Trat around 11.00AM and continue to Koh Chang immediately! //Not yet. At this late night, we book a guest house on the land in order to appreciate the charm of Muang Trat in the next morning. We choose guest house in this community...

Rak Klong Bang Phra Community
Reputed as Chiang Khan of the west
Community's location พิกัดกลางชุมชน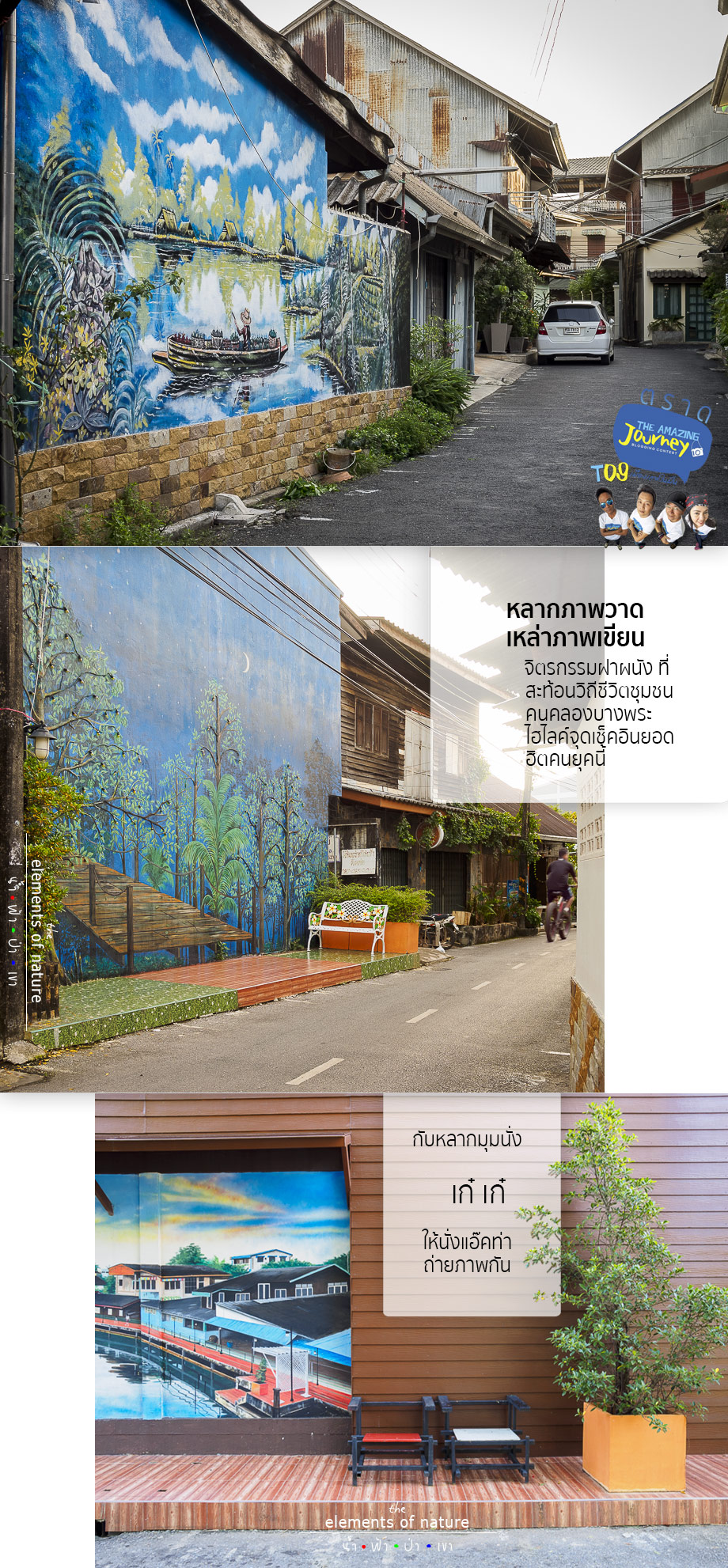 This place is awarded for outstanding tourism community in year 2007. The reward and its reputation of being alike Chiang Khan reminds us of peaceful Chiang Khan, Pai in its early times. All of these invite us to walk around. The village is situated since reign of Rama I when the roads were still canals. This place also contains heritage of architecture and culture. Where is Klong Bang Phra? Follow us. Start at the sea in front of entrance of Trat river. Go backwards along the river for 2 km. Entrance of Klong Bang Phra is on the left hand side. The same area is a location of Choke Sakorn pier for a ride to Koh Kut. If sailing along Klong Bang Phra, starting from the entrance of canal, the whole distance is approximately 10 km. The canal ends at Sa Si Sead near Wat Buppharam, the oldest temple of Muang Trat. In former times, the area of Sa Si Sead was up to the front of temple. Therefore, Bupha Ram Temple's original name was "Wat Plai Klong" (means temple at the end of canal).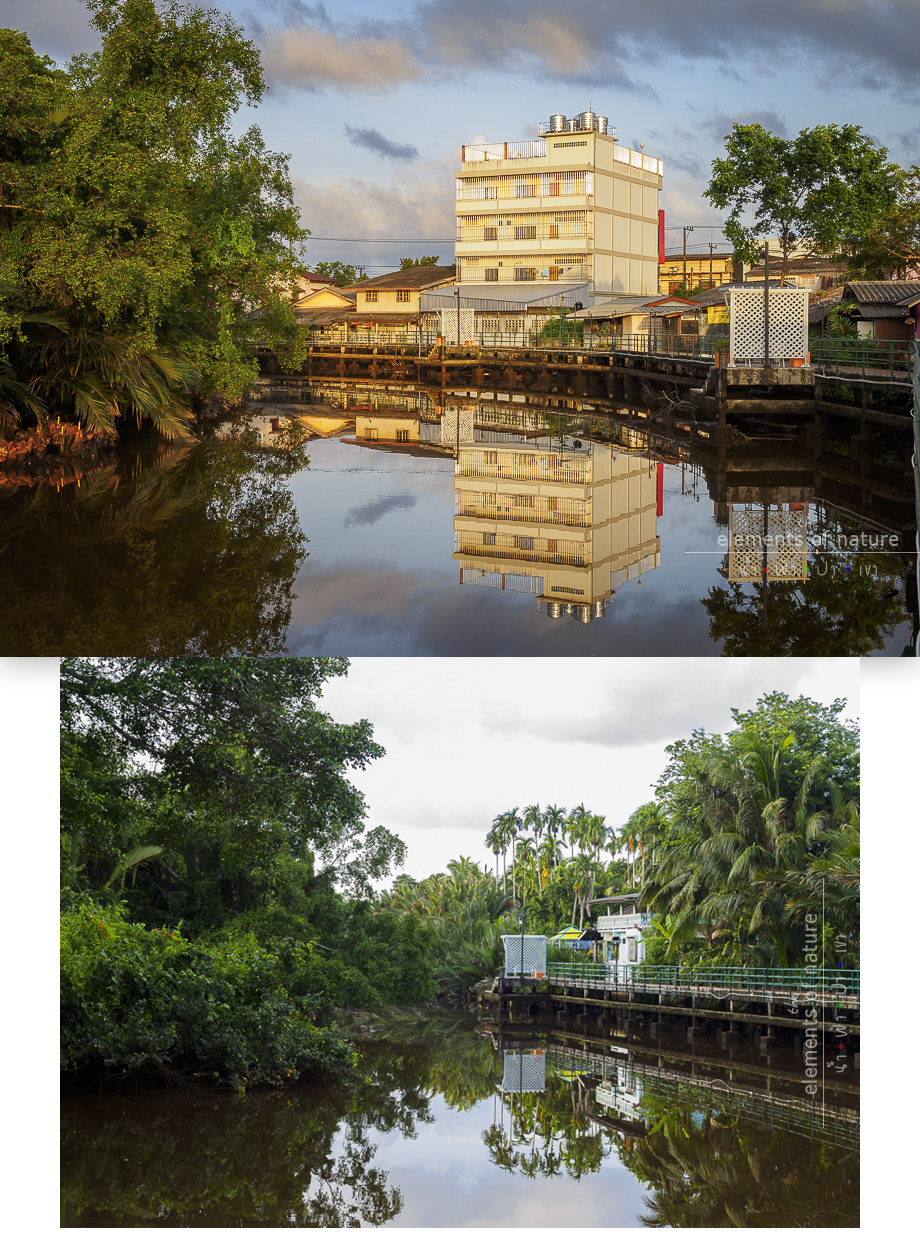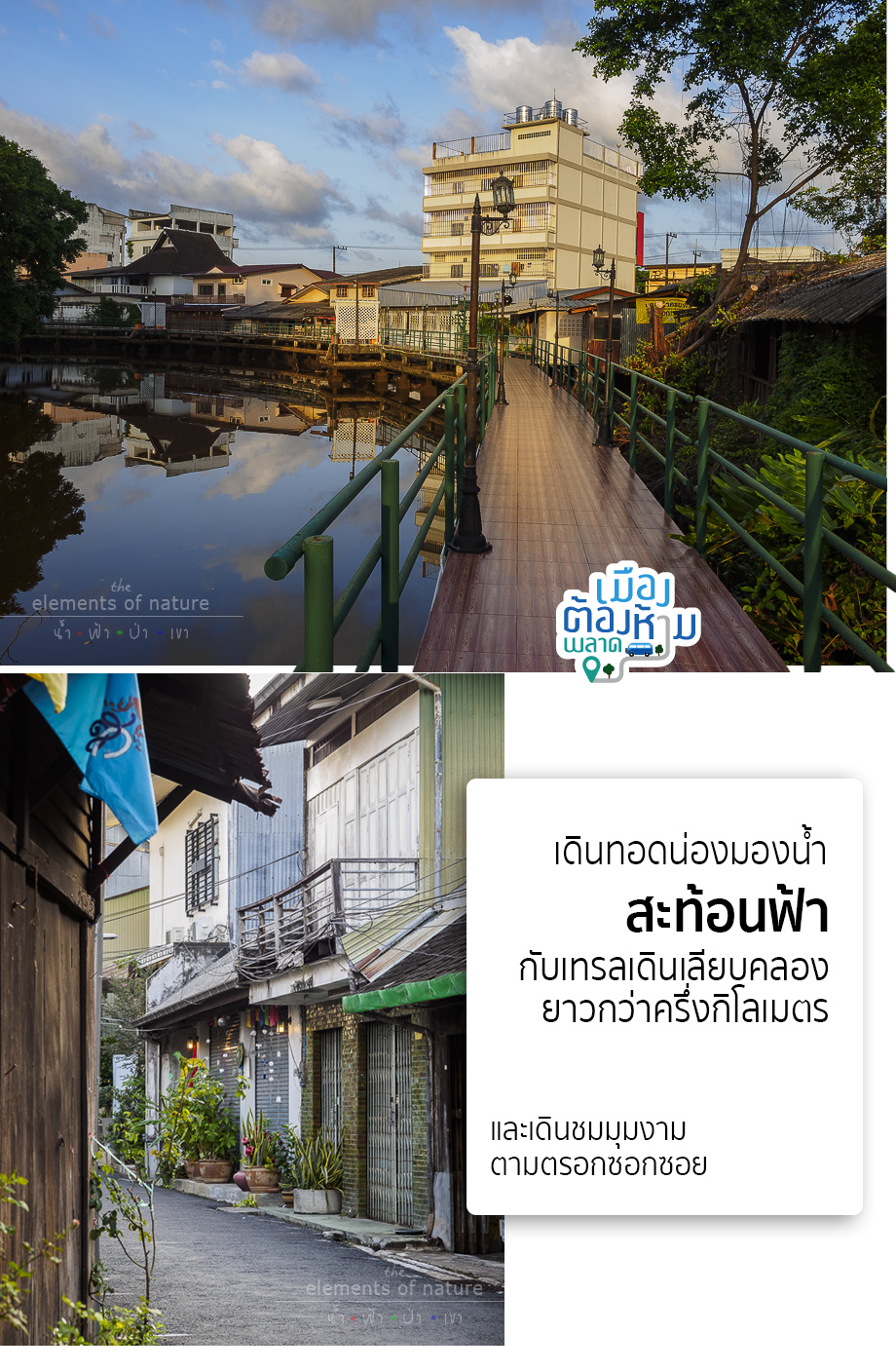 Klong Bang Phra passes through the south of community to the west. The existence of Klong Bang Phra creates village along riversides which used to be greatly flourish community in the past. Nowadays, villagers have strong intention to preserve traditional way of life and heritage of architecture together with adjustment to welcome ecotourism trend. There are many households open for home stay. Some of them adapt to be restaurant or coffee shop. We have to say the overall atmosphere match with slow life trend.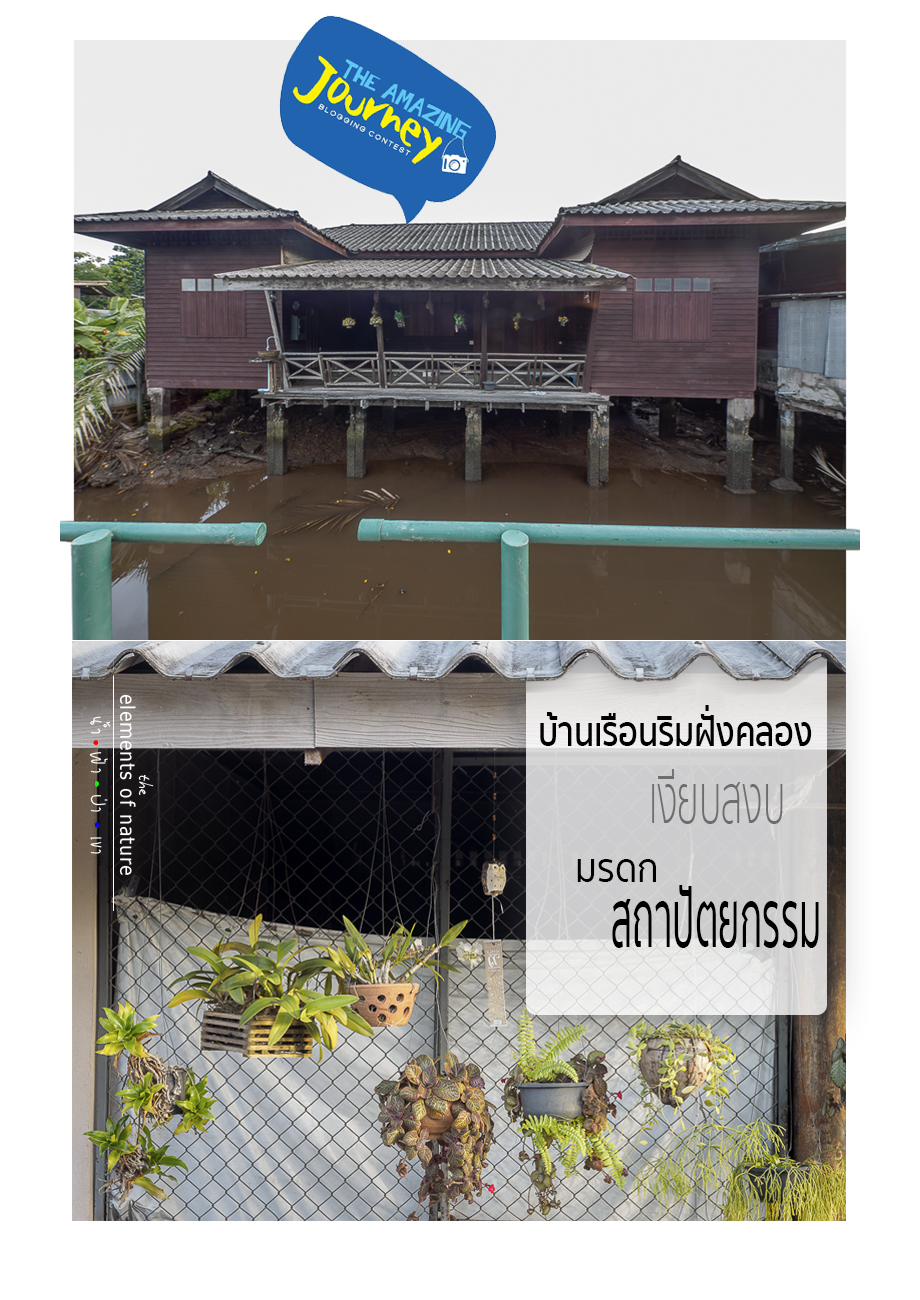 The community is located on a narrow road named Thana Charoen road. // It actually looks like a lane as it is very narrow and short with the length of 400 m. Klong Bang Phra is on the south. There are few lanes connected to each other. Footpath beside the canal is well built and intermittently equipped with public rest-house. The shortcut pavement is parallel with riverside which is the location of community. Scenery on opposite side is mostly forest and orchard.
It is the first morning of the journey which is nicer than what we expected! At first, we thought it must rain for sure but it turns out to be a sunny day. Soft golden sunlight spreads all over the area during this golden hour. OMG, such a good start for the trip. We spend time sightseeing around Klong Bang Phra community. In and out every lane. Happily record this moment. Not many locals awake at this time. There are few of them jogging and riding bicycle.


For those who would like to take photos when monks receive food or the local offers food to the monks, there is a road on the north of Thana Charoen road where monks from Wat Phai Lom walk pass. This road is only few steps from Thana Charoen road. It is also a main street ending at city shrine.
Walk through the street to another side. //As we mentioned earlier that Thana Charoen road or Rak Klong Bang Phra village is shallow, only 400 m., we walk to the east side. To watch Klong Bang Phra from the bridge and look back to the city.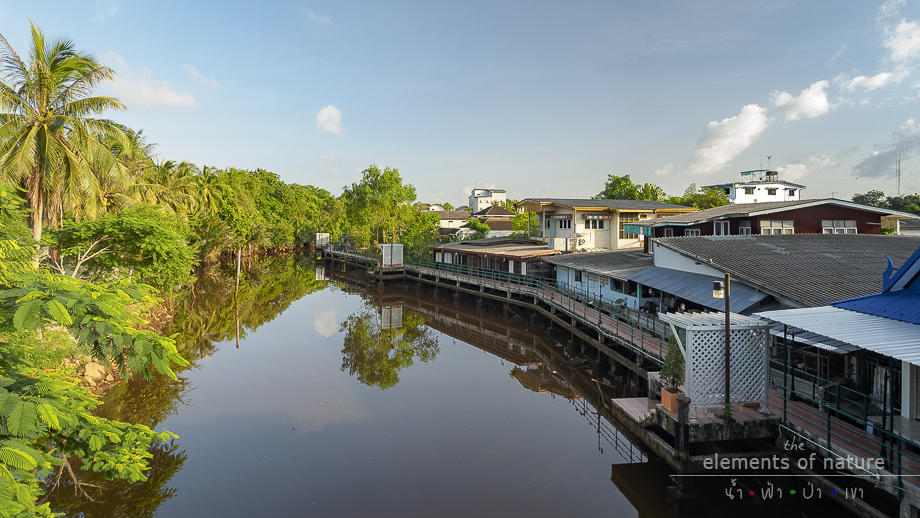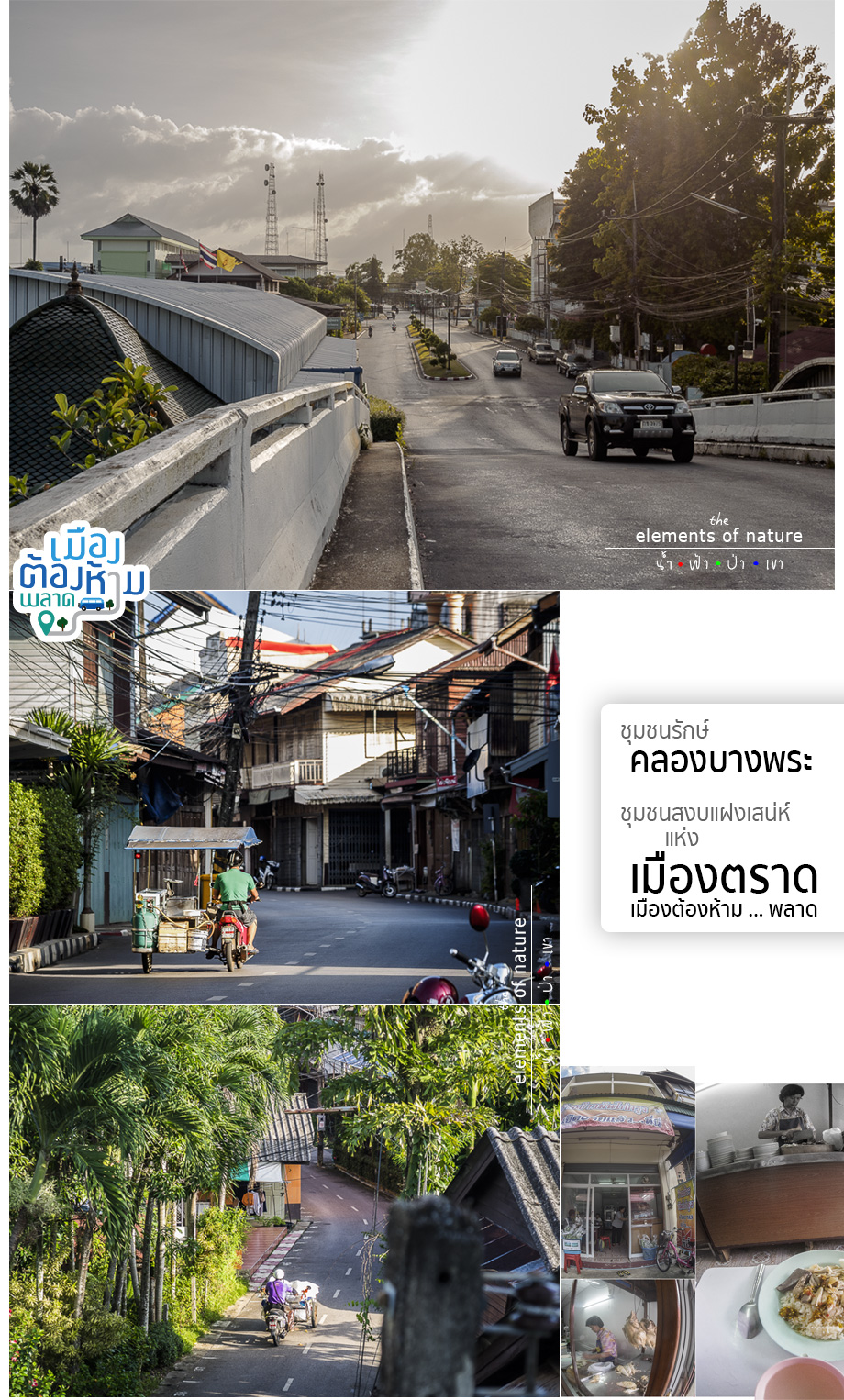 In late afternoon, we find Chinese style Hainanese chicken rice at Khao Mun Kai Krung restaurant located slightly further to Residence Kampot. At the near area, there is a tasty looking noodle with mantis shrimp. //We tried it in other trip. It's only 40-50THB but offers generous portion of mantis shrimp.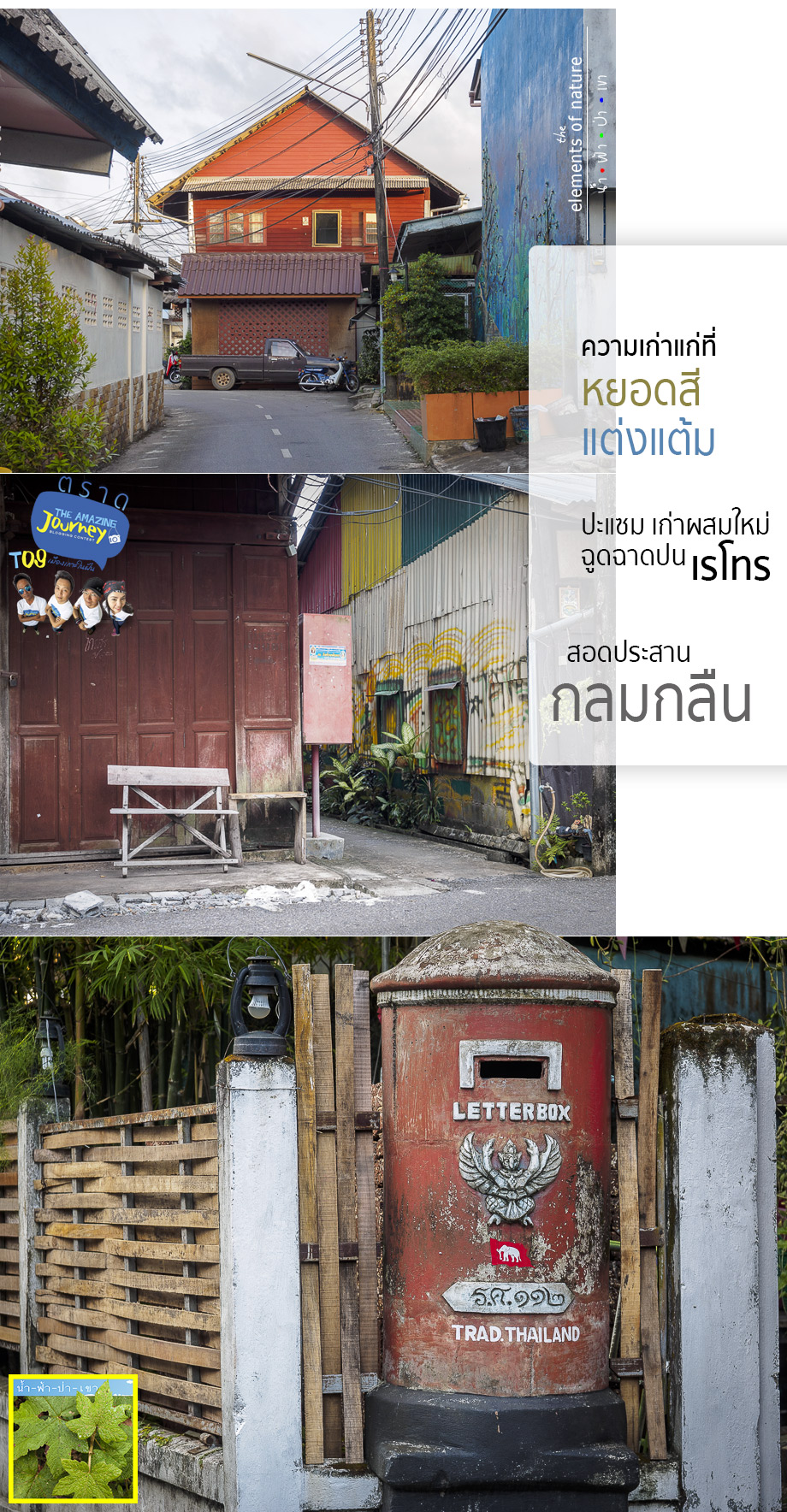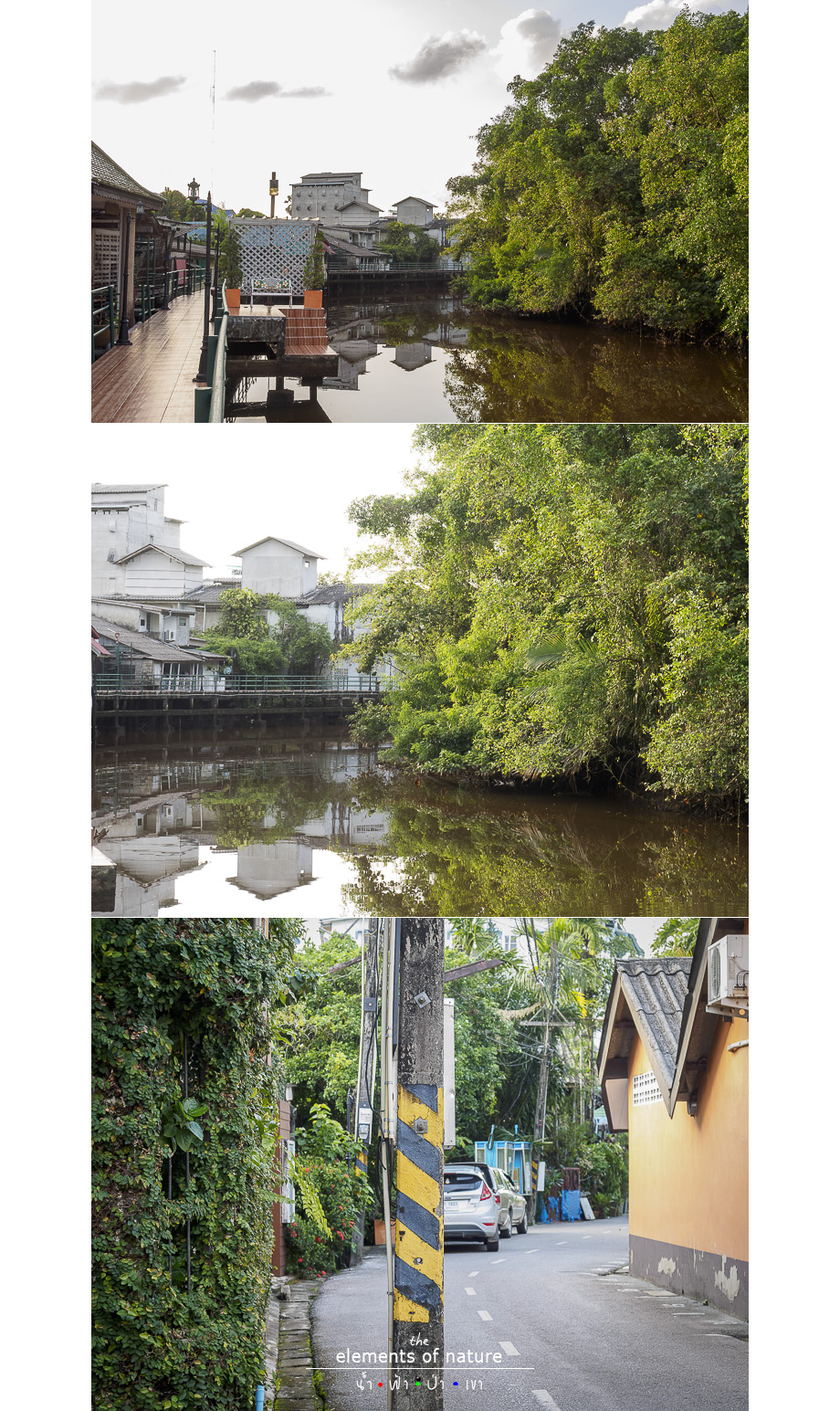 Before leaving the guest house, we don't forget to visit another important site of the district. Walk through the community via main street which is...
Residence Kampot is a 3 storey building with sloped hip roof. This place used to be the governor's house in the period when French Troop ruled the province. The building was used as a government office as well.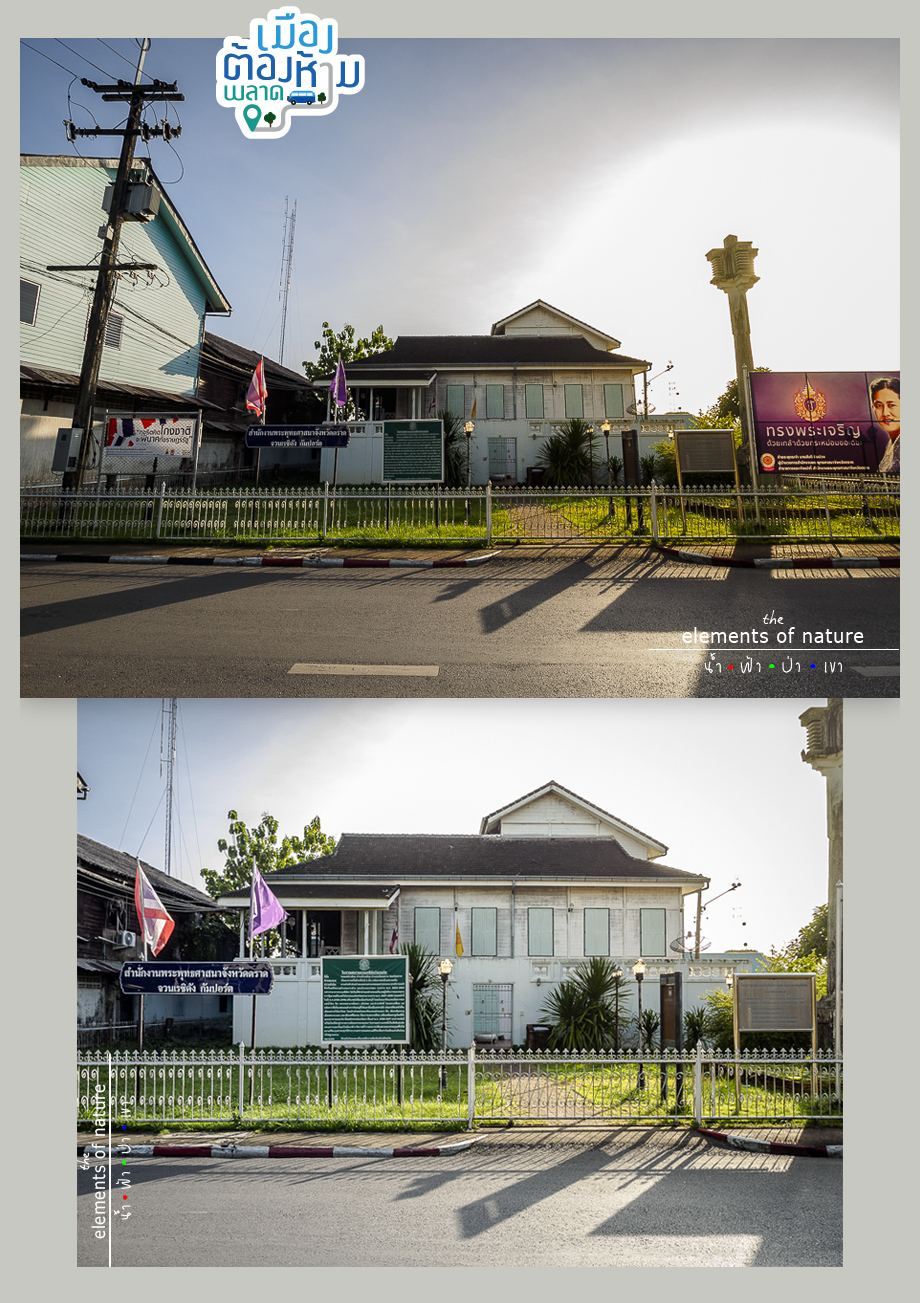 Moreover, go towards the west of Muang Trat, few kilometers from Klong Bang Phra village, where you can visit the oldest temple of Trat.
The temple was built in Ayutthaya Kingdom. Ubosot contains attractive two-layer mural where the second layer or outer tier was painted to cover the original damaged one. Though the second layer is not that glorious but don't miss a chance to appreciate inside ubosot. You will see primary condition and artistic Ayutthaya period mural. The temple has wide space. Apart from that, there are outstanding belfry and museum consisting of many interesting things. But it is now under renovation.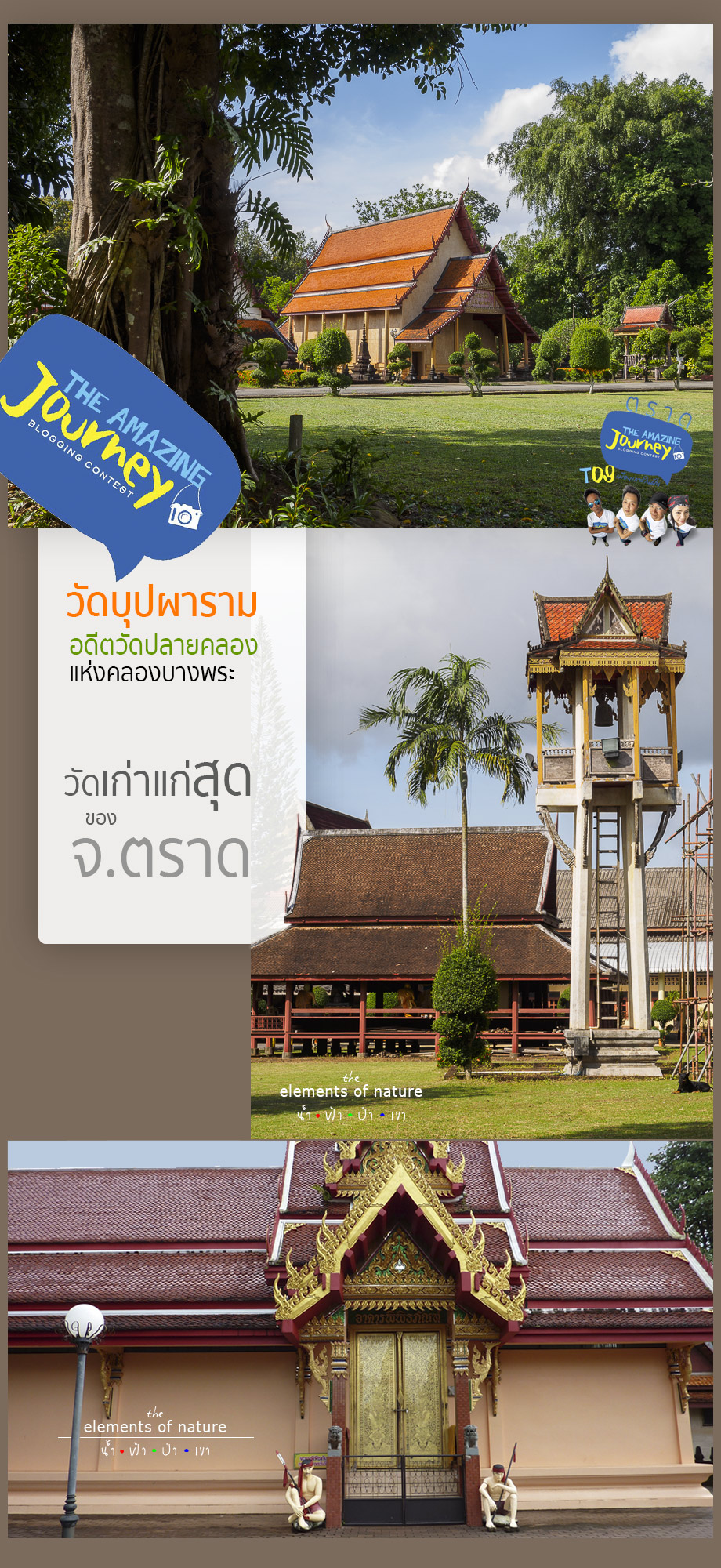 Prior to the departure to Laem Ngop, for continuing further to Koh Chang, we drop by the city shrine for a good luck of weather during the journey.
The appearance of city shrine is different from other cities due to its extremely Chinese style architecture. If you have a chance, don't forget to visit for your fortune.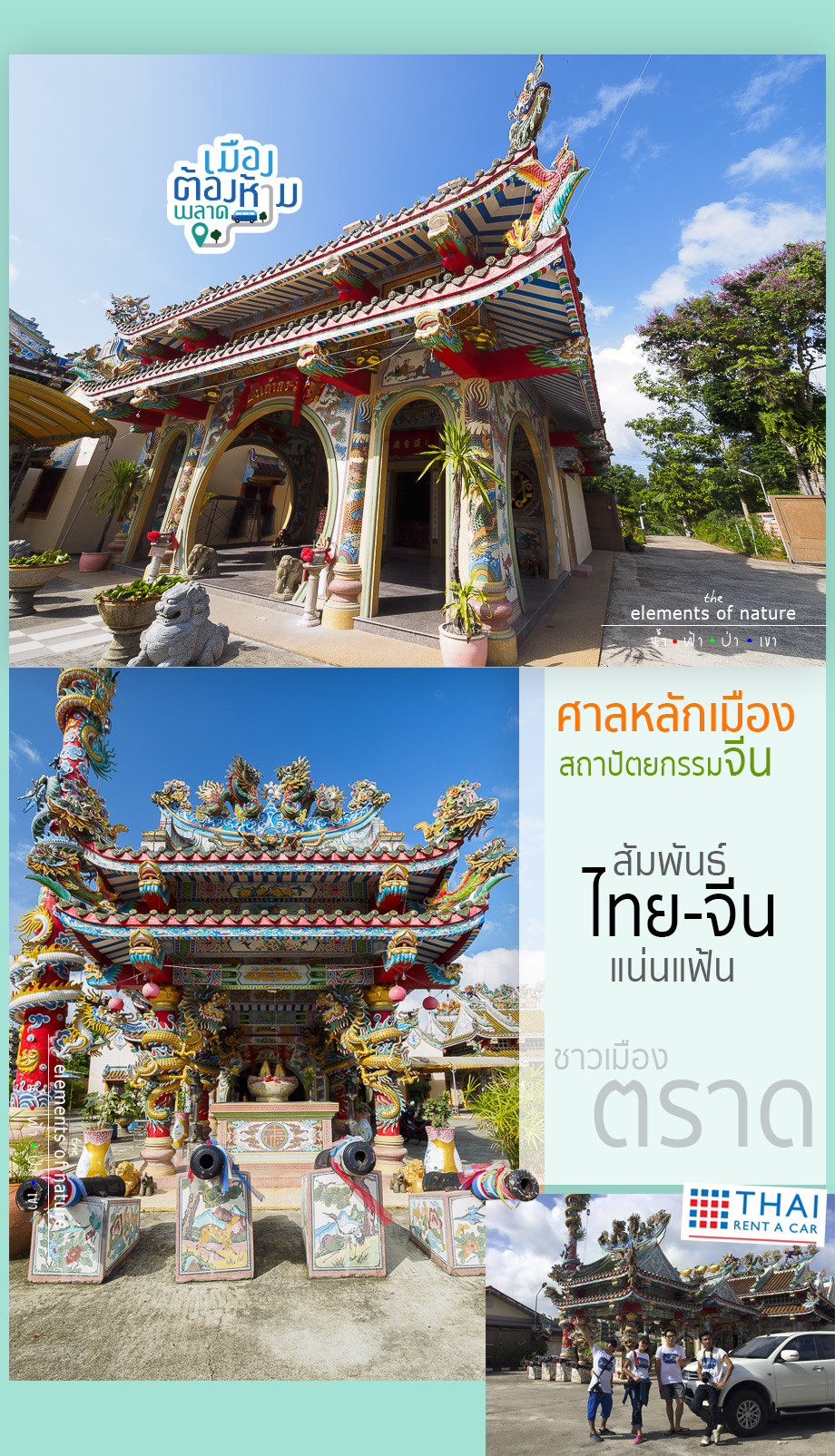 From Muang Trat to Laem Ngop to a pier going to Koh Chang, the distance on Trat road - Laem Ngop is not far. It's only 10 km. and there is another interesting place to stop by which is...
Baan Nam Chiew
Tourist attraction for local livelihoods
12.189101, 102.461237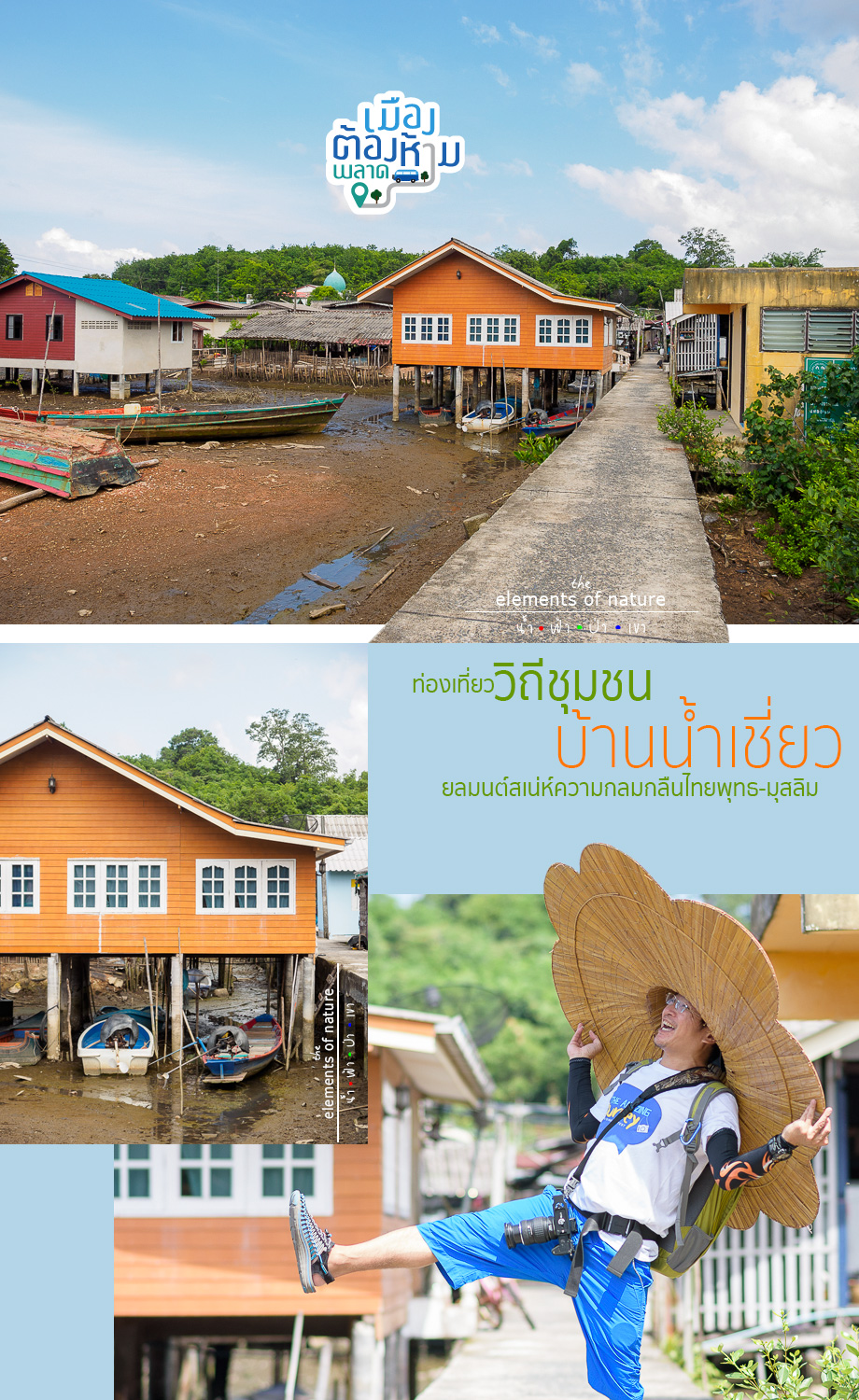 Baan Nam Chiew is located in Amphoe Laem Ngop. The community is famous as a source of production of Ngop hats (or palm-leaf hats) which becomes the name of district. Let's check it out. Haha, let me try this gigantic Ngop hat.
Baan Nam Chiew is an ecotourism site where you can learn local livelihood. This place has been awarded for that. Thai Buddhists firstly settled down in this area. Latterly, villagers contacted with Chinese traders in order to import products by argosy. The merchants started to settle down in Baan Nam Chiew which eventually became coexist between two nationalities. Then in the reign of Rama 3, Muslims escaped from Cambodian war into the community. This place therefore combines varied nationalities, religions and cultures peacefully.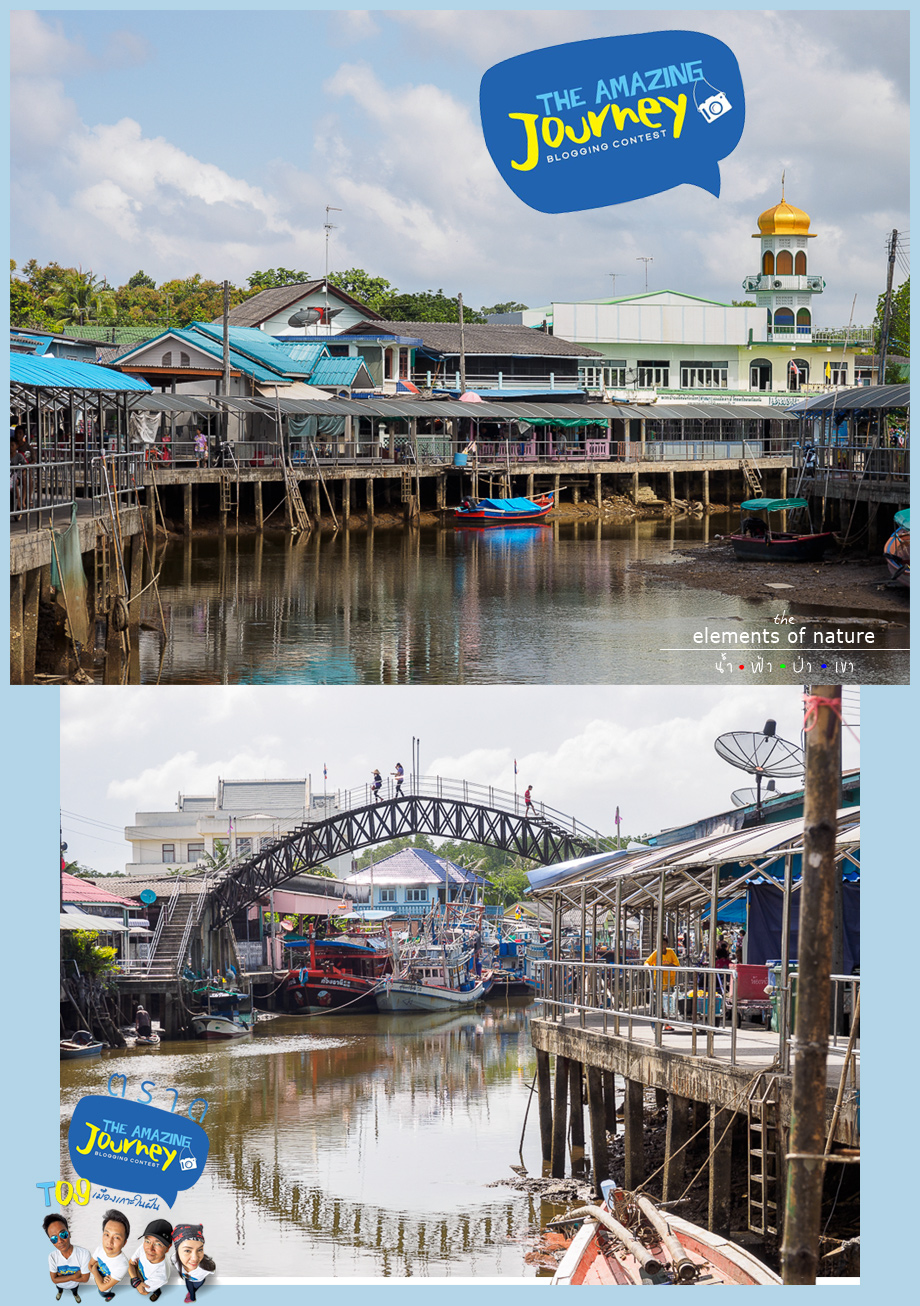 The curved bridge in above picture is called "Saparn Wat Jai" (means mind testing bridge). Villagers use it for crossing Nam Chiew canal. The curve is terribly steep for those who are afraid of heights.
Baan Nam Chiew has an area connected with the sea. On the south of Nam Chiew canal is connecting point with the sea. Accordingly, there is mangrove forest in the community. Moreover, the forest is plentifully verdant thanking villagers' attention.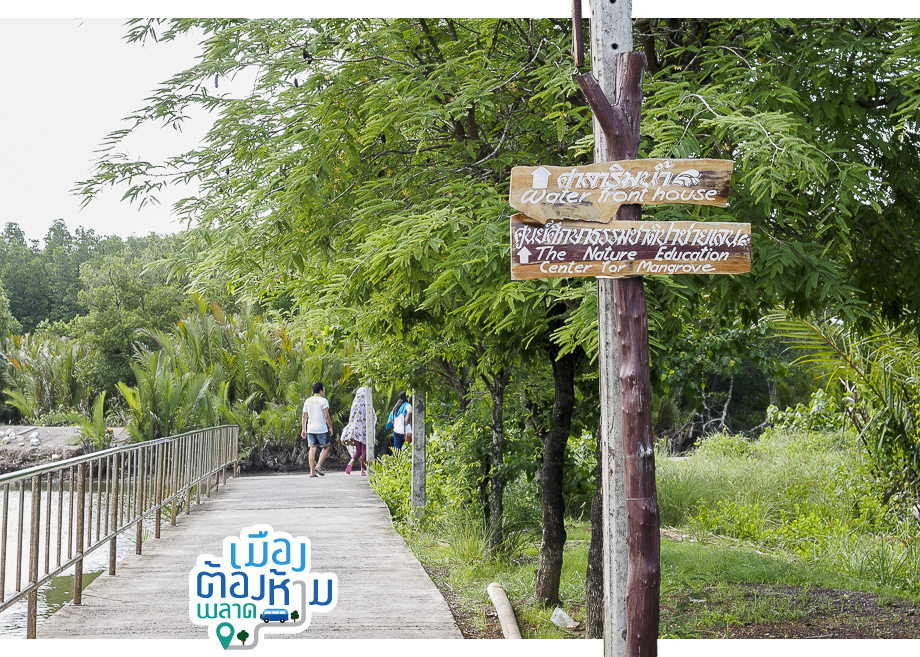 At the end of sidewalk, prior to The Nature Education Canter of Mangrove, there is an activity hall. We watch villagers weaving and sewing Ngop hats. The leader of Baan Nam Chiew group is very lovely. This area also provides home stay for tourists who would like to stay with locals and learn way of life. It is another option to spend slightly longer time at the community where offers various interesting activities and so much fun. For example, sailing along mangrove forest and jumping into the water to grope for Lamp shell! A strange looking shell that can be easily found in hereabout puddle.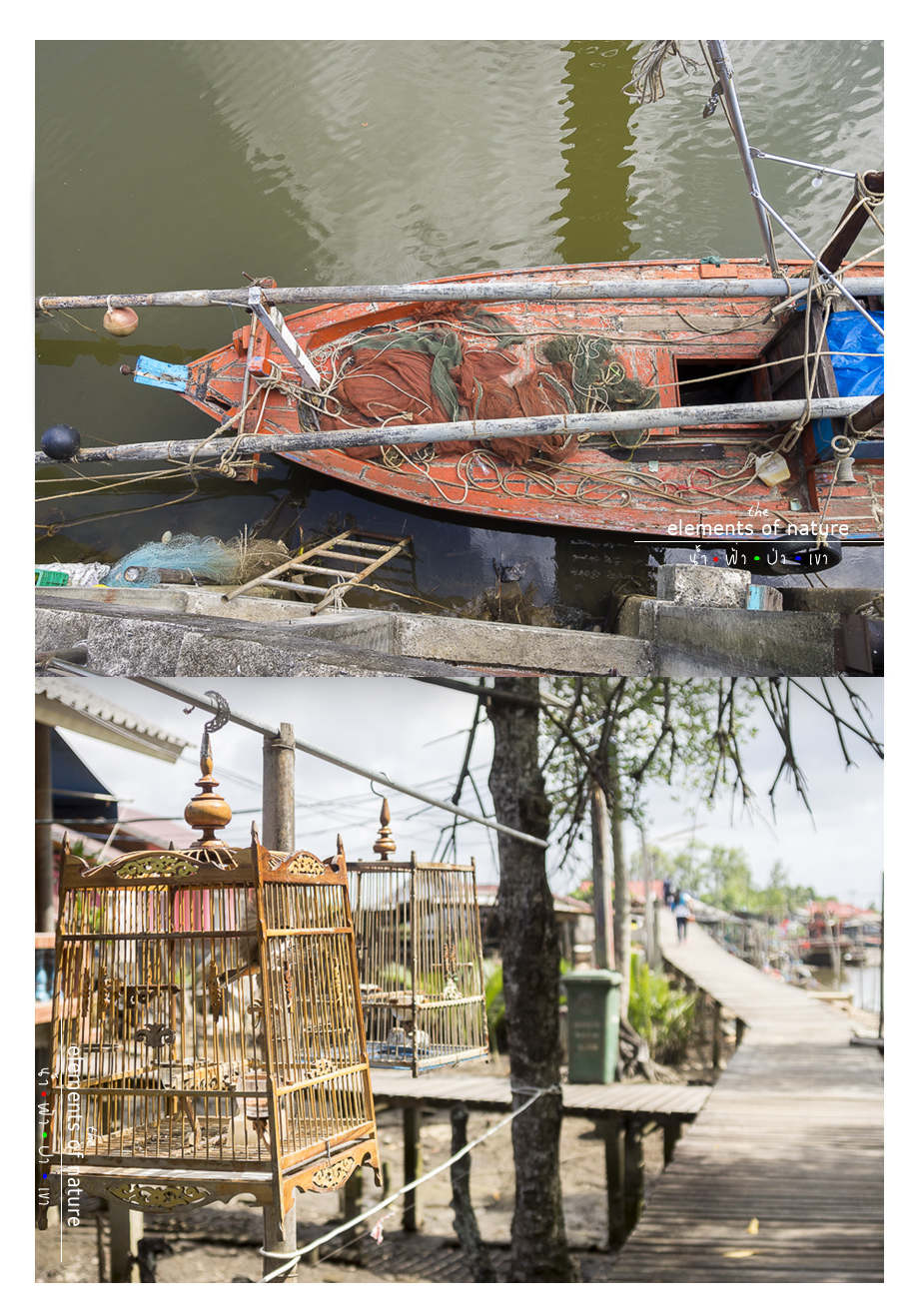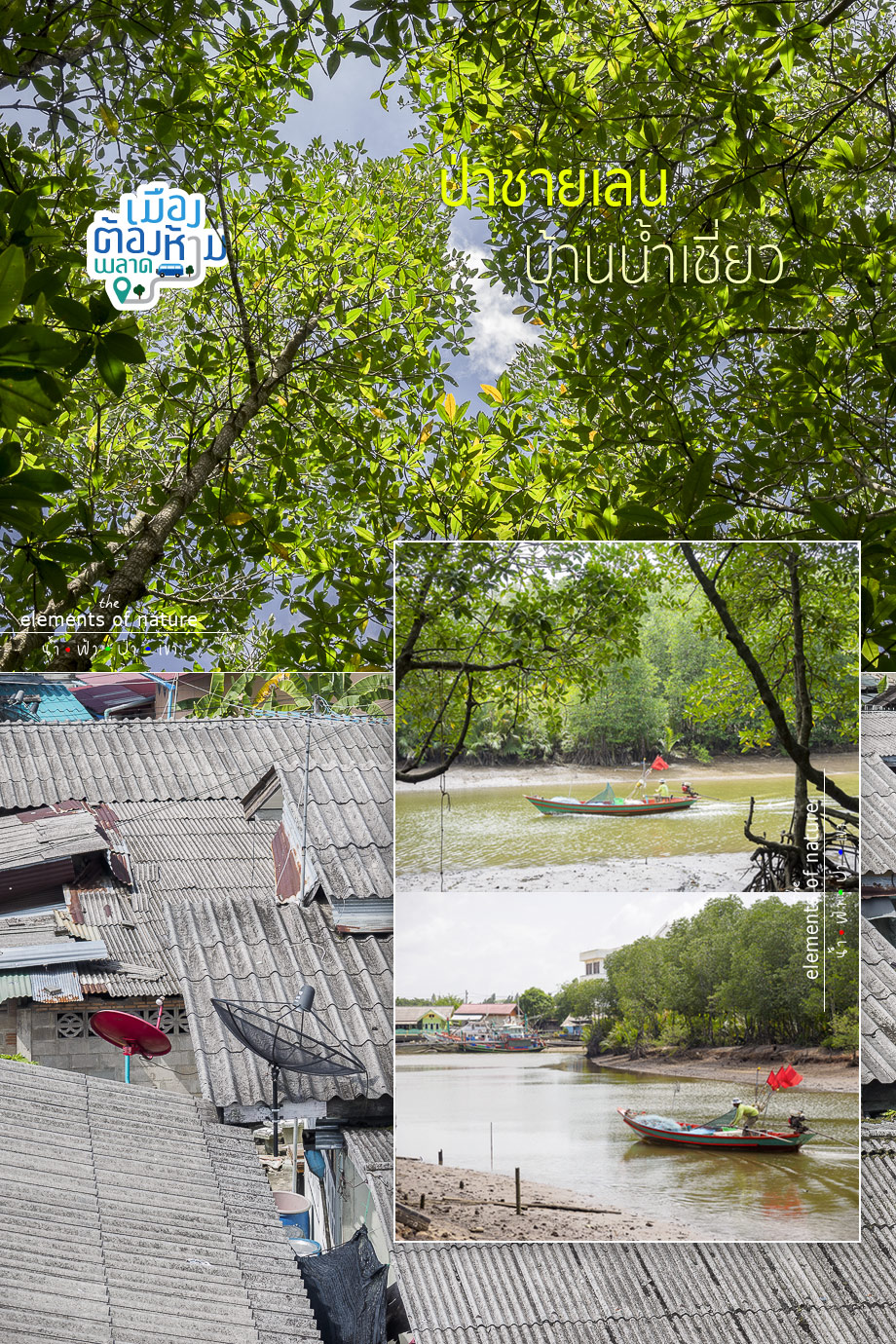 This is only first half day of the trip. Trat, a must visit city ..

Only travelling on the land, our feet haven't stepped on the island yet ..

Our team can experience something on the thought of nothing!
Trat, on the land, has many appealing things. We spend only little time.

Open your eyes, Open your mind and Open your thought..

Rak Klong Baan Phra community is suitable for staying at least 2 days 1 night where you can enjoy slow life style. For Baan Nam Chiew community, should stay around 3 days 2 nights to explore interesting livelihoods for your knowledge and life experience. Not only groping for Lamp shell, there is the black beach where we missed a chance to see. Oh, 3 nights already, we haven't visited the island yet. LOL. It's time to continue the journey. About time to get to the pier for ferry to Koh Chang.


Let us post the rest of journey in next chapter which will be purely about Koh Chang plus surrounding islands. What are other islands? Stay tuned!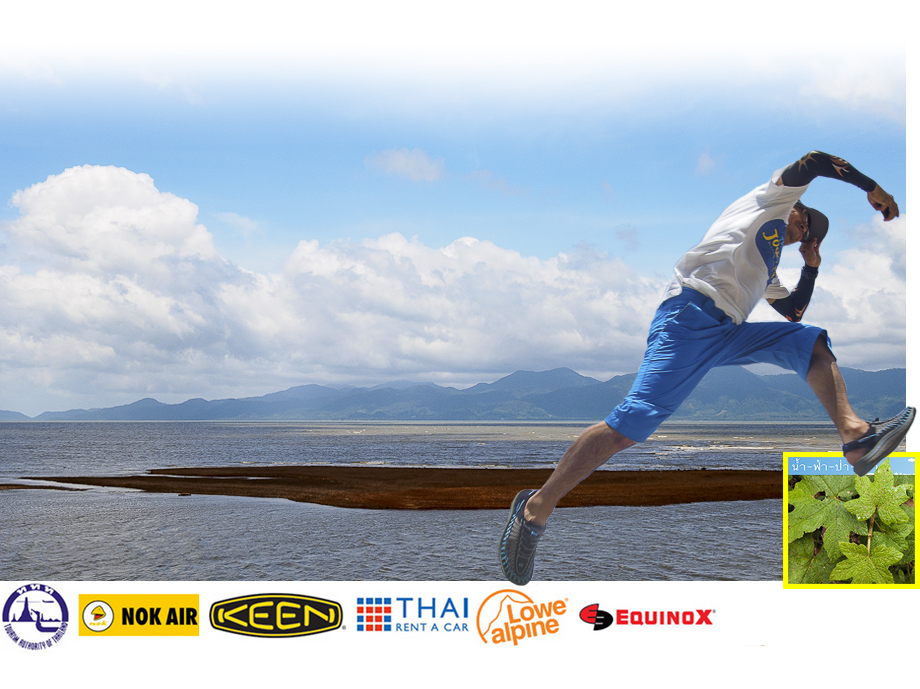 Leave comments for our encouragement or give any signs to let us know you have visited, Nai-Num-Fa. Yooo! ^ ^
---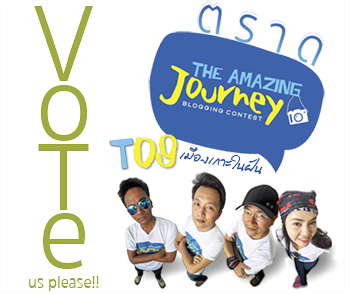 Support team T09 by voting at the following link ลิงค์นี้จ้า Thank you so much ;)